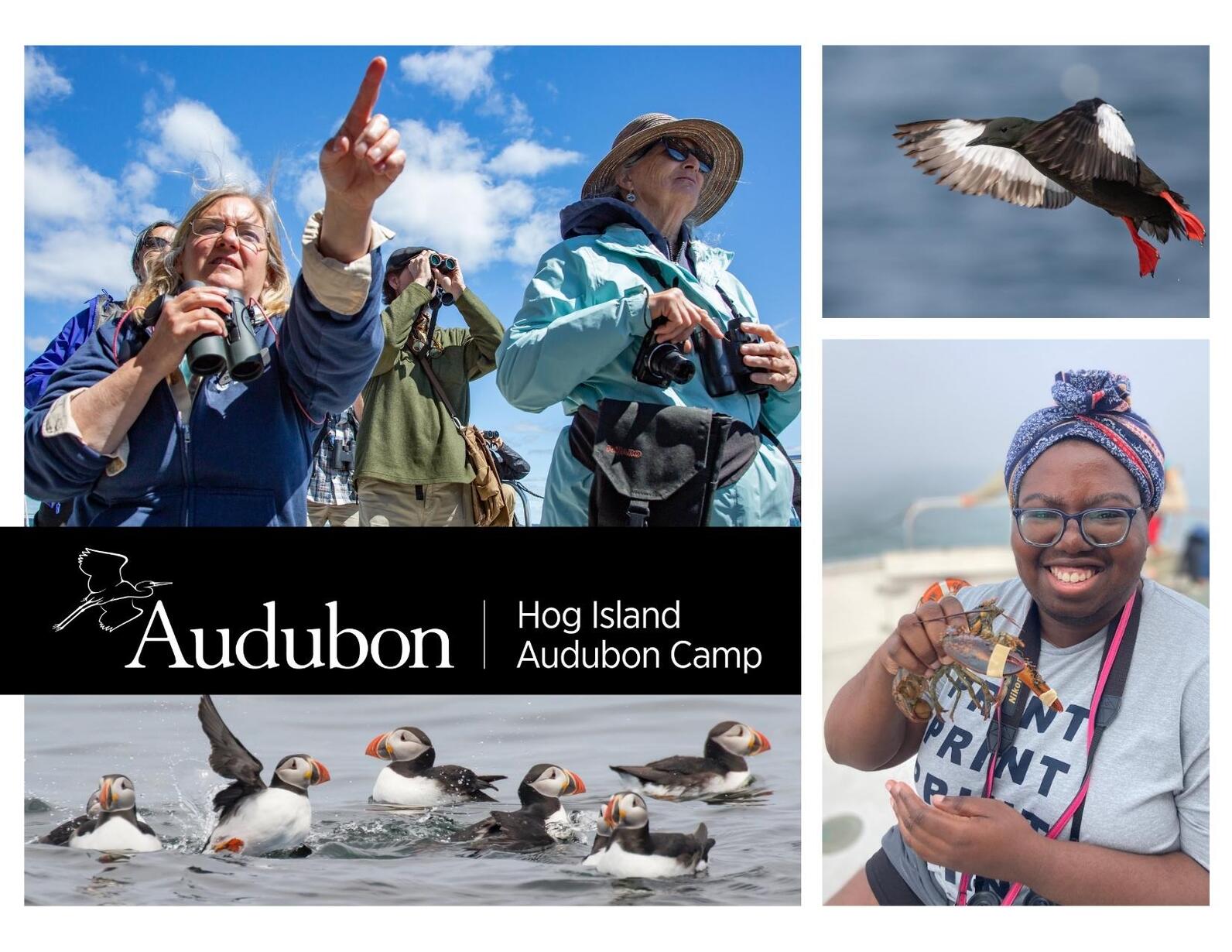 The work of Audubon's Seabird Institute is steeped in the magic of Hog Island Audubon Camp. Generations have found friendship, solace, and even healing here – something our weary world needs right now.
All campers must sign and adhere to our 2024 Camper Guidelines. This will include Health and Safety Guidelines and our Cancellation Policy.
2024 CAMP SCHEDULE
We are transitioning our 2024 camp registration software to Camp Docs, the same platform we use for camper paperwork. If you should have questions about registering, please contact our Office Coordinator, Lindsy Buckland, at 207-360-8353 ext.103. Sponsoring organizations - we hope to have a new plan in place for 2024 - stay tuned!

2024 Camp Session Dates:
Costa Rica Teen Camp is sold out for 2024: Click here to learn more and join the waitlist
NOTE: Audubon reserves the right to alter itineraries, instructors and particular arrangements, or to substitute similar itineraries or arrangements, at no penalty. If Audubon cancels a session, it will issue full refunds of all deposits or payments to the paid participants.