Programs
Arts and Birding
Drawing and Photographing Birds and Nature
We really appreciate your interest in Hog Island Audubon Camp, but in order to keep our campers, volunteers and staff safe during the COVID-19 pandemic we've decided to cancel our summer camp programming for 2020. Thank you for your care and commitment as we work together to slow the spread of COVID-19 in our community.
Tentative 2021 dates:
Register for the track that you would like to specialize in during your week.

Photography Track - May 30-June 4, 2021​
Sketching/Painting Track - August 15-20, 2021

Immerse yourself in the sights, sounds, and rhythms of life on an island on Maine's stunningly beautiful rocky coast! You'll find plenty of creative inspiration in the company of others who share an enthusiasm for birds and nature and you'll learn from some of the country's best photographers and artists. This program includes birding adventures, as well as in-depth study within your choice specialty of photography or sketching/painting.
We'll explore the island's spruce forest, tide pools, and striking vistas, and take a boat trip to Eastern Egg Rock to see Atlantic puffins. The week includes opportunities to learn new skills through workshops on photography or sketching, journaling and painting, plus longer blocks of time to immerse yourself in your art. This program is ideal for beginners as well as experienced artists and photographers.
No experience or talent needed! Just a desire to experience and enjoy birds in fresh, new ways. See Sample Schedule.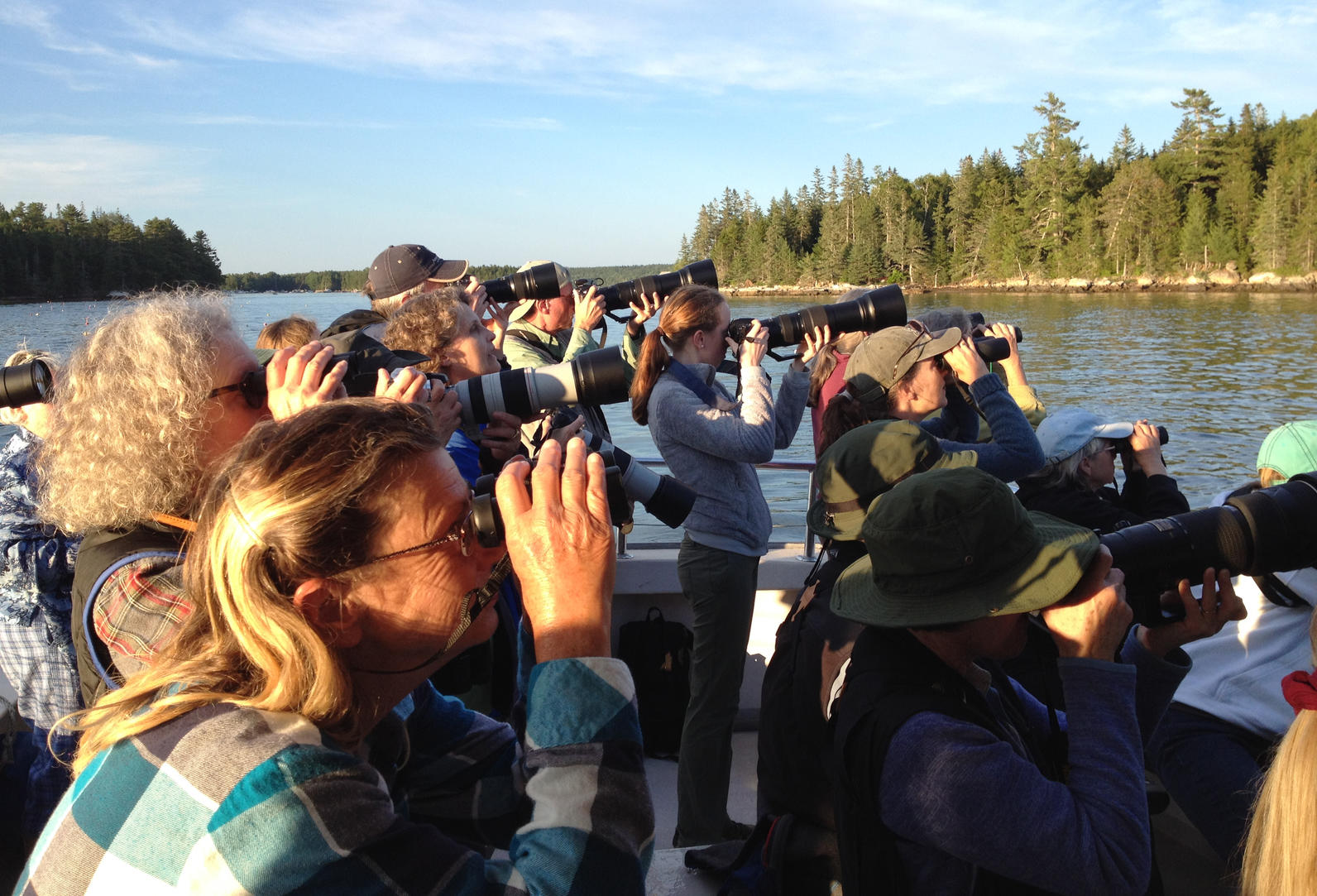 Photography Track- In addition to honing your bird photography skills, you'll be able to take advantage of magical dawn light and evening sunsets to photograph island landscapes. National Geographic Photographer Drew Fulton and former Boston Globe columnist and photographer Derrick Jackson will offer daily skill sessions and share their expertise in the field.
Arts Track- Come prepared to expand your skills in the supportive atmosphere of fellow artists and expert instructors Jean Mackay and Sherrie York. Hog Island's quiet coves, rocky inlets, and old growth spruce forest provide opportunities for both exploration and art. Daily skill building sessions will cover techniques for drawing and painting, with a focus on birds, landscapes, and nature journaling.
Please register for your primary area of interest. This helps our instructional team plan for the week and maximize specialized small group instruction. Please note, however, that there will be a variety of joint sessions and trips and you will have the ability to move between groups.
Photography Track
Sketching/Painting Track
Please note: This session runs in concert with another program, but day-to-day activities are NOT interchangeable.
Prices: The prices listed below are per person and include meals, housing, instruction and all boat trips. Participants must arrange transportation to and from the Audubon dock in Bremen at the start and end of the session (see directions page).
$1045 twin bed in the Queen Mary loft, 6 beds total, shared bathroom (women only)
$1145 Standard Room - twin bed in a shared double or triple room, shared bathroom
$1295 Puffin Room in the Crow's Nest, 2 twin beds, private 1/2 bath
$1445 Eider room - 2 twin beds, private bath, ocean view (dbl occupancy)
$1445 Guillemot room - 2 twin beds, private bath (dbl occupancy)
$1445 Blackburnian room - 2 twin beds, private bath (dbl occupancy)
$1445 single room in Porthole Lodge or Queen Mary, shared bathroom
$1695 Helm Cabin - private cabin with bathroom, queen bed, porch, ocean view (dbl occupancy)

Wait list
If the program or your preferred housing option is sold out, please add your name to the wait list. There are usually a few cancellations, and the first people on the wait list are almost always able to enroll. You can also email hogisland@audubon.org or call (843) 340-8673, for updates on the wait list status.
Questions: For questions regarding the program, registration, lodging or meals, contact the Audubon Camp program manager at hogisland@audubon.org or (843) 340-8673. Additional information about accommodations can be found on the lodging and frequently asked questions pages.
Please note that for these programs, there are NO prerequisites, and less experienced/enthusiastic spouses/friends are more than welcome to enroll in all sessions!
Photography Director
Drew Fulton, Photographer, National Geographic
Instructor
Coming Soon!
-------------------------
Painting & Sketching Director
Jean Mackay, Artist and Educator, Erie Canalway National Heritage Corridor, National Park Service
Instructors
Sean Murtha, Artist
Sherrie York, Artist and Educator
Deb Lanni, Professor and Media Arts Program Coordinator, Jamestown Community College

Guest Lecturer
Eric Snyder, Facilities Manager, Hog Island Audubon Camp
Instructors and Staff
We have some of the most brilliant ornithologists, authors, artists, and educators as part of our staff.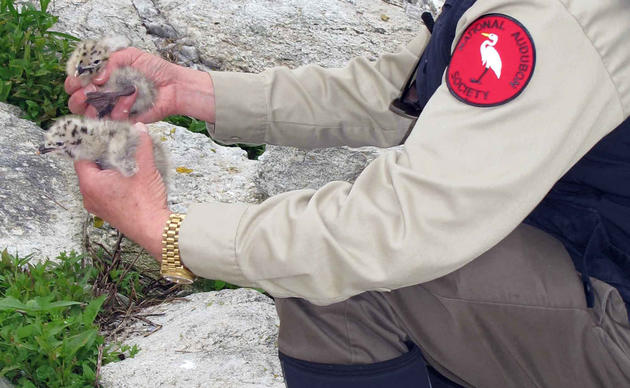 Camp Sessions
Learn more about our birding and nature camp sessions for adults, teens, and families.