Programs
Family Camp
A unique opportunity for families to enjoy nature together
All participants must agree to the COVID-19 Camp Guidelines - please read before registering.
Session ONE: July 9-14, 2023 - Register Here
Session TWO: August 6–11, 2023 - Register Here
Our registration software server is still experiencing slowness, please do not double-click any buttons while registering. Have patience and let each page load before proceeding. We are aware of the issue. For all other questions or assistance please call our Office Coordinator Lindsy Buckland at 207-360-8353 ext.103.
Both sessions are 8 years old to 13 years old (must meet age requirements during the whole camp week).
The Audubon Family Camp provides a unique opportunity for families to enjoy nature together. The pristine environment on Hog Island offers a wide variety of habitats for nature study. Campers cruise Muscongus Bay in search of seabirds and seals. They examine aquatic insects and amphibians in a freshwater pond, look for mushrooms and wildflowers in the forest, and search for fish and marine invertebrates along the intertidal zone. Evening programs include night hikes and stargazing. Each day begins with an optional early morning bird walk and ends with a family campfire program filled with songs, stories, and skits.
"I learned so much I might burst. Most of all, I learned that, even though there is a lot wrong with the world, there are some good things."
This camp is designed for families with children ages 8-13 years old (children must be in this age range at time of camp). A family unit includes at least one child and one adult. Grandparents, aunts, and uncles are welcome. August is an ideal time to enjoy the natural world in mid-coast Maine. Fall migration is beginning, the salt marshes are changing colors, bioluminescence sparkles through the salt water, and the northern lights might be dancing across the sky. Experience an educational family vacation you will never forget.
"I have to say this is the best thing I could have possibly done with my summer."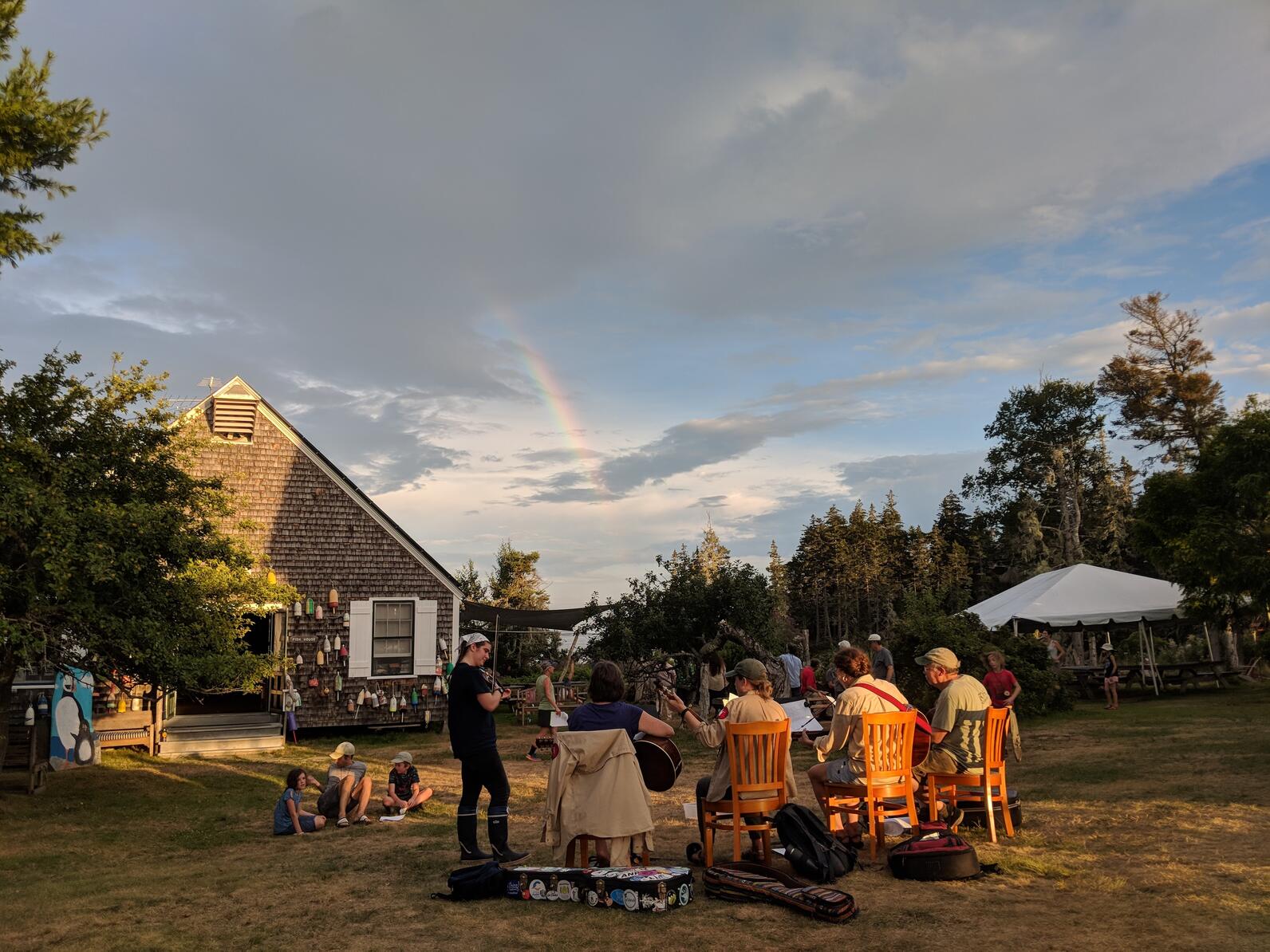 Prices: Below are listed per person prices that include meals, housing, instruction, and all boat trips. Participants must arrange transportation to and from the Audubon dock in Bremen at the start and end of the session (see directions page). Check with your local Audubon chapter or bird club to see if scholarships are available.
$1690 per Adult
$1250 per Child
Rooms with private bathrooms are available but can only house 2 people max. Suitable for one adult, one child or for two adults that are accompanying a larger family. Price is $1990 per adult.
All families will be housed in private rooms (doubles, triples, 4 and 5-person rooms available) and have access to shared bathrooms. Please let us know if your child is not okay with sleeping in a bunkbed. Please call if interested in a private room with private bathroom for an additional cost.
Quotes from former campers (from camp evaluations):
"This was the best thing I ever did in my life."
"I don't think you can realize the impact you had on my life. Those two summers confirmed my belief that I want to learn and work to save the environment. You sparked my interest in ecology."
"I love how there are lots of fun and enjoyable activities, and though you learn from them, they aren't like school lessons."
"The counselors were so knowledgeable and they seemed to really enjoy being with us. They helped us learn and feel at home."
"I saw for the first time puffins, eagles, seals, least terns, piping plovers, carnivorous plants, and starfish."
"Keep it this way for the next generation. Show them how to love this world as you have shown me."
Questions: For questions regarding the program, registration, lodging or meals, contact the Audubon Camp program manager at hogisland@audubon.org or (207) 360-7733. Additional information can be found on the lodging and frequently asked questions page.
2023 Director Session ONE, July 9-14, 2023
Colleen Noyes, Naturalist and Science Teacher
​2023 Instructors
Katama Murray, Artist
Nathaniel Sharp, Biologist & Naturalist
Heather Richard, Marine Science
Rosy Tucker, Science Teacher
Tyler McClain, Naturalist

2023 Director Session TWO, August 6-11, 2022
Colleen Noyes, Naturalist and Science Teacher
2023 Instructors
Katama Murray, Artist
Nathaniel Sharp, Biologist & Naturalist
Rosy Tucker, Science Teacher
Andrea Durbin, Science Teacher
Kirk Raper
Dane Ward
Ron Smith - Guest speaker

Guest Lecturer for BOTH Sessions
Eric Snyder, Todd Wildlife Santuary Facilities Manager, Seabird Institute
Eva Matthews Lark, Hog Island Program Manager and Costa Rica Teen Director
NOTE: Audubon reserves the right to alter itineraries, instructors and particular arrangements, or to substitute similar itineraries or arrangements, at no penalty. If Audubon cancels a session, it will issue full refunds of all deposits or payments to the paid participants.
How you can help, right now
Instructors and Staff
We have some of the most brilliant ornithologists, authors, artists, and educators as part of our staff.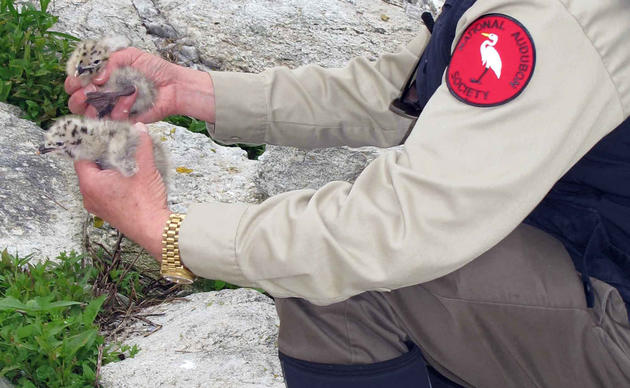 Camp Sessions
Learn more about our birding and nature camp sessions for adults, teens, and families.