Programs
Joy of Birding
Hone your birding skills with some of America's top birders
June 2 to 7, 2019
Register Here
Whether you are new to birding or more experienced, the Joy of Birding program takes your interest in birding to the next level.
Mid-coast Maine in early June is the peak of the bird breeding season, and Hog Island offers an idyllic home base for this innovative program. Our enthusiastic instructors lead small-group field excursions on land and sea. We visit birding hot spots, including famed Eastern Egg Rock and other Maine islands, to observe Atlantic Puffins, terns, and other charismatic seabirds as they court mates and rear their chicks. Our instructors also offer informal classroom-style workshops and interactive programs that will hone your birding skills, help you experience birds in a more meaningful way, and greatly enhance future birding experiences. The transformative Hog Island experience fosters quality time with our renowned instructors, and with others who share your passion for birds. You'll leave with new skills, friends, and life-long memories.
Read more about the difference between Joy of Birding, Breaking Into Birding, and Field Ornithology.
"Your program, staff, environs and heritage are an absolute TREASURE. Memories of the "Joy of Birding" week will live contentedly in my heart for a very long time. Thank you for caring about our wonderful world and it's future."- Rick, CAD programmer, Pennsylvania
Prices: Below are listed per person and include meals, housing, instruction, and all boat trips. Participants must arrange transportation to and from the Audubon dock in Bremen at the start and end of the session (see directions page). Check with your local Audubon chapter or bird club to see if scholarships are available.
$1045 twin bed in the Queen Mary loft, 6 beds total (women only)
$1145 Standard Room: twin bed in a shared double or triple room, shared bathroom
$1295 Puffin Room in the Crow's Nest, 2 twin beds, private 1/2 bath
$1445 Osprey Room, 2 twin beds, private full bath, ocean view (dbl occupancy)
$1445 Roseate Room, 2 twin beds, private full bath, ocean view (dbl occupancy)
$1445 Eider room - 2 twin beds, private bath, ocean view (dbl occupancy)
$1445 Guillemot room - 2 twin beds, private bath (dbl occupancy)
$1445 Blackburnian room - 2 twin beds, private bath (dbl occupancy)
$1445 single room in Porthole Lodge, shared bathroom
$1695 The Helm cabin, private cabin with full bathroom, queen bed, deck, ocean view (dbl occupancy; option for three available)
"All mind-bogglingly wonderful! I had such a great time. I not only learned a lot, but it hit me for the first time, how much the birding leaders know: Weather, geology, geography, botany, entomology, predator-prey relationships........egad! I was frankly a little awed by being in the presence of such great leaders in the field. So impressive!" - Jan, occupational therapist, Connecticut
Questions: For questions regarding the program, registration, lodging or meals, contact the Audubon Camp program manager at hogisland@audubon.org or (843) 340-8673. Additional information about accommodations can be found on the lodging and frequently asked questions pages.
Please note that for these programs, there are NO prerequisites, and less experienced/enthusiastic spouses/friends are more than welcome to enroll in all sessions!
Director
​Holly Merker, Birding Guide and Educator
Instructors
Dr. Charles Duncan, Former director, Manomet Shorebird Recovery Project
Pete Dunne, Author and former director of Cape May Bird Observatory
Raymond VanBuskirk, Birding Instructor, Owner and Guide of BRANT Tours
Read Pete Dunne's account of Hog Island: Birder At Large: Back to the Source - Birder's World article
Guest Lecturer
​Lorna Gibson, Matoula S. Salapatas Professor of Materials Science and Engineering, MIT
Stephen Kress, Director, Seabird Restoration Program
How you can help, right now
Instructors and Staff
We have some of the most brilliant ornithologists, authors, artists, and educators as part of our staff.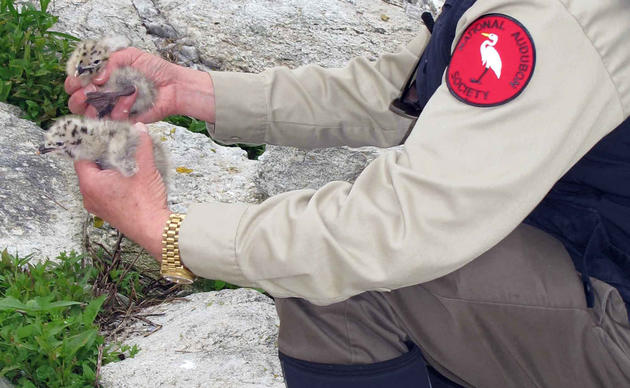 Camp Sessions
Learn more about our birding and nature camp sessions for adults, teens, and families.