Programs
Photography of Maine Birds and Landscapes
Learn, explore, and grow creative photography skills in a fun and supportive atmosphere.
All participants must agree to the COVID-19 Camp Guidelines - please read before registering.
June 4-9, 2023
Registration is Open (click this link)
Our registration software server is still experiencing slowness, please do not double-click any buttons while registering. Have patience and let each page load before proceeding. We are aware of the issue. For all other questions or assistance please call our Office Coordinator Lindsy Buckland at 207-360-8353 ext.103.
Hog Island Audubon Camp is an ideal setting for exploring the photography of birds and nature. This camp brings together people of all photography skill levels who are enthusiastic about learning more about bird and nature photography. This experience invites you to learn, explore, and grow creative photography skills in a fun and supportive atmosphere.
The week will include sessions on birds and nature photography, led by Bruce Wunderlich, photo editor of Bird Watchers Digest, and Kathy Cubert, an accomplished award-winning nature photographer with a passion for wildlife and conservation. Walks on the mainland will take participants to various habitats and a great assortment of birds in breeding plumage. Campers will explore the island's spruce forest, tide pools, and striking vistas—excursions to Eastern Egg Rock to photograph Atlantic Puffins and several species of terns are also on the agenda.
Did we mention Atlantic Puffins? If you have never photographed this beautiful bird, this week's camp on Hog Island is a perfect opportunity to capture images of this unique species and many others.
Prices: Below are listed per person prices that include meals, housing, instruction, and all boat trips. Participants must arrange transportation to and from the Audubon dock in Bremen at the start and end of the session (see directions page). Check with your local Audubon chapter or bird club to see if scholarships are available.
$1590 Standard Room - twin bed in a shared double or triple room, shared bathroom
$1890 Single room, shared bathroom
$1890 Eider room, or Guillemot room, 2 twin beds, private bathroom (dbl occupancy)

Questions: For questions regarding the program, registration, lodging or meals, contact the Audubon Camp program manager at hogisland@audubon.org or (207) 360-7733. Additional information can be found on the lodging and frequently asked questions page.
Please note that there are NO prerequisites for these programs and less experienced/enthusiastic spouses/friends are more than welcome to enroll in all sessions!
2023 Photography Instructors
Bruce Wunderlich, Nikon photographer
Kathy Cubert, Canon photographer
How you can help, right now
Instructors and Staff
We have some of the most brilliant ornithologists, authors, artists, and educators as part of our staff.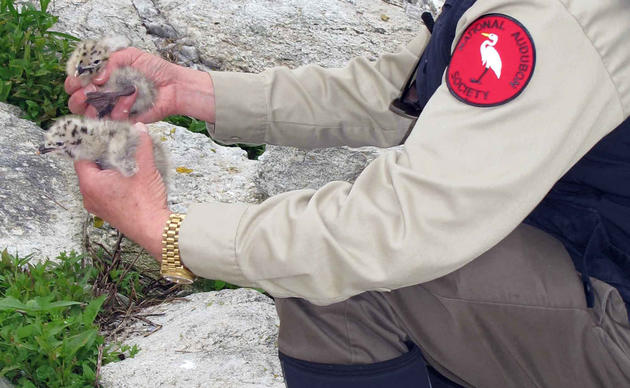 Camp Sessions
Learn more about our birding and nature camp sessions for adults, teens, and families.