Programs
Field Ornithology
Immerse yourself in a week of all things avian.
All participants must agree to the COVID-19 Camp Guidelines - please read before registering.
June 13-18, 2021
SOLD OUT - Waitlist

Immerse yourself in a week of all things avian, from bird biology to nesting behavior, songs, migration and conservation. Learn in small-group settings about field identification.
Field Ornithology includes excursions to both mainland and coastal habitats, including offshore islands, windswept blueberry barrens, lush grasslands, and sphagnum bog forests (sensitive puffin-nesting islands will be observed by boat). Add some of the most respected bird experts in the country, and you have Field Ornithology on Hog Island. You'll learn in the woods and on the water - experiencing the dawn chorus with experts in bird song at your side; landing on seabird nesting islands to observe nesting behavior at arm's-length; discussing coloniality in the midst of a raucous heronry. You'll come home with amazing memories - and a solid understanding of bird biology and ecology.

"It was one of the best weeks of my life. I really enjoyed the program, the staff and instructors, my new "birding buddies" and of course the food." - Sujan, graduate student, Minnesota Click here to view the photo gallery
Prices: Below are listed per person prices that include meals, housing, instruction, and all boat trips. Participants must arrange transportation to and from the Audubon dock in Bremen at the start and end of the session (see directions page). Check with your local Audubon chapter or bird club to see if scholarships are available.
$1445 Standard Room - twin bed in a shared double or triple room, shared bathroom
$1595 Puffin Room in the Crow's Nest, 2 twin beds, private 1/2 bath
$1745 Osprey Room, 2 twin beds, private bath, ocean view (dbl occupancy)
"The whole atmosphere of the camp was perfect. Serious about learning more about birding and birds, but fun and informative. I'd do it again in a heartbeat." - Lottie, kindergarten teacher, Missouri
Questions: For questions regarding the program, registration, lodging or meals, contact the Audubon Camp program manager at hogisland@audubon.org or (207) 360-7733. Additional information can be found on the lodging and frequently asked questions page.
Please note that there are NO prerequisites for these programs and less experienced/enthusiastic spouses/friends are more than welcome to enroll in all sessions!
Director
Scott Weidensaul, Author and ornithologist
Instructors
Anthony Hill, Bird Bander
Sara Morris, Professor of Biology and Environmental Science, Canisius College
Catherine Hamilton, Artist
Charles Duncan
Guest Speaker
Eric Snyder, Todd Wildlife Santuary Facilities Manager, Seabird Institute
Read the Jan/Feb 2016 Bird Watcher's Digest article to learn more about Field Ornithology
NOTE: Audubon reserves the right to alter itineraries, instructors and particular arrangements, or to substitute similar itineraries or arrangements, at no penalty. If Audubon cancels a session, it will issue full refunds of all deposits or payments to the paid participants.
SOLD OUT - Waitlist

How you can help, right now
Instructors and Staff
We have some of the most brilliant ornithologists, authors, artists, and educators as part of our staff.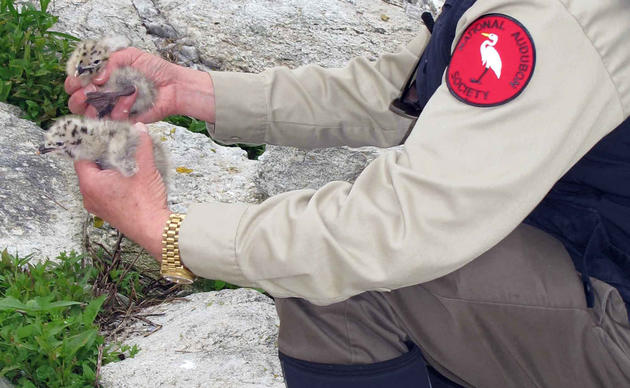 Camp Sessions
Learn more about our birding and nature camp sessions for adults, teens, and families.