We really appreciate your interest in Hog Island Audubon Camp, but in order to keep our campers, volunteers and staff safe during the COVID-19 pandemic we've decided to cancel our summer camp programming for 2020. Thank you for your care and commitment as we work together to slow the spread of COVID-19 in our community.
Tentative 2021 dates: May 30-June 4, 2021
Join us for a special spring experience in Mid-coast Maine. We will look for nesting species on territory and late spring migrants heading to breeding grounds. The week will include an overnight excursion to Monhegan Island, a world-renowned migratory hotspot and beautiful island village. Our overnight on Monhegan will include stunning Maine scenery and some of Maine's best island trails. When not on Monhegan we will be birding at local hotspots based on the weather, tides, and bird migration patterns.
This intensive week of birding will take participants from tidal marshes and beaches to hawk watches, spruce forests, and the outer islands and waters of Muscongus Bay, depending on where the birding is hottest. The highlight will be an overnight trip to Monhegan Island, one of the best "migrant traps" in the Northeast -- a place justly famous for its birding and dramatic rocky coastline, which has inspired artists for more than a century. Learn about how and why birds migrate and the conservation challenges facing them. See Maine's migratory species in full breeding plumage!
Prices: The prices listed below are per person and include meals, housing, instruction and all boat trips. Participants must arrange transportation to and from the Audubon dock in Bremen at the start and end of the session (see directions page). Check with your local Audubon chapter or bird club for scholarship opportunities.
$1445 Standard Room: twin bed in a shared double or triple room, shared bathroom
$1545 Puffin Room in the Crow's Nest, 2 twin beds, private 1/2 bath
$1745 Single room, shared bathroom
$1745 Roseate Room, Osprey Room, Eider room, Guillemot room, or Blackburnian room - two twin beds, private bath (dbl occupancy)
$1995 Helm Cabin - private cabin with bathroom, queen bed, day bed, porch, ocean view (dbl occupancy)
Requirements
All participants must be able to walk over uneven terrain for 2 miles. Monhegan Island has unimproved trails with hills and rocky outcroppings that require the ability to walk uphill and on a single track trail.
Wait list
If the program or your preferred housing option is sold out, please add your name to the wait list. There are usually a few cancellations, and the first people on the wait list are almost always able to enroll. You can also email hogisland@audubon.org or call (207) 360-7733, for updates on the wait list status.
Questions: For questions regarding the program, registration, lodging or meals, contact the Audubon Camp program manager at hogisland@audubon.org or (207) 360-7733. Additional information about accommodations can be found on the lodging and frequently asked questions pages.
Please note that for these programs, there are NO prerequisites, and less experienced/enthusiastic spouses/friends are more than welcome to enroll in all sessions!
Director
Mark Garland, Author and Birding Guide
Instructors
Holly Merker, Birding Guide and Educator
Richard Crossley, Author and Birding Guide

Guest Lecturers and Instructors
Eva Matthews Lark, Hog Island Program Manager
Juanita Roushdy, FOHI Volunteer and Store Manager
How you can help, right now
Instructors and Staff
We have some of the most brilliant ornithologists, authors, artists, and educators as part of our staff.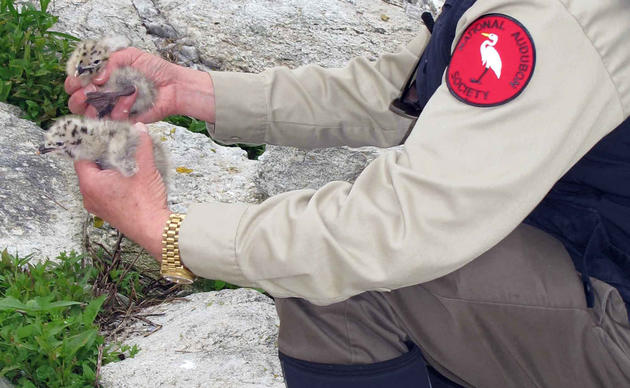 Camp Sessions
Learn more about our birding and nature camp sessions for adults, teens, and families.