Programs
COVID-19 Camp Guidelines & Cancellation Policy
All program participants, instructors, volunteers and guests must adhere to these guidelines to ensure a safe summer at Hog Island Audubon Camp.
The work of Audubon's Seabird Institute is steeped in the magic of Hog Island Audubon Camp. Generations have found friendship, solace, and even healing here – something our weary world needs right now. The Hog Island team is working hard to safely reconnect you in-person with its inspiring natural beauty. 2023 camp registration will open with continued safety protocols but in March 2023, we will reassess and make decisions on any modifications that should be made. Our 2023 Refund Policy can be found below.
Registration for summer of 2023 will open on October 25, 2022.
Save the date and review the updated 2023 Schedule.
Audubon reserves the right to change our COVID policies at any time. Currently we plan to reasses the policy at the beginning of March and relay any changes before the final payment deadline is due.
All participants must read and sign a copy of our Program Acknowledgement prior to attending Hog Island Audubon Camp programs in 2023, this will be a part of your online camp paperwork. The following guidelines will be strictly enforced to operate camp safely for all program participants, staff and volunteers. Failure to comply will result in a warning for the first and second offense. On the third offense, participants will be asked to leave the premises. Participants asked to leave the program will be escorted off the island immediately and no refunds will be issued. The implementation and enforcement of these rules is solely at the discretion of the Hog Island Audubon Camp. Please read the guidelines thoroughly before registering for camp. Also recognize that all policies are subject to change at the discretion of Hog Island Audubon Camp staff.
All participants must be fully vaccinated for COVID-19. Proof of vaccination must be submitted prior to arrival through the Camp Docs system (link will be provided at least a month prior to camp). Your vaccination records must be received no less than two weeks before camp starts. Fully vaccinated means you are at least two weeks post a full or final vaccine dose. If you are over 18 years old, and 6 months or more past your original vaccine date, you must also show proof of a booster dose. All campers under 18 years old only need the full vaccine dose per the CDC.
Participants are asked to use caution when traveling and reduce their interactions with other people in enclosed spaces. If a participant has COVID-19 symptoms then a test will be given while at camp.
All participants must wear a face mask while in our camp vans and inside all buildings. You may remove face masks when inside of your personal room with the door closed, while actively eating meals/snacks and physically distanced, and if on a trail or beach during non-programming hours and while maintaining a 6-foot distance from people outside your household. Face masks must cover both your nose and mouth. A three-ply cloth mask or surgical mask is preferred. Buffs and face masks that do not have enough layers will not be sufficient. If your face mask does not comply, one will be given to you to wear during your time at camp.
Participants are encouraged to wash their hands frequently and use the sanitation stations to disinfect their hands before entering shared buildings.
Participants that sign up for a shared room without a roommate will be assigned one. All participants will be fully vaccinated.
Cancellation Policy
Deposits and Final Payments. A $100 non-refundable deposit will be required for all camp registrations. Final payments are due March 15, 2023.
If a camper/family cancels we will use the following refund policy:
50% if cancelled prior to 30 days before start of registered camp session (not including the deposit)
20% if cancelled within 30 days before start of registered camp session (not including the deposit)
A written request for cancellation is required by email - addressed to hogisland@audubon.org
Audubon reserves the right to alter itineraries, instructors and particular arrangements, or to substitute similar itineraries or arrangements, at no penalty. If Audubon cancels a session, it will issue full refunds of all deposits or payments to the paid participants.
Travel Insurance
We recommend purchasing travel insurance to avoid costs associated with a cancellation. Check with your own insurance carrier or consider a travel insurance specialist. Typically insurance can cover registration fees due to emergency medical or health.
Sick Camper Procedure
Campers exhibiting COVID-19 symptoms (e.g., fever, cough, fatigue, aches, loss of smell, headache, sore throat, nausea, diarrhea) will be asked to quarantine until their departure plans are finalized. The affected camper will need to depart camp within 24 hours and at the camper's expense. Teens with COVID-19 symptoms will need to have a plan for evacuation that includes a way to depart the island and seek medical attention at their own expense.
Vulnerable or high-risk populations are encouraged to consider participation in camp programs carefully.
High-Risk Populations
Campers should work with primary care providers to determine if camp is a reasonably safe option for them.
High-risk individuals must consider COVID exposure risks and determine if reasonably safe.
High-risk individuals include but are not limited to the following:

People 65 or older
People who live in a nursing home or long-term care facility

People of all ages with underlying medical conditions, particularly if not well controlled including:

People with chronic lung disease or moderate to severe asthma
People who have serious heart conditions
People who are

immunocompromised: Many conditions can cause a person to be immunocompromised, including cancer treatment, smoking, bone marrow or organ transplantation, immune deficiencies, poorly controlled HIV or AIDS, and prolonged use of corticosteroids and other immune weakening medications

People with severe obesity (body mass index [BMI] of 40 or higher)

People with diabetes

People with chronic kidney disease
Programmatic and Operational Modifications for Camp
All staff, instructors and volunteers will be vaccinated for residential programs.
Camp vans will be used for day field trips but participants can choose to use their own personal vehicles if preferred. All participants must be masked while riding in the camp vans.
All overnight field trips will be modified to day trips i.e., Monhegan Island programming, with the exception of Mountains to Sea Birding for Teens.
Hand-washing stations are installed at strategic locations throughout the campus. Participants will be encouraged to hand wash before and after meals.
HEPA filters are installed in office and community spaces i.e., Bridge kitchen, offices, and Fish House lecture hall.
Shade structures and pavilion style tents are installed to maximize use of outdoor spaces for programming and dining.
Traditional family-style dining will be transitioned to served buffet or boxed meals to be eaten in outdoor dining areas.
Common areas will be sanitized. Friends of Hog Island volunteers will be provided PPE and CDC approved disinfectants.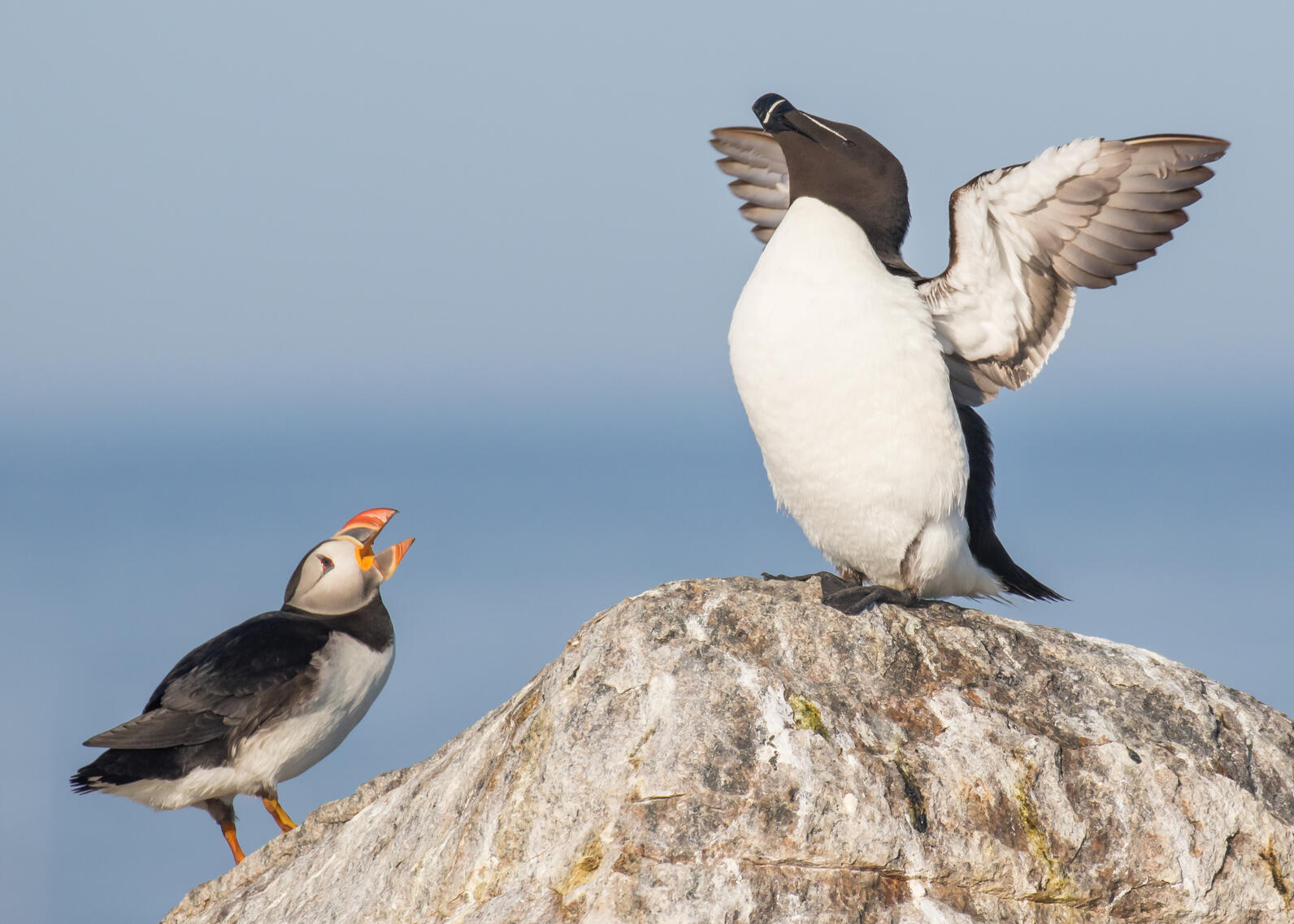 How you can help, right now
Instructors and Staff
We have some of the most brilliant ornithologists, authors, artists, and educators as part of our staff.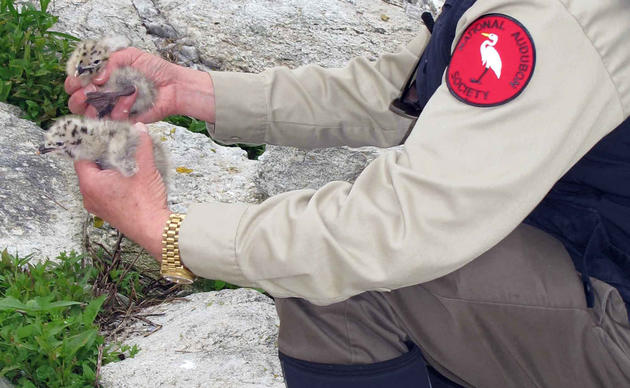 Camp Sessions
Learn more about our birding and nature camp sessions for adults, teens, and families.