Programs
COVID-19 Camp Guidelines
All program participants, instructors, volunteers and guests must adhere to these guidelines to ensure a safe summer at Hog Island Audubon Camp.
**UPDATE**
Effective June 10th - ADULT SESSIONS ONLY: We will no longer require face masks while outdoors for vaccinated people. We will continue to require masks indoors for ALL campers, staff, instructors and volunteers. You are welcome to continue masking outdoors but if you are vaccinated, you are no longer required to wear one. Family Camps and Teen Camp still will abide by the previous policy stated below. All other guidelines will stay unchanged at this time.
Updated May 30, 2021
The work of Audubon's Seabird Institute is steeped in the magic of Hog Island Audubon Camp. Generations have found friendship, solace, and even healing here – something our weary world needs right now. The Hog Island team is working hard to safely reconnect you in-person with its inspiring natural beauty. We will be reopening camp in 2021 with modified programming and safety protocols. We also continue to monitor the local pandemic conditions to ensure the safety of our campers, community, volunteers and staff. Our 2021 updated Refund Policy can be found below.
Registration is open for all camp sessions. Thank you for your patience. Due to rollover registrations from 2020, many sessions may already be full. To see the full list of offerings check out our 2021 Schedule.
All participants must read and sign a copy of our Program Acknowledgement prior to attending Hog Island Audubon Camp programs in 2021. The following guidelines will be strictly enforced to operate camp safely for all program participants, staff and volunteers. Failure to comply will result in a warning for the first and second offense. On the third offense, participants will be asked to leave the premises. Participants asked to leave the program will be escorted off the island immediately and no refunds will be issued. The implementation and enforcement of these rules is solely at the discretion of the Hog Island Audubon Camp. Please read the guidelines thoroughly before registering for camp.
All participants must have a negative COVID-19 test within 72 hours of arrival and provide proof of the test upon arrival. Participants can alternatively have proof of vaccination, this must be submitted prior to arrival and must allow for 2 weeks after the second vaccine to be in effect. Your vaccination records must be received no later than two weeks prior to camp. If campers are NOT vaccinated they will only be allowed to participate if the ME test positivity rate is below 5% and we have a negative test. We highly encourage campers to be vaccinated if possible.
All participants are encouraged to self-quarantine for 10 days prior to arriving to camp. Participants are asked to use caution when traveling and reduce their interactions with other people in enclosed spaces.
All participants must wear a face mask during all program activities and in common areas at all times, including the outdoor spaces, regardless of vaccination status. You may remove face masks when inside of your personal room with the door closed, while actively eating meals/snacks and physically distanced, and if on a trail or beach during non-programming hours and while maintaining a 6-foot distance from people outside your household. Face masks must cover both your nose and mouth. A three-ply cloth mask or surgical mask is preferred. Buffs and face masks that do not have enough layers will not be sufficient. If your face mask does not comply, one will be given to you to wear during your time at camp.
All participants must strive to maintain a 6-foot distance from other participants. There will be times when this is difficult so please, to the best of your ability, give people space in hallways, bathrooms, etc. Indoor time must be kept to a minimum and participants will be asked to stay outside as much as possible, including when dining and during programming.
Participants are encouraged to wash their hands frequently and use the sanitation stations to disinfect their hands before entering shared buildings.
Participants will not be housed together in the same room unless they are from the same household.
All participants will be required to have their own personal transportation for day trips on the mainland. Teen campers will need to have their own transportation upon arrival and departure day, but transportation is not needed during the camp week.
Cancellation Policy
Deposits and Final Payments. A $100 non-refundable deposit will be required for all camp registrations. Final payments are due April 30, 2021.
If a camper/family cancels we will use the following refund policy:
50% if cancelled prior to 30 days before start of registered camp session (not including the deposit)
20% if cancelled within 30 days before start of registered camp session (not including the deposit)
A written request for cancellation is required by email - addressed to hogisland@audubon.org
Audubon reserves the right to alter itineraries, instructors and particular arrangements, or to substitute similar itineraries or arrangements, at no penalty. If Audubon cancels a session, it will issue full refunds of all deposits or payments to the paid participants.
Travel Insurance
We recommend purchasing travel insurance to avoid costs associated with a cancellation. Check with your own insurance carrier or consider a travel insurance specialist. Typically insurance can cover registration fees due to emergency medical or health.
Sick Camper Procedure
Campers exhibiting COVID-19 symptoms (e.g., fever, cough, fatigue, aches, loss of smell, headache, sore throat, nausea, diarrhea) will be asked to move into our designated quarantine quarters. The affected camper will be evacuated from the camp within 24 hours and at the camper's expense. Teen camp participants must have a parent or guardian within a 4-hour drive of Hog Island Audubon Camp. If teens exhibit COVID-19 symptoms, guardians must be able to pick them up for same-day evacuation and medical attention.
Vulnerable or high-risk populations are encouraged to consider participation in camp programs carefully. We recommend that you be vaccinated if you have the following risks.
High-Risk Populations
Campers should work with primary care providers to determine if camp is a reasonably safe option for them.
High-risk individuals must consider COVID exposure risks and determine if reasonably safe.
High-risk individuals include but are not limited to the following:

People 65 or older
People who live in a nursing home or long-term care facility

People of all ages with underlying medical conditions, particularly if not well controlled including:

People with chronic lung disease or moderate to severe asthma
People who have serious heart conditions
People who are

immunocompromised: Many conditions can cause a person to be immunocompromised, including cancer treatment, smoking, bone marrow or organ transplantation, immune deficiencies, poorly controlled HIV or AIDS, and prolonged use of corticosteroids and other immune weakening medications

People with severe obesity (body mass index [BMI] of 40 or higher)

People with diabetes

People with chronic kidney disease
Programmatic and Operational Modifications for Camp
Each week will be limited to 30 camp participants in two cohorts/pods of 15 people each. All day trips, boat trips and workshops will be done in these isolated cohorts/pods.
Staff numbers will be limited to 5-6 instructors to decrease shared staff housing and provide a safer housing environment. Kitchen staff will be housed separately. All staff, instructors and volunteers will be vaccinated for residential programs.
No shared transportation will be provided by the camp. Day trips on the mainland will require participants to utilize their own private vehicles to maintain social distancing. Teen programs will eliminate vehicle transportation entirely from the itinerary.
Boat capacity will be decreased by 50% to help maintain social distancing.
All overnight field trips will be modified to day trips i.e., Monhegan Island programming.
Dedicated PFDs (Personal Flotation Devices) will be provided to campers and staff throughout the duration of boat transport and programming.
Hand-washing stations will be installed at strategic locations throughout the campus.
HEPA filters will be installed in office and community spaces i.e., Bridge kitchen, offices, and Fish House lecture hall.
Shade structures and pavilion style tents will be installed to maximize use of outdoor spaces for programming and dining.
Meals will be staggered to allow distancing. Traditional family-style dining will be transitioned to served buffet or boxed meals to be eaten in outdoor common areas or in inclement weather in camper rooms. Seating outdoors will be physically distanced unless in the same household.
Common areas will be sanitized daily. Friends of Hog Island volunteers will be provided PPE and CDC approved disinfectants.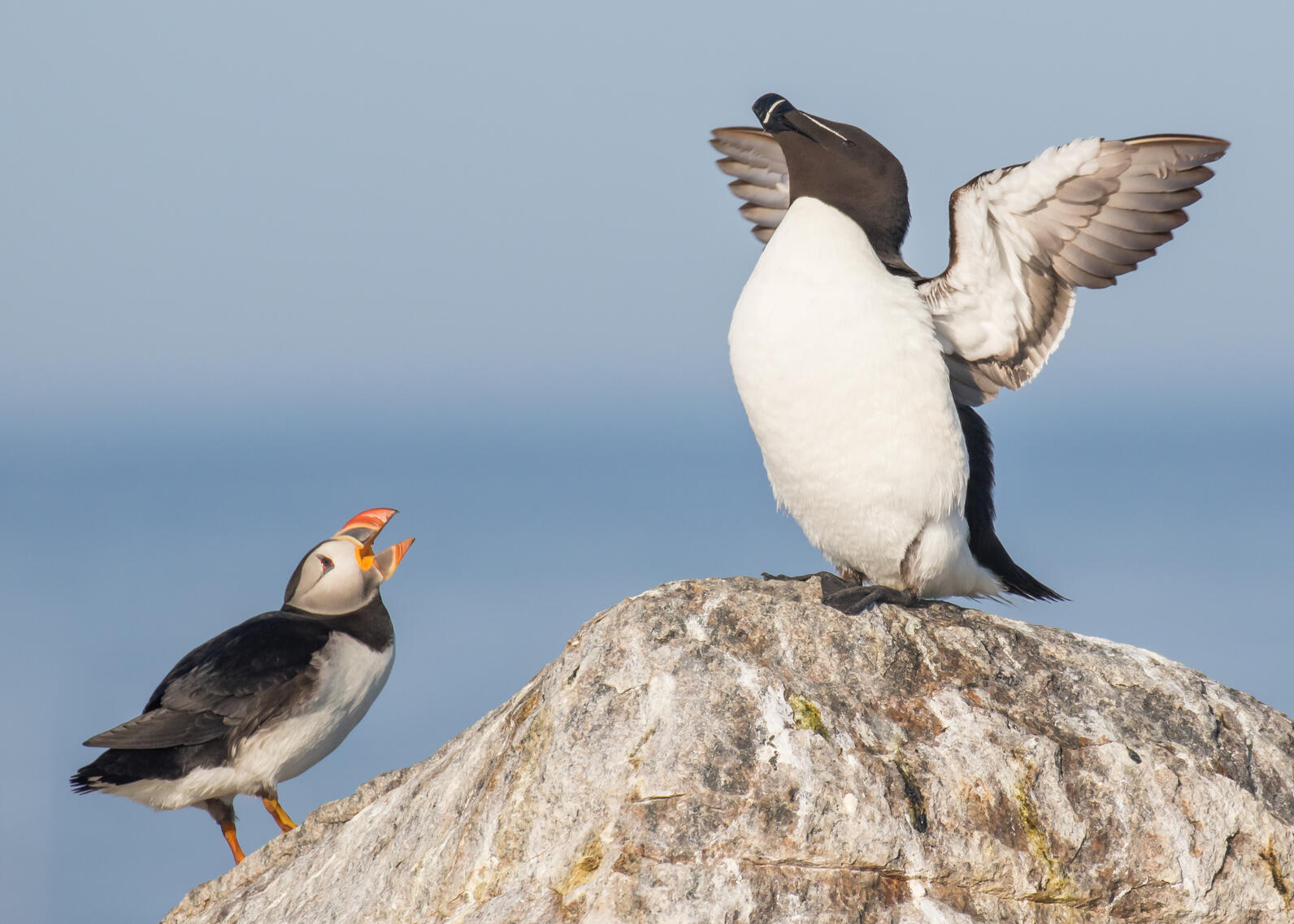 How you can help, right now
Instructors and Staff
We have some of the most brilliant ornithologists, authors, artists, and educators as part of our staff.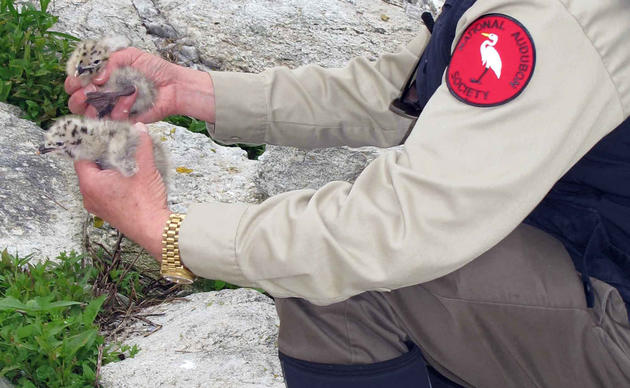 Camp Sessions
Learn more about our birding and nature camp sessions for adults, teens, and families.