Programs
Staff, instructors and guest speakers
Read more about our staff, instructors and guest speakers.
The following is a list of the staff, instructors, directors, and guest speakers for summer 2021 (unless otherwise noted). More instructors will be added in the coming months. You can also view our full instructor pool from recent years.​
Seth Benz - Living on the Wind: Fall Migration & Monhegan
Seth Benz has served as Assistant to the Curator at Hawk Mountain Sanctuary, director of Hog Island Audubon Camp, and is the current director of Schoodic Institute at Acadia National Park's Bird Ecology Program. In his current role, Seth coordinates citizen scientists' efforts to monitor bird migrations, pelagic seabird concentrations, and biodiversity and phenology observations in the Acadia Region. Benz was recently elected to a three-year term on the Maine Bird Records Committee. Seth and wife Sue reside in Belfast, Maine with their Australian Shepherd rescue pooch Beazie.
Rob Bierregaard - Raptor Rapture Online Speaker
Rob's passion in the natural world has always been birds of prey. He was an avid falconer when he was in graduate school. His Ph.D. research addressed the importance of competition in the ecological structure of raptor communities and got him out to the high plains of Montana for two springs. From 1995 to 2011, Rob taught Ornithology and Ecology in the Biology Department of UNC-Charlotte. Previously (1978-1988), Rob was the original field director of the Biological Dynamics of Forest Fragments Project in Manaus, Brazil. While running the project for 8 years, he and his students collected data from over 50,000 mist-net captures of understory birds in continuous and fragmented rainforest habitat. Rob and his graduate students carried out a 10-year study of the flourishing Barred Owl populations around Charlotte, NC. He now focuses his research on the ecology and migration of Ospreys in eastern North America. He has deployed satellite or cell-tower transmitters on 45 juvenile and 34 adult Ospreys and spends most of his time watching his flock of Ospreys (24 birds started south in the fall of 2013) move back and forth between North and South America. In 2011 he moved from Charlotte to Wynnewood, PA, where he is now a research associate of the Academy of Natural Sciences of Drexel University.
Andy Brand - Creating Bird-Friendly Habitats
Andy Brand is the Plant Curator at Coastal Maine Botanical Gardens. Prior to joining the staff in 2018, he was the nursery manager at Broken Arrow Nursery for over 20 years, where he and his colleagues specialized in growing rare and unusual plants. Andy is an avid naturalist and has focused on the interaction of the insects and native plants of New England. He is a cofounder and past President of the Connecticut Butterfly Association and is also past President of the Connecticut Nursery and Landscape Association. He speaks to groups throughout the Northeast on a range of topics including native plants, new and unusual ornamentals, butterfly gardening, and butterflies of Connecticut and their life histories.
Adrian Bregy - Facilities Assistant
Adrian has worked at Hog Island for the past three summers. In the winter Adrian works in the Audubon Decoy workshop on the mainland. As the facilities assistant Adrian is the man behind-the-scenes that keeps the camp running. He hauls recycling and trash across the Narrows, keeps our camp vans in clean condition and is a quintessential handy-man fixing our historic buildings and keeping everything in top notch order. Adrian lives in Bremen, Maine and enjoys hiking in his free time.
David Brinker - Raptor Migration & Monhegan
Dave works on biodiversity conservation for the Maryland Department of Natural Resources where he is a regional ecologist with the Natural Heritage Program. His hands on involvement with raptors began in his undergraduate years at the University of Wisconsin Green Bay where in 1977 he obtained his B.S Ecosystems Analysis. He now specializes in long-term monitoring and conservation efforts to benefit Maryland's colonial nesting waterbirds, secretive marsh birds and raptors, as well as additional interests in freshwater mussels, tiger beetles and dragonflies. Dave's passion for raptor research and bird banding began in 1975 when he started trapping migrant raptors at the Little Suamico Ornithological Station along the western shore of Green Bay. Each autumn Dave operates a Northern Saw-whet Owl banding station at Assateague Island, that since establishment in 1991 has netted over 2,000 migrant owls, as well as a more recently established migrant owl banding station at Petit Manan Point in Maine. Dave's interest in Northern Saw-whet Owls led to founding of the continental collaborative banding effort Project Owlnet in 1994 (www.ProjectOwlnet.org) that now spans the continent. During spring his passion for raptors turns to studying Northern Goshawks in the central Appalachian Mountains of West Virginia, Maryland and Pennsylvania. Dave has used traditional radio telemetry, GSM and satellite telemetry to study the movements of Black Skimmers, Northern Goshawks, Northern Saw-whet and Snowy Owls. He co-founded and is a principal in Project SNOWstorm (ProjectSNOWstorm.org). Dave is a principal in the Northeast Motus Collaboration (www.northeastmotus.com) that is working to expand the inland footprint of the Motus array that tracks small migrating organisms using RF telemetry. Dave co-leads a seminar on bird banding at the Eagle Hill Institute during late summer. He has authored and co-authored a variety of peer-reviewed papers, including topics such as Red-tailed Hawk and Northern Saw-whet Owl migration, goshawk population change, and colonial nesting waterbird trends as well as contributing numerous species accounts in the Maryland, Pennsylvania and West Virginia breeding bird atlases. He appears regularly on Maryland Public Television's Outdoors Maryland and has also been interviewed and heard on National Geographic Today, on National Public Radio's Morning Edition and on Living on Earth.
Evonne Blythers Lapsey - Educator's Week
Evonne is the Director of the Edge of Night Camping Club (ENCC), a former Park Ranger/Naturalist with DeKalb County Recreations, Parks & Cultural Affairs, and former Senior Environmental Education Coordinator for the West Atlanta Watershed Alliance (WAWA), where she helped youth experience nature at the Atlanta Outdoor Activity Center. As founder and director of ENCC she has been a very strong advocate in getting families outdoors. Evonne formed Edge of Night nearly 30 years ago after returning from a family camping trip and realizing the family had broken all the rules of the campground. Edge of Night has been featured on an episode of Georgia Outdoors and participates annually in the Great Backyard Campout. In 2009, she was a finalist for the Cox Conserves Heroes and a nominee for East Metro Atlanta Citizen of the year. Initially, an administrative assistant by profession, she has worked at Zoo Atlanta and Georgia Aquarium, and currently serves on the board of Georgia Audubon. Evonne has visited all 65 Georgia State Parks and Historic sites and has been a passionate Girl Scout Leader for the past 20 years. Her favorite places to visit are the beautiful barrier islands of Georgia's southeast coast. Evonne has one adult son, Matthew (Amanda) and three grandchildren Kylie, 12, Mason, 9 and Ava Grace, 6.
Richard Crossley - Raptor Rapture Online Speaker
Richard Crossley is an internationally acclaimed birder, photographer and award-winning author of 'The Crossley ID Guide' series. Crazy, wildly passionate, and driven are just a few of the words used to describe his love of birding and nature. Born in Yorkshire, Richard first visited the USA as a 21 year old. He quickly fell in love with Cape May and its incredible bird migrations, and moved there for good shortly afterwards. After 20 years of hiding in the business world and raising his family (with wife Debra, Sophie, Sam, and a dog – all blondes,) Richard co-authored The Shorebird Guide. He quickly became obsessed with the newfound opportunities provided by digital technology and book design: The Crossley ID Guide series was created. These are books for anyone who loves nature. The recent self-published The Crossley ID Guide: Waterfowl pushes the boundaries further by using different marketing concepts and attempts to get all outdoor conservation groups to see each other as one.
Richard also co-founded of the global birding initiative Pledge to Fledge (www.pledgetofledge.org,) Race4Birds (www.race4birds.org,) and The Cape May Young Birders Club. He has contributed to most major birding publications, is frequently heard on radio, and is a highly sought-after public speaker. He served on the board of directors at Hawk Mountain Sanctuary. He firmly believes that the time is right to popularize birding in the USA and other parts of the world.
Kathy Cubert - Arts & Birding Photography
It was still dark as she slipped into the tight quarters of a wooden shed prior to sunrise. She was in the middle of a Prairie Chicken lek in Kansas that would soon be filled with males "booming" or displaying to females. On another day she watched thousands of Sandhill Cranes take flight for the cornfields of Medaryville, Indiana, their calls resonating within her. On yet another adventure, Kathy experienced the magic of hiking to photograph monarch colonies overwintering in butterfly sanctuaries in Mexico. During the past three years her efforts have included supporting two Ohio conservation organizations, the Arc of Appalachia and Appalachia Ohio Alliance, through her imagery. In addition, Kathy's future goals include teaching other photographer's ways to improve their wildlife photography both technically and artistically. Toward that effort she has given multiple presentations to local camera clubs with tips on how to find a purpose in life through conservation-oriented photography as well as ways to improve wildlife photography skills.
She has been an Artist-In-Residence at the Arc of Appalachia and has been published by Audubon.org., Bird Watchers Digest, Columbus Monthly, Columbus Metro Parks and NANPA (the North American Nature Photography Association), to name a few. In addition, she is an award-winning photographer. Kathy has a B.A. in journalism with a minor in photography from The Ohio State University. In total awe of the sights and sounds found in nature, she has spent the majority of her available time in the past five years photographing wildlife with an emphasis on bird photography. Her imagery can be seen at both www.kathryncubert.com.
Khavin Debbs - Educator's Week
Khavin Debbs was born in Sacramento, California. After teaching preschool and elementary school for homeless children he relocated to Washington in 2013. There he finished his bachelors degree in Environmental Education from the Evergreen State College. He then later received his Urban Environmental Education Masters from Antioch University, where his thesis focused on decolonizing the outdoors for families of color. He is currently working as the operations and partnerships manager for Tiny Trees Preschool, a non profit outdoor preschool.In his spare time Khavin enjoys watching and playing soccer, mycology, rock climbing, cooking, and art. Khavin goes by the pronouns He, Him, His. This is Khavin's second year on the Educator's Week staff at Hog Island.
Maggie Dewane - Co-Director Birds of Maine Islands
Maggie first visited Hog Island in 2002 as a camper for youth ecology camp and has since returned over the years as both camper and instructor, always drawn to this magical place. Now Maggie joins us as camp director for the Road Scholar - Saving Seabirds session, sharing insight from traveling to all seven continents researching climate change and its effects on wildlife and people. She co-hosts a wildlife podcast, The Watering Hole, and provides lectures on climate change through the Climate Reality Project.
Maggie has previously worked for global nonprofits the Marine Stewardship Council and Environmental Investigation Agency, as well as the White House Council on Environmental Quality and United States Senate. She has a B.S. in diplomacy and international relations from Seton Hall University and an MPA in environmental science and policy from Columbia University. In her free time, Maggie is hiking with her dog Argos, playing soccer, or eating the delicious food found on Hog Island.
Adam DiNouvo - FOHI Volunteer Coordinator
Adam DiNuovo has been working with shorebirds and seabirds on the East and West Coasts and Gulf of Mexico for fifteen years. Most recently he worked for Audubon Florida and was the Collier Shorebird Monitoring and Stewardship Program Manager. Prior to his work in Florida he was a Research Coordinator for the Institute for Conservation Research at the San Diego Zoo and served as Assistant Sanctuary Manager for Project Puffin for three years. After serving as an instructor at Hog Island for four summers, Adam has now joined the Friends of Hog Island has their Volunteer Coordinator.
Charles Duncan - Joy of Birding
Charles Duncan led the Shorebird Recovery Project at Manomet, Inc. from 2003 to 2013, also directing the Executive Office of the Western Hemisphere Shorebird Reserve Network, a coalition of sites in committed to the conservation of shorebird species and their habitats across the Americas. Charles's professional training was in organic chemistry (B.A. Rice University; Ph.D. Yale University; postdoctoral fellowship at the University of Virginia), and he had a long career in academia at the University of Maine at Machias (UMM). Along the way, his passion for bird-watching in the Americas grew in more rigorous directions. He describes his conservation work simply as "a hobby that got wildly out of control." He founded and ran the Institute for Field Ornithology at UMM for many years, and served as president of the Association of Field Ornithologists from 1998-2000. In 1999, he made a career shift and joined The Nature Conservancy's Migratory Bird Program as conservation ornithologist. In 2002, the American Birding Association honored him with their "Chandler Robbins Award for Education and Conservation." In 2013, the Argentine non-profit Asociacion Ambiente Sur (Association Environment South) named him their "honorary ambassador." Charles has served on the board of directors for a variety of organizations including BirdsCaribbean and our own Friends of Hog Island. He is one of three co-authors, all friends of the late Peter Vickery, who completed and published Peter's magnum opus, "The Birds of Maine."
Andrea Montalvo Durbin - Family Camp
Andrea Montalvo Durbin, born and raised on Long Island, NY has been a high school science teacher for 18 years, taking one year "off" to teach elementary STEAM (Science, Technology, Engineering, Art and Math) in Arizona to a Native American School. Though having taught science most of her career, Andrea was trained in Science Illustration and was a Fine Arts Major at SUNY at Stony Brook. She employed her skills as an artist at the American Museum of Natural History and has continued to show at various art shows in New York. Her artwork has evolved over the years, always using nature as inspiration, but using art to teach about the places she has been in and also the wildlife she has encountered. Andrea loves to travel around the country, engaging in various teacher professional development workshops, which is how she was introduced to beautiful Hog Island and its amazing employees. She also travels with her husband, Sam, a National Park Ranger who has increased her love and appreciation of nature.
Ken Elkins - Family Camp
Ken's interest in birds started when he was 10 years old, while watching the birds at his grandmother's feeders in Vermont, and he has been obsessed ever since. After earning a degree in 1998 in Environmental Biology and Interpretation from SUNY College of Environmental Science and Forestry, he started his career in conservation education at Westmoor Park in West Hartford, CT and quickly moved onto Connecticut Audubon Society. There, he taught at all 5 of their Audubon Centers and became their Director of Education. He led many EcoTravel trips and organized their World Series of Birding team for 8 years. In 2008, Ken moved onto National Audubon, where he's the Community Conservation Manager based at the Audubon Center at Bent of the River in Southbury. As a 2011 TogetherGreen Fellow, Ken co-developed the nationally recognized Bird Tales program and training materials with dementia care specialist Randy Griffin. He has trained over 100 dementia care staff and volunteers to implement the Bird Tales program 10 states, Canada, and Great Britain. He shares his passion and knowledge for birds, native plants, and natural history folklore with groups throughout the Northeast. Ken is past-President of the Connecticut Ornithological Association. He has served as the Christmas Bird Count compiler for the Woodbury-Roxbury CBC since 2012 and is a Regional Coordinator for the 2018-2020 Connecticut Bird Atlas project. Ken lives in Shelton, CT with his wife, Steffanie, daughter Ayla, and 2 dogs, Ollivander and Poppy.
Gabriel Foley - Spring Migration & Monhegan Island
Gabriel Foley is an avid birder from the prairie province of Saskatchewan, Canada. While at the University of Regina, he researched nighthawk habitat use in Canada's boreal forest, then he studied White-browed Sparrow-Weaver nest-building behavior at the University of Pretoria, South Africa. He has worked on research projects in Alaska, Alberta, Saskatchewan, and Nunavut, coordinated Saskatchewan's nightjar surveys, and hosted a weekly nature radio show, The Prairie Naturalist. Now, he is excited to be the Coordinator for the Maryland & DC Breeding Bird Atlas 3. You can connect with him on Twitter and Instagram at @birdnirdfoley, or send him an email at mddcbba3@mdbirds.org.
Tim Gallagher - Raptor Rapture Online Speaker
Tim Gallagher is an award-winning author, wildlife photographer, and magazine editor. For 25 years, he was editor-in-chief of Living Bird, the flagship publication of the Cornell Lab of Ornithology. Tim got his first field guide at the age of eight and has been watching birds ever since. He is especially interested in birds of prey. In the late 1970s he worked with the Santa Cruz Predatory Bird Research Group, an affiliate of the Peregrine Fund, helping their efforts to save the Peregrine Falcon and other threatened species. His lifelong interest in wilderness exploration has taken him twice to Greenland, where he made an open-boat voyage up the coast to study nesting seabirds and falcons, and to the hinterlands of Iceland, where he climbed lofty cliffs to learn more about the Gyrfalcon, the world's largest falcon. He is the author of several books, including Parts Unknown, Wild Bird Photography, The Grail Bird, Falcon Fever, and Imperial Dreams. He lives in Freeville, New York.
Mark Garland - Spring Migration & Monehgan and Hog Island Day Trips
Mark Garland is an old hand at Hog Island, having served as an instructor for several sessions each summer from 2003-08. He is a naturalist based in Cape May, New Jersey, who spent six years with the National Park Service, 17 years with the Audubon Naturalist Society, and four years with the Cape May Bird Observatory. Since 2005 he's been his own boss, mostly planning and conducting nature-oriented tours, courses, field trips and presentations. Birds are a special interest of Marks. He has led more than 200 nature tours to various parts of the world, including more than 30 trips to Costa Rica. Mark is the author of "Watching Nature: A Mid-Atlantic Natural History," and he writes the "Birders Question Mark" column in Bird Watcher's Digest. He is director of the Cape May Monarch Monitoring Project, and teaches week-long birding programs in Cape May for the Road Scholar program. He holds B.S. and M.S. degrees in conservation and environmental education from the University of Maryland.
Ted Gilman is a naturalist and environmental educator at Audubon Greenwich, where he has inspired a love of nature in generations of children and helped train educators from across the country. Ted received his bachelor'ss degree in Biology from Earlham College and did graduate work in Science and Environmental Education at Cornell University. He has led Audubon trips to Trinidad & Tobago and Kenya, as well as served as an education volunteer for the International Crane Foundation in northern China. Ted began teaching on Hog Island in 1974 and has returned over the past four decades to serve as an instructor for ornithology and family camp programs.
Lizabeth Gonzálezruiz - Educator's Week
Lizbeth is a Southern California Native and young environmentalist. Her passion for the environment began at the age of 15 as a member in the Youth Advisory Council (YAC) for Outward Bound Adventures in Pasadena, CA, where she was the lead of a group of teens involved in community projects concerning the environment. Since then she has taken numerous trips to local mountains to introduce hundreds of underprivileged youth to the
outdoors. Her passion to care for the environment and reconnect children to nature continues, through her participation in the Natural Leaders Network. Working with several of her community's nonprofits she continues to introduce youth and their families to the wonders of nature. Community gardens and habitat restoration are a couple of the many tools she uses to cultivate the next generation of conservationists.
During her time at TreePeople she was involved in urban forest projects, community engagement and environmental equity, she has extensive community organizing experience working alongside local governing bodies, nonprofits, and community members to harness the benefits of nature in the greater Los Angeles region. Her work in her community has been highlighted in the book "Power of One, Pasadena Shaping our Community", published in 2001.
Lizbeth currently resides in Altadena, CA
CJ Goulding - Educator's Week
CJ Goulding is a weaver, a facilitator, a community builder, an organizer, and a storyteller who invests in the growth of people, the growth of connection between people, and the growth of communities. He believes in liberation for people of color that is not based on the context of White supremacy, and is committed to organizing and redistributing power and resources in order to achieve equity and justice. His work involves connecting, investing in, and supporting leaders who are creating that change in their communities, and shaping new narratives about our connection to community and the outdoors, like "Why I Wear Jordans in the Great Outdoors."

CJ currently operates as a consultant creating pathways, providing resources and developing innovative strategies that support the outdoor and environmental sector in their evolution toward justice, equity, diversity, and inclusion (JEDI). This all grows out of the soil of his professional experience in the fields of conservation and outdoor education, youth leadership development, and DEI with public land agencies, nonprofits, and for profit organizations.
Christian Hagenlocher - Mountains to Sea Birding for Teens
From a young age, Christian has been driven by his love of the outdoors, and exploring and sharing nature with others. Growing up attending summer camp in the mountains of Colorado led to him to pursue a life of in outdoor experiences and adventure. He attended Principia College, where he graduated in 2011 with a Bachelor of Science degree in Biology. For the next four years, he taught High School Biology and Marine Biology, and led student abroads to Belize, Costa Rica, and Israel, bringing his love for birds and learning into the classroom. He completed a apprenticeship in falconry, becoming a General-class falconer and which led to sharing wild hawks and falcons with his classes, integrating birds into his Biology curriculum whenever appropriate. Outside of teaching, he has enjoyed traveling abroad to Kenya, Ecuador, and Alaska in pursuit of birds and wild places.
In 2016 he spent an entire year traveling across North America identifying birds and interviewing birders while writing a book and blogging about his travels. Incidentally, he broke the old record of 749 species and became the youngest birder to see over 700 species in a single year. To serve others, he started "The Birding Project" which integrates Education, Conservation, and Inspiration – many subjects he is passionate about in addition to teaching and learning. He recently completed his Master's Degree, earning a M.A. in Education and Education with an emphasis on Education for Global Sustainability. When not chasing birds, he enjoys exploring new places, traveling, fly fishing, and sharing my love for nature with others.
Catherine Hamilton - Guest speaker for Making Bird Connections
Catherine Hamilton grew up exploring the mountains and deserts of Southern California, and was pretty much born with a pencil in hand. She began birding at an early age with her father, developing a keen interest in both natural history and art, and started her first ornithological notebook at seven. Somewhat mysteriously her parents encouraged her to continue this behavior, and is still doing about the same things today.
Catherine holds a Bachelor of Fine Arts in Illustration from the Rhode Island School of Design and a Master of Fine Arts in Painting from Bennington College. She taught painting and drawing at RISD from 1997-2003, and has taught at other institutions and programs (Bennington College, Mass College of Art, Mass Audubon) throughout the 25 years she has been a professional artist. For the last five years she has been traveling and birding full time, keeping her studio on the road while maintaining her exhibiting and project schedules. Working out of wildlife refuges, urban environments, research stations, and museum collections, Catherine has been following birds around the world, making drawings and paintings. Her fine art can be found in private, corporate, and small museum collections in the US and abroad. Her bird illustrations can be found in publications like the recent Princeton University Press book "The Warbler Guide," and in journals and magazines such as "Nature," "Bird Observer," and "Orion Magazine." Catherine was also featured in the 2012 HBO documentary Birders: the Central Park Effect."
Catherine loves sharing her passion for both the avian world and the world of drawing with birders and artists of all levels, and believes that anyone can gain insight and greater understanding of the world around them through field sketching and observation.
Anthony Hill - Puffin Islands, Coastal Maine Bird Studies for Teens, Field Ornithology
Anthony Hill came to Hog Island in 1995 as a Field Ornithology camper. At that session, he saw a banding demonstration by Sara Morris and heard a talk about Project Puffin by Steve Kress. As a result of that exposure, he became fascinated with both songbird banding and the Seabird Restoration Project (Project Puffin) and immersed himself in both activities. Anthony volunteered for part of 20 Summers with Project Puffin and has spent time on Eastern Egg Rock, Stratton Island, Matinicus Rock and Seal Island (his favorite). After seeing Sara Morris' banding demonstration, Anthony attended a week-long introduction to bird banding at her banding station on Appledore Island, Isles of Shoals in August 1995 and has been a regular Spring and Fall volunteer at that station since that first visit. He now holds a Master Bander permit with endorsement for hummingbirds and is certified as a bander Trainer for Passerines and Hummingbirds by the North American Banding Council (NABC); he also serves as co-chair of the Hummingbird Working Group for that organization. His personal banding research has focused on wintering hummingbirds in New England, migrating Saw-whet Owls and breeding American Kestrels in the Connecticut Valley of Massachusetts where he lives. He is on the board of the Kestrel Land Trust and is a regular construction volunteer with Habitat for Humanity. He is immensely grateful for the excellent training and mentoring he has received and is honored to be helping teach at Hog Island as a way to 'pay it forward'. Anthony retired from a career in medical microbiology in 2010 and served as a Navy Hospital Corpsman with the Marines in Vietnam from 1968-1970.
Corey Husic - Joy of Birding
Growing up in the Appalachians of eastern Pennsylvania left Corey with an immense appreciation for nature and the environment. He first landed on Hog Island as a camper in the summer of 2012 and quickly fell in love with this special place. He has since returned several times as an instructor. Over the years, Corey has worked with various local organizations to conduct ecological research as well as develop educational programs related to ecology, conservation, and natural history. He is an eBird regional reviewer, an Audubon Christmas Bird Count compiler, and a member of the Pennsylvania Ornithological Records Committee. Although he is down for just about any sort of birding, Corey is particularly excited by morning flight, exploring difficult-to-access and under-birded locales, and using remote detection techniques to monitor birds. Corey currently resides in Pasadena, California, where he is pursuing a doctoral degree in chemistry.
Doug Hitchcox - Mountains to Sea Birding for Teens
Doug Hitchcox, a Maine native, grew up in Hollis and graduated from the University of Maine in 2011. Throughout college Doug worked at Scarborough Marsh Audubon Center and was hired as Maine Audubon's staff naturalist in the summer of 2013 -- a long-time "dream job." In his free time, Doug volunteers as one of Maine's eBird reviewers, is the owner and moderator of the "Maine-birds" listserv, and serves as a York County Audubon board member and member of the Maine Bird Records Committee.

Nicole Jackson - Family Camp
A native of Cleveland, Ohio, Nicole Jackson (she/her) is an alumna of the College of Food, Agricultural, and Environmental Sciences of The Ohio State University. She earned her Bachelor of Science degree in Environmental Education and Interpretation (2011) and has worked in different capacities throughout the past decade as an environmental educator, facilitator and freelance consultant for various non-profit organizations across Ohio. An urban environmental educator, park advocate, and birder, Nicole developed her love for nature as a young girl. Her interest in environmental education was sparked by her being selected as a TogetherGreen Youth Fellow with the National Audubon Society in 2011 and interned as a summer camp counselor with the Grange Insurance Audubon Center. In 2018 she joined the Next Generation Advisory Board of the National Parks Conservation Association. This council of diverse leaders and advocates explore effective methods of engaging younger generations in national park advocacy and protection. Nicole has worked with various national organizations such as Natural Leaders Network and North American Association for Environmental Education as well as universities such as Cornell University and University of Illinois.
In June of 2020, Nicole along with a small group of Black STEM professionals and students co-organized Black Birders Week. The event was a week-long series of online events that highlighted Black nature enthusiasts and increased the visibility of Black birders, who face unique challenges and dangers when engaging in outdoor activities. Nicole currently lives in Columbus, Ohio and is a new board member of the Columbus Audubon and hopes to get more communities of color connect to nature in their neighborhoods. In her spare time she likes to bird, read, take nature walks, and has recently taken up nature photography.
Tykee James - FIeld Ornithology
After moving to DC and joining the National Audubon Society team almost two years ago, Tykee has found ground in one of his special roles of organizing bird walks with members of Congress and congressional staff. Tykee has made his residency in this work building from his experience in Philadelphia, his hometown. His first job was an environmental educator and community organizer in his own neighborhood. Tykee would go on to serve a State Representative as her environmental policy advisor and further develop his leadership abilities with the Environmental Leadership Program.In his personal time he is the audio producer for Wildlife Observer Network, a wildlife media project he started with some wildlife-friendly friends in Philly. Tykee hosts two podcasts: Brothers in Birding and On Word for Wildlife. More info here: wildlifeobservernetwork.com You can follow Tykee on Twitter at @Tykee_James or Instagram @TykeeJames
James King Jr. - Educator's Week Director
James E. King Jr has more than 10 years of experience coordinating environmental stewardship projects throughout the United States. Through his work, he has engaged and inspired well over 15,000 people to be active in outdoor recreation, sustainability, and environmental justice issues. James has worked with numerous national organizations such as Sierra Club Inspiring Connections Outdoors, Natural Leaders Network, National Wildlife Federation-Earth Tomorrow, Outdoor Afro, Greening Youth Foundation, Let's Retrofit A Million, The Student Conservation Association, IslandWood, Diverse Environmental Leaders, Keeping It Wild and Americorps, all dealing with community engagement surrounding the outdoors, sustainability, and youth/young adult development. He has also worked alongside governmental agencies such as the Environmental Protection Agency, U.S. Forest Service, National Park Service and U.S. Fish and Wildlife Service throughout the United States envisioning the next generation of stewards enjoying the public land systems. He has been credited with opening doors that connect diverse individuals and families to the land and encourage hands-on experiences through culture, hikes, outings, educational opportunities and community-building partnerships. Currently James serves on the Board of Directors for Keeping It Wild (Atlanta), Nurturing Roots (Seattle), Organizer for Environmental People of Color (Seattle). In 2018 confirmed on the Recreation and Conservation Office (RCO), No Child Left Inside Advisory Committee for the State of Washington. James graduated Antioch University Seattle with a B.A. majoring in Urban Ecology; Leadership and Sustainable Business; Global and Social Justice. Graduate with his MAEd in Urban Environmental Education ('18) held at IslandWood /Antioch University Seattle.
Stephen Kress - Puffin Islands
Steve Kress is the Founder of Project Puffin, and was Executive Director of the Seabird Restoration Program and Vice President for Bird Conservation of the National Audubon Society for many years. He received his B. S. in Zoology and M.S. in Wildlife Management from Ohio State University, and his Ph.D. in Environmental Education from Cornell University. Steve began Project Puffin in 1973 and served as the Director from then until 2019, when he retired. Steve has also served as Manager of National Audubon's Maine Coastal Island Sanctuaries, Ornithology Instructor at the Audubon Camp in Maine on Hog Island from 1969 through 1981, and Director of the camp from 1982 through 1986 (as well as serving as Director once again just before his retirement). Prior to working for Audubon, he was Assistant Director of the Glen Helen Outdoor Education Center in Yellow Springs, OH, where he taught Field Ornithology and founded the Glen Helen Raptor Rehabilitation Center. Steve is currently a Visiting Fellow for the Cornell Lab of Ornithology in Ithaca, NY, where he taught a popular birding course called Spring Field Ornithology. Steve continues to teach his Spring Ornithology course, which is now available via the Cayuga Bird Club.
Whitney Lanfranco - Joy of Birding

Whitney's passion for nature began at a young age while she was growing up on a ranch in rural Central Texas. She spent her youth learning the names of wildflowers and observing bacteria under her microscope. While earning her degree in zoology from Texas A&M University, she discovered her true passion was birding. Whitney completed an ecological study abroad in South Africa before beginning work as an aviculturist at the San Antonio Zoo. At the time, that was the third-largest bird breeding facility in the United States of America, giving her a wonderful opportunity to work with many endangered and unique species. However, she soon realized that her true joy was in educating and sharing her passion with others. A fortuitous turn led to her discovering the world of bird guiding and ecotourism, and she spent four years guiding in south Texas before her wanderlust started leading her to new guiding opportunities and adventures. In September of 2021 she traded her guiding hat for an optics one and became the Nature Sales Manger for Leica Sport Optics. These days, Whitney can be found on the bird festival circuit guiding and educating about birds and optics.
Don Lyons - Director Puffin Islands; Instructor for Birds of Maine Islands; 2020 Virtual Teen Birding Camp Guest Speaker​
Don Lyons is Director of Conservation Science for Audubon's Seabird Restoration Program. He has participated in seabird science and conservation for 20 years as a graduate student, post-doc, and Assistant Professor in the Department of Fisheries and Wildlife of Oregon State University. His interests include restoring seabird colonies using social attraction and understanding the relationship between seabirds and forage fish. His background as an electrical engineer and seabird biologist help him further research on tracking seabird foraging, dispersal, and migration using both banding and electronic tagging and assessing the impacts of changes in ocean climate on seabird breeding success and population resiliency.
In recent years, he has provided leadership for research and conservation about the critically endangered Chinese Crested Tern in Asia, investigations of the steep decline of Aleutian Terns in Alaska, and reduction of conflicts between Caspian Terns and threatened salmon populations in the Pacific Northwest.
Andy Lantz - Costa Rica Teen Camp
Andy currently serves as a 4-H Extension Agent II with the University of Tennesee. Andy co-led the 2016 Hog Island Costa Rica Trip and currently oversees a young birders club in Nashville, TN. He taught in middle and high school classrooms for seven years, and an additional four years in environmental education. In his years as an outdoor educator and naturalist, he has worked for Georgia 4H, MassAudubon, and The Nature Conservancy. Andy has a BA in Environmental Sciences from UMass Boston, and a MS in Science Education from Florida State University. He has been an active birder since 2005.
Eva Matthews Lark - Senior Manager of Public Programs, Director of Mountains to Sea Birding for Teens and Costa Rica Teen Camp
Eva Matthews Lark has an MS degree in Recreation & Parks Management from Frostburg State University and a BS degree in Environmental Science from Lander University. She works year-around for Hog Island and manages the various social media channels, marketing, and camp registration, in addition to scholarships, contracts, and rentals. She is now the director of both the Costa Rica Teen Camp and the Mountains to Sea Birding for Teens session. She has been a birder for over a decade and credits the winter warblers of Florida as being her spark birds. In her free time she enjoys traveling with her wife and two rescue dogs. She particularly enjoys birding competitions with friends and is an avid eBirder and Fantasy Birder.
Jean Mackay - Director of Arts and Birding
Tyler McClain is from the small town of Sycamore, Ohio. Ever since he was 7 years old he has assisted with bird banding projects that have taken him all over the state of Ohio. After finishing high school he attended the University of Toledo where he earned his Bachelor's Degree in Environmental Studies. After graduation, he moved into the city of Cleveland where he now works as a part time Naturalist with Cleveland Metroparks. There he provides educational nature based programming to schools and the public. Tyler also works as a part-time substitute teacher for his local school district. In his spare time Tyler enjoys hunting, fishing, herpetology and wildlife photography. Birds have been a touchstone for his life and he cannot wait to share his passion this summer.
Carol McIntyre - Raptor Migration & Monhegan Island
Carol McIntyre. Born in Brooklyn, NY, and raised in a small rural community in central NJ, Carol's love of birds started when a friend took her bird watching along the Kittatinny Ridge in northwest N.J. Since then, birds have been a focus of Carol's life. After earning her B.S. from East Stroudsburg University, PA, Carol landed in Cape May Point, N.J., where she worked seasonally for the Cape May Bird Observatory, and was introduced to the fascinating world of bird migration and the many people who spend their lives studying it. Carol headed to Alaska in 1985 to study peregrine falcons on the upper Yukon River and made her home in Fairbanks soon after. She started studying the ecology of golden eagles and other birds in Denali National Park, AK, in 1987. Along the way, she earned her M.S. from University Alaska-Fairbanks and Ph.D. from Oregon State University. Carol is a Fellow of the American Ornithological Society and recipient of the Raptor Research Foundation's (RRF) Hamerstrom Award. She currently serves on the board of the Alaska Songbird Institute, as an associate editor for the Journal of Raptor Research, and two standing committees of the RRF. When she isn't in the field studying or enjoying birds, Carol's out on the trail with her husband Ray and their small team of very large sled dogs.
Holly Merker - ​Director of Joy of Birding and Instructor Living on the Wind: Fall Migration and Monhegan Island
Holly Merker has been in awe of birds and the wonders of the natural world, as far back as she can remember. She's been lucky to share her passion by connecting others to nature in her work as an environmental educator and professional birding guide, working with people of all ages.
With a strong interest in bird distribution, Holly has been the eBird state coordinator for Pennsylvania since 2005 and was a two-term voting member and Chairperson of the Pennsylvania Ornithological Records Committee. She has participated in many avian population-monitoring projects, and has been actively involved with multiple birding clubs, including one she helped start for the local elementary school. Holly's passion for studying migration is especially alive in fall, experiencing raptor migration as a volunteer hawk counter for Hawk Mountain Sanctuary in Pennsylvania, finding thrill in visible migration but also in all birds she encounters.
Holly believes strongly that birding holds a key to wellbeing, recently co-authoring the book Ornitherapy: For Your Mind, Body, and Soul which aims to deepen our connections to birds for benefits beyond the enjoyment. In her free time, Holly spends every possible moment practicing Ornitherapy herself, which she credits in helping her defeat breast cancer, restoring her health mentally and physically.
Tiara Moore - Educator's Week
Dr. Moore earned her PhD in Biology from UCLA, where she conducted research in the effects sedimentation and nutrient pollution have on the proliferation of coral reef macroalgae. She also studied the effects of macroalgal decomposition on sediment biogeochemistry and the microbial community using environmental DNA (eDNA) to assess the biodiversity of entire ecosystems with only a soil sample.
Currently, Dr. Moore is the Black In Marine Science Program Lead at The Nature Conservancy. Inside and outside of the lab, Dr. Moore hopes her research in biodiversity will translate to increasing the overall diversity in science. She dedicates her time to mentoring minority women in the lab and in after school programs. Founder of A WOC SPACE, Dr. Moore aspires to make a safe and inclusive workplace for women of color (WOC) through WOCShops, individual personal trainings, and community outreach. To round things off Dr. Moore combines her experiences as a WOC Scientist with her upbeat personality in her Academic Standup Shows, both communicating science and the struggles of being a minority in STEM.
Sara Morris - Field Ornithology
Sara R. Morris is a professor of Biology and the Director of the Environmental Science Program at Canisius College in Buffalo, NY. She earned her MS and PhD in zoology at Cornell University. Her research focus is bird migration, specifically in how birds use sites in-between where they breed and winter to successfully complete their migrations. At Canisius, Morris teaches classes in ornithology, vertebrate zoology, ecology and evolution. She regularly takes her undergraduate research students to ornithological conferences to present their research projects and class students on extended field trips to areas like Fort Myers, FL, and the Galapagos Islands to study wildlife. Morris is a Fellow of the American Ornithologists' Union (AOU), the Secretary of the AOU, a council member of the Wilson Ornithological Society, and a research associate at the Buffalo Museum of Science.

Katama Murray- Family Camp
Katama is an eco artist and educator from Blue Hill, Maine. Her work is inspired by the earth's natural rhythm and our interconnectedness to the environment. Living and studying throughout various parts of New England, she has always been influenced by the outdoors and the way in which we coexist with it. With a BFA in Printmaking from Plymouth State University in New Hampshire and a passion for multidisciplinary making, she strives to learn and teach together with people of all ages, hoping to inspire others to become more connected to our earth. While managing and growing her small business, Teach Peace Prints, Katama is currently studying at Indiana University Bloomington, working towards an MFA in Printmaking. Investigating ways of employing natural materials that can be integrated into several printmaking and fiber processes has greatly contributed to her own awareness of how scientific and artistic practices overlap. These explorations have provided a deeper understanding of how to mindfully collaborate with the natural world in exciting and interesting ways. Working with mixed media through layering and the combination of different materials, she works with processes such as eco printing, natural dyeing, relief printing, digital media, screen printing, cyanotype, sewing, and photography. In 2013, Katama ventured south down the coast of Maine and visited Hog Island for the first time as a camper, attending the Coastal Maine Bird Studies for Teens session thanks to a scholarship from Downeast Audubon. It was then that she fell in love with the island and its special community, and is thrilled to return as an instructor.
Sean Murtha - Arts & Birding
Sean Murtha has lived all of his life near the Long Island Sound. The marshes, beaches, and wide open skies attracted his artistic sensibilities and inspired his first plein-air paintings in his early teens. He still makes a regular habit of drawing and painting in the field, using these as a basis for oil paintings completed in the studio. He earned a BFA in Painting from Pratt Institute in 1990, but feels his true education was gained at the American Museum of Natural History in New York City, where he worked from 1995 until 2007.Sean first came to Hog Island in 2016 as part of the Artist-in Residence program, and has longed to get back ever since. He has also been an Artist-in Residence at the Leigh Yawkey Woodson Museum in Wisconsin, and at Great Gull Island, a tern-nesting colony off Long Island, NY. In 2013 he was named "Bird Artist of the Year" by CT Audubon. Sean lives with his wife, two sons (when they are home from college) and an indoor cat in Norwalk, CT, not too far from the Long Island Sound. His artwork can be seen at www.seanmurthaart.com
Angelika Nelson - Field Ornithology
Angelika Nelson is an enthusiastic ornithologist, fascinated by birdsong. She earned her MS at the University of Vienna in her home country of Austria and her PhD at the University of Copenhagen in Denmark. Until 2017 she curated the animal sound collection at the Borror Laboratory of Bioacoustics at The Ohio State University where her research focused on song dialects in the white-crowned sparrow along the Pacific Northwest coast. Currently Angelika lives in Germany and works for the LBV (Landesbund für Vogelschutz in Bayern e.V.), a sister organisation to the Audubon Society. She communicates scientific research as well as results from citizen science projects to the public and teaches school kids in nature settings. She enjoys spending time in nature, communicating the joy of bird-watching to the public as well as going for long walks.
Colleen Noyes - Educator's Week Instructor; Family Camp Director
Colleen has been a Naturalist at the CT Audubon Society since 1996 and she holds an MS in Environmental Education. She had the pleasure of changing careers and giving away her "business" clothing in exchange for boots, bugs, mud and so much more. Twenty years later she continues to share the natural world with children and adults of all walks of life. She is living proof that if you love what you do, you will never work a day in your life! Colleen lives in Connecticut with her two daughters Fiona and Eleanor. Two Airedale terriers (Gus and Stella) complete the mix. In her spare time, Colleen plays guitar and sings in a band, Fiona & Friend, with her oldest daughter. Colleen has also been a wonderful Friends of Hog Island volunteer in past summers.
Mik Oyler - Coastal Maine Bird Studies for Teens
Mik holds a Master of Education in Psychology from Springfield College and has over 13 years of experience leading residential programs. Mik spent over seven years with a premier wilderness program, serving as Field Guide, Shift Director, Program Director, and ultimately as Executive Director. Mik was the Director of the Camp Wediko in NH for three years prior to his current role as COO of Shortridge Academy, an innovative boarding school in NH. Mik has been an avid birder for over 15 years since his uncle helped him identify his first Scarlett Tanager in south central Pennsylvania. Since then, birding has been a way of life and form of personal meditation. Mik has participated in multiple birding competitions, always electing a human powered approach, and is an ongoing Mountain Birdwatch volunteer, currently for the Huntington Ravine route at the base of Mount Washington. Mik and his wife Katelin are parents to a one year old girl and live in the White Mountains of New Hampshire where they enjoy year round outdoor pursuits.
Deb Perkins - Creating Bird-Friendly Habitats
Deb Perkins is a wildlife ecologist with 25 years of experience in her field, and a lifelong commitment to wildlife conservation. Before settling down in her native Maine, she was a field biologist for many years, conducting fieldwork and wildlife research throughout North America, from the deserts of New Mexico to the remote tundra landscape of the Canadian Arctic (where she studied the breeding ecology of Ruddy Turnstones for her Master's degree). Since 2010, as the sole proprietor of First Light Wildlife Habitats, she has been partnering with landowners throughout Maine to create thriving wildlife habitats in their own backyards, farms, and forestlands. Deb is looking forward to returning to Hog Island – the last time she was on the island was 20 years ago when she helped with seabird restoration in the Gulf of Maine. She fondly remembers seeing a Parula Warbler, for the first time, just outside the Hog Island Kitchen, and she can't wait to see what 2019 holds in store!
John Piatt - Puffin Islands Online
John Piatt got hooked on seabirds in the 1970s while camping on a large puffin colony in Witless Bay, Newfoundland. Following stints as a naturalist at Cape St. Mary's gannet colony, and surveying birds and whales off the coasts of Labrador and Baffin Island, he returned to Witless Bay in the 1980s to study ecological relationships between capelin, cod, seabirds and whales for his Ph.D. at Memorial University of Newfoundland. Lured to Alaska in 1987 to study auklets in the Bering Sea, John is now a senior research scientist at the USGS Alaska Science Center in Anchorage and affiliate professor at the University of Washington in Seattle. His research has usually been conservation-oriented, including for example, studies on the impact to seabirds from colony or vessel disturbance, gill-net bycatch, large-scale seabird "wrecks", algal biotoxins, consumption of plastics, and oil pollution (e.g., from the Exxon Valdez). A long-term goal of his research has been to characterize the overarching role of ocean climate in regulating "natural" variability in abundance and quality of the forage fish that support seabird populations. Recent research has focused on marine food webs in the Aleutian Islands and glaciated fjords of the Gulf of Alaska, and on the biological impacts of the 2014-2016 marine heat wave in the North Pacific. John's work has been recognized most recently (2016) with a Lifetime Achievement Award from the Pacific Seabird Group.
Emily Pierce - Family Camp Two
Emily moved to the east coast during the pandemic to start a Ph.D. program at UMaine. Growing up in landlocked Reno, Nevada, Emily became passionate about marine biology through visits to the coast, books, and documentaries until she escaped to the coast for college. She received a B.S. in biology from Pepperdine University and a M.S. in marine biology from Moss Landing Marine Laboratories. She is particularly passionate about invertebrate animals, things that don't have backbones, like sea slugs, snails, and crabs. Her recent work has her focusing on the protection of Maine's beautiful ecosystems through invasive species detection. Using environmental DNA, or DNA shed into an animal's environment, Emily is developing tools to detect invasive species such as crabs and tunicates quickly and cost effectively. Emily also enjoys outreach and education, having worked for Monterey Bay National Marine Sanctuary as an educator and currently teaching biology for non-majors at Southern Maine Community College. When she's not knee deep in a tide pool, teaching, or extracting DNA in the lab, Emily is baking, singing, doing yoga, or snuggling with her puppy, Tahoe.
Emma Rhodes - Coastal Maine Bird Studies for Teens
Emma is an avian biologist and Master Bander from Alabama. She has worked with both state and National Audubon chapters and is the founder of the Mobile Bay Audubon Young Birders Club, Alabama's first young birders club. She has been an avid birder since she was seven and in 2009, while in high school, she began training at a Neotropical migrant bird banding station in Fort Morgan, Alabama and has been a bander on the project ever since. Emma has been monitoring coastal birds since 2014 working alongside various nonprofit organizations in Alabama, Mississippi, Texas, and the Bahamas. She first visited Hog Island in 2013 as a Coastal Maine Bird Studies teen camper where she instantly fell in love with Hog Island. As a direct result, she returned to work with Project Puffin in 2014 and 2015 as a volunteer research assistant and as an assistant for the Hands-on Bird Science week at Hog Island in 2015. In 2017, she became a science staff member for Alabama's Coastal Bird Stewardship Program with Alabama Audubon where she worked for nearly three years. She received her BS in Biology (with a minor in GIS) at the University of South Alabama where her undergraduate research was focused on avian window strike mortality. Emma is currently focused on expanding her migratory bird research as a PhD student at Auburn University and with the organization she co-founded, Banding Coalition of the Americas (BCA). BCA is an organization dedicated to bird research and outreach throughout the Americas. Emma is passionate about science outreach and using research to help connect people with the natural world, and she sees being an instructor for Hog Island as an opportunity to help connect diverse groups of people to the beauty of nature surrounding them.
Heather is an educator and graduate student in Marine Science at San Francisco State University's Romberg Tiburon Center. As a native Mainer, she has always had a strong connection to the outdoors, and as a Student Assistant on Hog Island in 2003 she developed a passion for sharing her connection to the outdoors with others. She graduated with a B.S. in Biology from Clark University and served as an education intern for Project Puffin in 2005. With nearly 10 years of experience in outdoor education, her experiences include backpacking with students in West Virginia, snorkeling with school groups on Catalina Island in California, and leading public trips out to the Farallon Islands in search of whales and seabirds. By far, she feels most at home living by the tides on islands such as Hog Island where she has specialized in teaching marine science since her time as a Student Assistant. She feels fortunate to have made her passion her career, and is also an avid biker, explorer, artist and musician.
Juanita Roushdy - FOHI Executive Director
Juanita was smitten with Hog Island the first time she walked its moss-laden trails. She is an avid birder, conservationist, and volunteer. In her retirement, she has worked with Loggerhead turtles, banded Painted Buntings, done shorebird surveys, and led weekly bird and nature walks. She was on the board of Audubon North Carolina, founded and was president of the Cape Fear Audubon Society in Wilmington, N.C. She is a full-time volunteer at Hog Island, President of Friends of Hog Island, on the board of the local Mid-Coast Audubon, and editor of its newsletter The Merganser. She spends her free time enjoying the many birds and wildlife that visit her property.
Jordan Rutter - Spring Migration & Monhegan Island
Jordan is a life-long birder with a passion for connecting others to the natural world through birds. With an M.Sc. in conservation biology from the University of Minnesota - Twin Cities and over ten years of experience in the ornithology field, she has a strong science background that helps her better understand current bird research. Having managed the digital communications for other bird organizations has aided in her science communication and outreach to non-technical audiences. Jordan also enjoys nature photography and gardening. Jordan currently serves as the Director of Public Relations for the American Bird Conservancy.
Susan Schubel - Birds of Maine Islands
"Seabird Sue" Schubel is Project Puffin's own Disney Hero , and has been the Outreach Educator for Project Puffin since 2000. She loves to engage her students in exciting learning activities and share real data from the seabird islands with them. Her acquaintance with Project Puffin began in high school, when she saw Marlin Perkins rowing ashore with Steve on Mutual of Omaha's Wild Kingdom episode Return of the Puffin. She started working with Project Puffin as a volunteer on Matinicus Rock in 1984, and since then has spent many summers on islands in Maine,California and the Galapagos. Sue loves islands and beasts, and recently acquired a dog with very familiar little black triangles over its eyes.

Isaiah Scott - Junior Instructor - Puffin Islands/Coastal Maine Bird Studies for Teens One
Isaiah Emmanuel Scott, born and raised in Savannah, Georgia, is an avid birder, natural history illustrator, outdoor brand ambassador, and social media influencer. He is a first year student attending Cornell university, majoring in Environment and Sustainability, with a focus on ornithology. He led bird watching hikes known as Ike's Birding Hikes, an Avitourism brand with a goal of connecting people with nature and increasing diversity in birdwatching. He also received the Eckleberry Fellowship for 2021, which endows nature artists with the goal of enhancing the impact of their work. His plan is to illustrate and create a book that depicts the relationship of birds and African cultures in continental Africa, as well as the diaspora. Isaiah was a camper of Hog Island Audubon Camp in the summer of 2019 and is excited to return as a Jr. Instructor. You can follow him on Instagram @ikesbirdinghikes and his Art account @theisaiahescott.
Nathaniel Sharp - Family Camp
Nathaniel Sharp is a birder, naturalist, and staff biologist at the Vermont Center for Ecostudies where he works on the Vermont Atlas of Life biodiversity monitoring project, the Vermont Wild Bee Survey, and assists with banding Bicknell's Thrushes, Blackpoll Warblers, and other montane bird species on Vermont's tallest peak - Mount Mansfield. Nathaniel holds a Bachelors of Science degree in Wildlife Biology from the University of Vermont, and has previously worked as a field technician with the Bobolink Project and as a point count technician for the 2nd Maine Breeding Bird Atlas. Nathaniel fell in love with birds and birding at a young age during family trips to the Delaware Bay, where Great Blue Herons, Ospreys, and migrating Red Knots were a constant source of wonder; that sense of wonder has since expanded beyond birds and towards everything from fungi and lichens to native pollinators, dragonflies, plants, and more. Nathaniel first attended the Hog Island Audubon Camp in 2013 as a camper with the Maine Coastal Bird Studies for Teens session thanks to a scholarship from the Wyncote Audubon Society. You can follow Nathaniel on Instagram @evergreennaturalist, and see his latest bird and wildlife observations on eBird and iNaturalist.
Katelyn Shelton - Junior Instructor - Field O/Coastal Maine Bird Studies for Teens Two
Katelyn has been and continues to be a passionate birder ever since meeting her spark bird, the American Woodcock, in 2016. Soon after that magical moment, she spent her next 5 years participating in a club named the Ohio Young Birders Club, where she sharpened her ID skills, gave presentations, and wrote articles. Through the club and with some help from the Ohio Bluebird Society, she even set up her own Bluebird Trail in 2018, which she still monitors today. Katelyn is currently a college freshman with a major in Zoo and Conservation Science at Otterbein University in Ohio, fueling her passion for birds, wildlife rehabilitation, and field ornithology. To share and spread her love for our feathered friends, she took it upon herself to create Otterbein's first-ever birding club, Birderbein, which is the university's leading force in bird focused education, research, and plain old enjoyment. And now, she is being called back to her home-away-from-home on Hog Island where she can strive to become the best person she can be; all thanks to the birds!
Eric Snyder - Hog Island Facilities Manager, Co-Director of Birds of Maine Islands, Guest Instructor for most sessions
In his 15 years working at Hog Island Eric has had the pleasure of sharing his deep enthusiasm and knowledge of the Maine ecosystem with thousands of program participants. Since earning a BA in Geology and minors in Biology and Geography from Vassar College, Eric has traveled extensively including surveying shorebirds around the Bahamas, environmental audio collection throughout Southeast Asia, and geologic research across the pacific. Eric has lived as a resident researcher on most of the Seabird Islands managed by Audubon's Seabird Restoration Program. To benefit worldwide seabird conservation, Eric helped build out decoy and conservation product manufacturing at Audubon and continues to innovate new product development. On Hog Island, Eric manages operation of the facilities and infrastructure, is resident boat captain, and instructs numerous classes including geology, island ecology, astronomy, and natural history. As Co-director of the Saving Seabirds session, Eric hopes to share a unique and interconnected perspective of Maine Coast ecosystems, while working hard to complete meaningful projects in support of our seabirds and their habitats.
Helena Souffrant - Junior Instructor - Family Camp Two
Helena first became interested in birds around the age of eleven. She began her Hog Island journey as a Coastal Maine Bird Studies for Teens camper. Since then, she has been an active member on the Ohio Young Birders Club, attended bird camps all across the country, been a speaker at the Biggest Week in American Birding, been a coordinating member of the Young Birders Network, and has participated in many conversation initiatives both in her home city of Cleveland and other parts of the country. Helena is currently a student at Bowdoin College (just an hour away from Hog Island!) where she plans to double major in Environmental Studies and Africana Studies. In addition to conversation, Helena is also passionate about environmental and social justice. There are many parallels between the environmental justice movement and the social justice movement that cannot be overlooked. She is a firm believer that environmental and social issues cannot be properly addressed without acknowledging the other. In addition to birding, Helena also enjoys music. She plays the mountain dulcimer and the hammered dulcimer, two instruments as random as they are unique. Helena looks forward to sharing her instruments, as well as her love for writing and other hobbies with the visitors of the island. Helena's favorite birds are the great horned owl and the secretary bird.
Carrie Van Horn - Mountains to Sea Birding for Teens
Carrie is graphic recorder, illustrator, photographer and conservationist with a deep love and appreciation for lush forest ecosystems. With a professional background in conservation and sustainability, she has consistently ingrained creativity and art into her work. Carrie has been honored to work with many diverse teams; from a Women's Beading Collaborative in Kenya to numerous Environmental Education efforts to the City of Fort Collins Climate Action Plan and Electric Vehicle Planning teams. Throughout her adventures as a social science researcher, educator and environmental planner it became clear that Carrie's niche is visual. Her art is inspired by wild places and the kind people she has been fortunate to cross paths with. Carrie has been an instructor at Hog Island's Family Camp and also provided a graphic recording of the Hog Island and Project Puffin history.
Drew Weber - Coastal Maine Bird Studies One
Drew Weber is a tech geek and birder, always looking for new ways to combine technology with his favorite pastime. Drew got his start with birding apps managing BirdsEye and BirdLog (the predecessor of the eBird app), and has been at his current position at the Cornell Lab of Ornithology since 2016, where he manages the Merlin Bird ID app, as well as web projects for Macaulay Library and eBird. Drew enjoys working with birding and conservation organizations around the world, collaborating to make Merlin a global app, and engaging new birders in a growing number of languages. A favorite part of his job is using machine learning with the billion bird observations in eBird and millions of uploaded photos and sounds in Macaulay Library to build new bird ID tools like the recently released Sound ID feature in Merlin, and the Swarovski Optik dG monocular that directly connects to Merlin to identify birds using Photo ID.

Drew also has years of field work under his belt, doing breeding bird atlas surveys, as a hawk counter, banding saw-whet owls to study their winter home ranges, and tracking snowy owls with Project SNOWstorm. Drew enjoys county listing, particularly in the past 2 years when he has focused on his home county in central NY and managed to add 24 new birds to his county list. He has been fortunate to be part of some really fun big days, winning the Carbon Footprint category in the World Series of Birding, getting 28 lifers (and 248 other species) in Colombia as part of Team Sapsucker, and most recently winning the Texas Birding Classic in 2021.
Justine Weber - Coastal Maine Bird Studies One
Justine Weber is an ecologist, instructor, and PhD candidate at SUNY ESF in Syracuse, NY. She has taught field courses for ESF in the Adirondack Mountains and developed and taught courses in ecology, conservation, and wetland science as a visiting assistant professor and lecturer at Utica College and Hamilton College, respectively. A few seasons after instructing during Hog Island's Fall Migration and Monhegan program, she's excited to return earlier in the year to experience coastal Maine in the summer! In her past life, Justine was a high school biology teacher in southeastern PA and a seasonal naturalist for various county parks, national wildlife refuges, and national parks. Her current research focuses on plant conservation, but she's also spent time working on applied conservation projects for songbirds in forests, grassland bird management, and tracking beetles and weed seeds in agricultural fields. Justine is passionate about natural history, education, and conservation, and particularly loves when those three things can be combined. When she's not botanizing or birding, she loves gardening with native plants, reading, and adventurous cooking.
Scott Weidensaul - Director of Field Ornithology; Director of Living on the Wind: Fall Migration and Monhegan Island; Raptor Rapture Online Speaker; FOHI President
Author and naturalist Scott Weidensaul has written 30 books on natural history, including Living on the Wind (a Pulitzer Prize finalist), and his latest, A World on the Wing: The Global Odyssey of Migratory Birds, a New York Times bestseller. He is a contributing editor for Audubon magazine, a columnist for Bird Watcher's Digest, and has written for dozens of other publications. Scott has directed a major study of northern saw-whet owl migration for more than 25 years; is a co-founder of Project SNOWstorm (which studies snowy owls); a director of Project Owlnet, a collaboration of more than 125 owl-banding stations; and the Critical Connections project, which studies the migration of birds from Alaska's national park lands. He is also one of fewer than 200 licensed hummingbird banders in North America. Scott and his wife Amy live in New Hampshire.
Torri Withrow - Coastal Maine Bird Studies for Teens
Originally from Southern Illinois, Torri relishes the rural mountain setting of Central Pennsylvania. She has been immersed in seasonal and experiential outdoor education for over seven years. Her experience ranges from leading multi-week backpacking trips on the Olympic Coast for teenagers, facilitating high-adventure programs, training birds of prey, and leading conservation education programs with live animals. She's now a manager at a local outdoor gear store, a real estate photographer, and facilitator-of-fun for Shaver's Creek Environmental Center. She's gained life perspective and stories after living out of her Subaru in Seattle for a summer, but is now enjoying being rooted in Central Pennsylvania where she's remodeling a home with her partner on the best fly fishing creek in the mid-Atlantic. Natural habitats include local coffee shops, any small and winding river, old-growth forests, and porches with swings. Torri lives to make meaningful connections, build community, and loathes writing in third person.
Preferred pronouns: she/her
Spark bird: Common yellowthroat
Bruce Wunderlich - Arts & Birding Photography
Bruce Wunderlich is an award-winning photographer from Marietta, Ohio. As a teenager in the 1970s, he became interested in photography and has been a passionate student of the art ever since. His interest in bird photography started when a summer tanager visited his backyard in 2008. Bruce was the production director and a contributing photographer for Bird Watcher's Digest and Watching Backyard Birds from 2017 till their closing in 2021. His photography has been published countless times in state and local magazines and brochures
Alec Wyatt - Junior Instructor - Joy of Birding
Alec Wyatt has been watching birds ever since he received his first field notebook at the age of ten. After filling that notebook with observations of nuthatches and chickadees in his Colorado yard, he has since completed stacks of notebooks with birds from all over the country and abroad. Alec competed in the American Birding Association's Young Birder of the Year Contest twice, a journey which involved leading a series of youth birding walks, studying a nest box trail before and after a wildfire, teaching local fourth graders how to conduct research on birds, and delivering multiple presentations on bluebirds and nest boxes. He is a Master Naturalist in Texas and New Mexico, with over 100 hours of training and 80 hours of volunteer service. His love for teaching has led him to deliver presentations on birds and ecology to groups including the Texas Master Naturalists, Texas Bluebird Society, Ohio Young Birders Club, Cheyenne Mountain Zoo, and the University of Colorado at Colorado Springs. He was the Colorado Alliance for Environmental Education's 2015 Outstanding Youth Environmental Leader, and he continues to strive toward environmental leadership today. Having attended the Coastal Maine Bird Studies for Teens program in 2015, Alec loved Hog Island so much he wanted to return as a Junior Instructor.
Sherrie York - Instructor Arts & Birding; Coordinator of Artist-in-residence Program
Sherrie York is an accomplished artist with an international reputation for lyrical and expressive works on paper. Her fine art exhibitions primarily feature relief linocuts and she is currently expanding to include artist books based on her long practice of keeping illustrated journals and field sketchbooks. For the past ten years Sherrie has been the lead illustrator for Audubon Adventures, as well as writer and designer of the program's Natural Journaling for Everyone packet. She provides illustrations and teaches workshops for a wide variety of conservation organizations and has been an invited artist on international expeditions of the Artists for Nature Foundation. Her original relief prints, watercolor paintings, and more can be seen on her website.
All participants must agree to the COVID-19 Camp Guidelines - please read before registering.
NOTE: Audubon reserves the right to alter itineraries, instructors and particular arrangements, or to substitute similar itineraries or arrangements, at no penalty. If Audubon cancels a session, it will issue full refunds of all deposits or payments to the paid participants.
How you can help, right now
Instructors and Staff
We have some of the most brilliant ornithologists, authors, artists, and educators as part of our staff.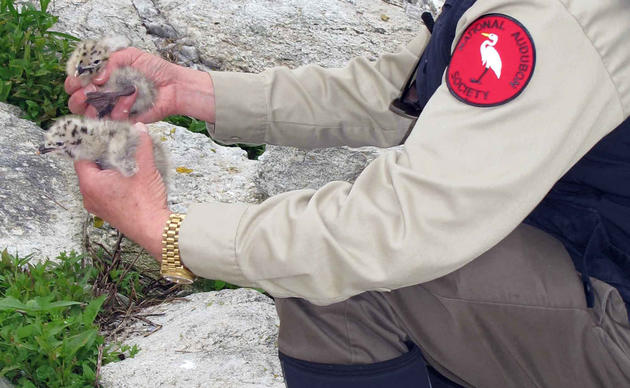 Camp Sessions
Learn more about our birding and nature camp sessions for adults, teens, and families.