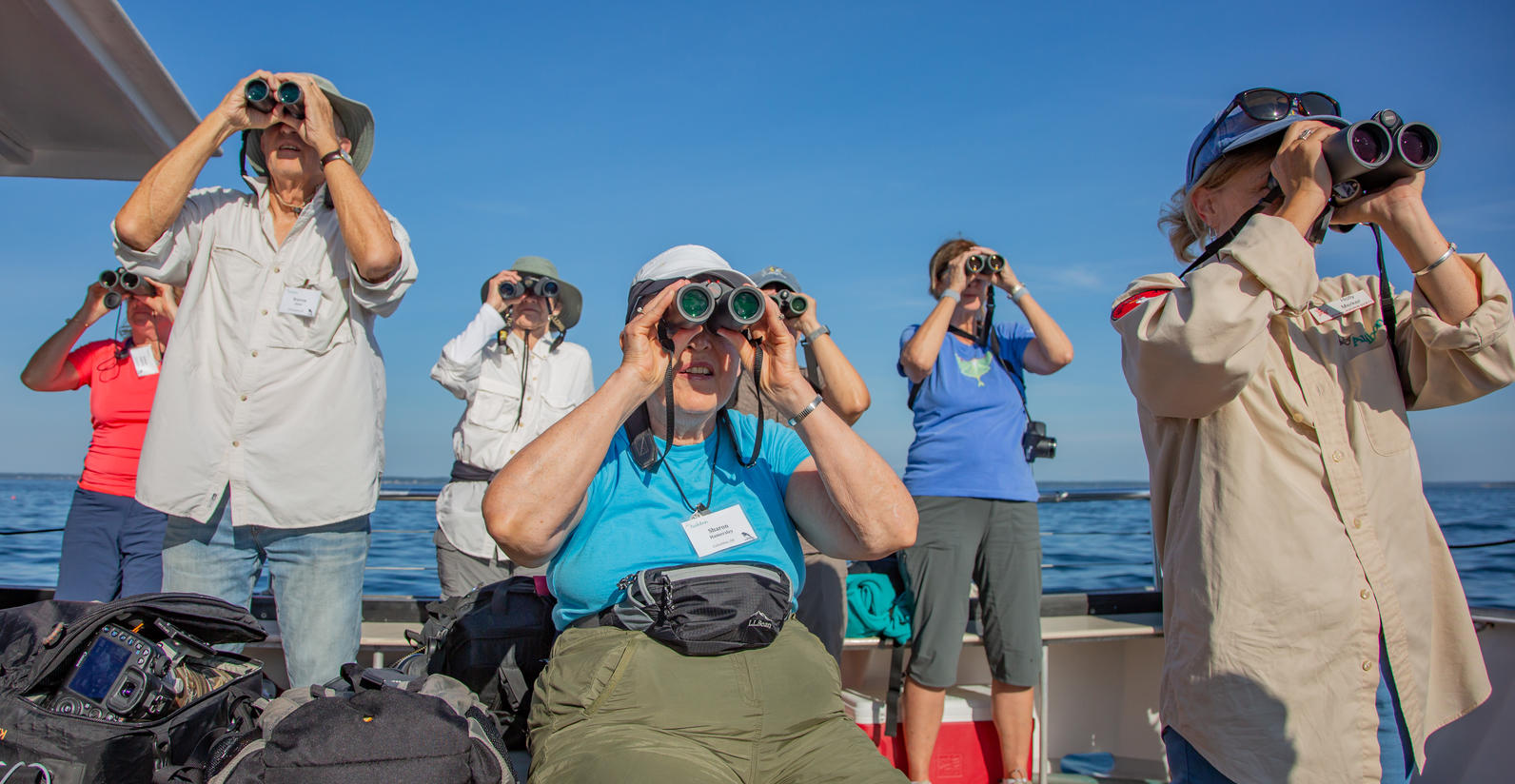 The work of Audubon's Seabird Institute is steeped in the magic of Hog Island Audubon Camp. Generations have found friendship, solace, and even healing here – something our weary world needs right now. The Hog Island team is working hard to safely reconnect you in-person with its inspiring natural beauty. We will be reopening camp in 2021 with modified programming and health protocols. We also continue to monitor the local pandemic conditions to ensure the safety of our campers, community, volunteers and staff.
2021 registration opened on Monday, March 8, at noon EST. Many sessions are full or will sell out quickly as we are honoring 2020 rollover participants.
Hog Island Day Trips: May 28-June 11, 2021
Birds of Maine Islands - A Service Learning Week: September 5-10, 2021

SOLD OUT
Field Ornithology: June 13-18, 2021: Waitlist
Arts & Birding - Sketching & Painting: June 20-25, 2021 Waitlist
Sharing Nature: An Educator's Week: July 11-16, 2021: Waitlist
Monhegan and Hog Island Birding for Teens: July 18-23, 2021: Waitlist
Family Camp I: August 8-13, 2021: Waitlist
Family Camp II: August 15-20, 2021: Waitlist
Fall Migration & Monhegan: September 12-17, 2021: Waitlist
CANCELLED for 2021
Costa Rica Teen Camp: July 30-August 4, 2021
Creating Bird-Friendly Habitats: August 23-26
All participants must agree to the COVID-19 Camp Guidelines - please read before registering.
NOTE: Audubon reserves the right to alter itineraries, instructors and particular arrangements, or to substitute similar itineraries or arrangements, at no penalty. If Audubon cancels a session, it will issue full refunds of all deposits or payments to the paid participants.