Programs
Teen Week in Costa Rica
Sponsored by Hog Island Audubon Camp and the American Birding Association!
Join us for a camp week in Costa Rica where we will explore the biology and conservation of neotropical species.
July 21-26, 2019​
Designed for ages 15-19 years old.
Registration open, click here to sign-up!
The first ever American Birding Association and Hog Island Audubon Camp joint session is heading to Costa Rica! The trip will include trips to Volcan National Parque, La Selva Biological Station, and a night program at Tirimbina Biological Station. Arenal Lodge and Selva Verde Lodge will serve as our base camps as we partake in evening lectures by local bird guides and biologists and night hikes into the tropical forest. Selva Verde is located 2 hours from San Jose and comprises 500 acres of rainforest. This trip is designed just like our Coastal Maine Bird Studies for Teens week on Hog Island, we will have day hikes and birding excursions and night lectures. An emphasis will be placed on research efforts, conservation and biology of neotropical bird species.
Selva Verde is home to more than 300 bird species and 120 mammal species. Some highlights of the biodiversity of this region include Great Green Macaws, Mantled Howler Monkeys, Keel-billed Toucans, Red-eyed Treefrogs, antbirds and many more.
Price of program: 10-13 participants is $2380; 14 or more participants are $2,170 which includes round-trip airfare from Miami to Costa Rica, all lodging, meals, and bird trips. Staff includes an Audubon staff that has her Wilderness First Responder with over 15 years of experience working with youth of all ages, a skilled birder from the American Birding Association and a local Costa Rican bird guide.
Audubon Chapters and Bird Clubs, please contact us by email if you are considering sponsoring a teen, we do have special incentives.
Trip Leaders:
Eva Matthews, Hog Island Program Manager & Instructor
TBD, ABA bird instructor
Read about the 2016 trip including photos and interviews of the teens.
Selva Verde Lodge Bird Checklist
Printable Teen Tropical Week Brochure
Instructors and Staff
We have some of the most brilliant ornithologists, authors, artists, and educators as part of our staff.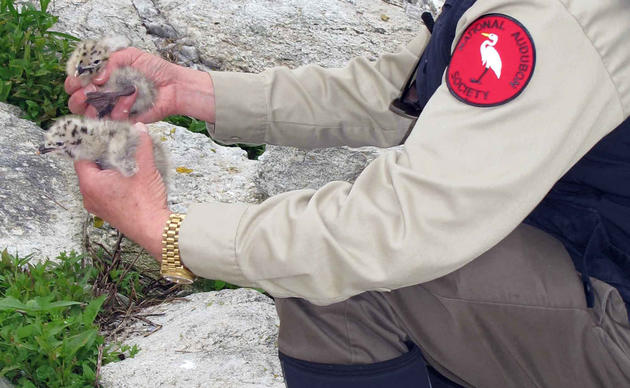 Camp Sessions
Learn more about our birding and nature camp sessions for adults, teens, and families.