Programs
Cancellation policy
Read more about cancellation and refund policy.
COVID-19 CANCELLATION
If Hog Island Audubon Camp should need to close our facilities we will issue a full refund for your registered camp session and work with you to make future plans.
**2020 JUNE and JULY SESSIONS ONLY: We are ammending the cancellation policy that you can be issued a full refund (minus half the deposit) if recieved in writing up to 30 days before the start of the program (valid only for May-July programs). For August and September sessions we have amended our policies to a 60 day cancellation.
We will have have a decision about the cancellation of camps by April 15, 2020.
Cancellations and Refunds
The program manager will issue a full refund (less $100 deposit) when a notice of cancellation is received in writing up to 90 days before the start of the program. Half of a full refund (less $100 deposit) will be issued for cancellation requests received in writing up to 30 days before the program. No refunds will be offered for cancellations within 29 days of the program start date. However, if a cancelling registrant finds a replacement participant to attend in his/her place, the cancelling participant's deposit and payment can be applied toward the replacement participant's fees.

For the Road Scholar registration and cancellation policies, see the schedule for cancellations and tranfers for the June and September programs.
Travel Insurance
We recommend purchasing travel insurance to avoid costs associated with a cancellation. Check with your own insurance carrier or consider a travel insurance specialist, such as Travelex Insurance Services (use Audubon's Location Number 32-6098) or an independent carrier. Road Scholar also offers optional trip insurance for their programs.
Audubon reserves the right to alter itineraries and particular arrangements, or to substitute similar itineraries or arrangements, at no penalty. If Audubon cancels a session, it will issue full refunds of all deposits or payments to the paid participants.
For more information contact the registrar:
Email: hogisland@audubon.org
(843) 340-8673 (October-May office)
(207) 529-5148 (Maine office)
Instructors and Staff
We have some of the most brilliant ornithologists, authors, artists, and educators as part of our staff.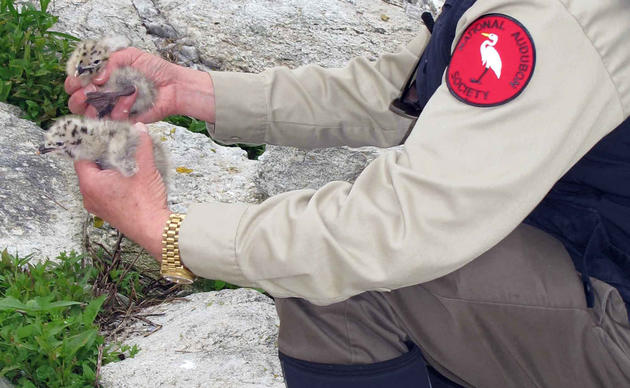 Camp Sessions
Learn more about our birding and nature camp sessions for adults, teens, and families.