Online Programs
Virtually transport your family to an island in Maine with daily camp activities!
Available for pre-order! Purchase in the online store.
COST: $125 for one box $240 for two
Join us daily with recorded videos that match each lesson. Bonus live videos in August, which will also be recorded for later viewing.

All activities are designed to be done with an adult. Target age of children is from 8 to 13 years old.
Join Hog Island Audubon Camp's Program Manager, Eva Matthews and the Family Camp Team in exploring the natural world of Maine. Your kit will include daily activities and a camp guide full of fun, facts and more. Camp activities are designed to share the Maine Coast's unique ecosystems through explorations your family can do with our camp instructors, right from your own home. You'll take a peek at Hog Island's Osprey nest, determine what "your" owl ate, test your nautical knot-tying skills, learn about the seldom seen seabird world with puffins, and explore your own backyard pollinators. We can't wait to see you online!
Daily activitiy lessons include 5 days of fun Maine-themed topics:
Owls Vs. Ospreys: Included in your box is an owl pellet dissection kit. You can follow the instructions or join us for a live tutorial. All tutorials will be recorded and shared afterwards. Also included in the box is a lesson activity guide all about owls and ospreys. Have you seen the live Osprey cam at Hog Island Audubon Camp? It streams live daily, check it out to watch our favorite raptor nest: Explore.org Osprey Nest at Hog Island
Knots and Nautical: Travel to the coast of Maine where the lobster boats are busy hauling traps and the lighthouses help guide you through the fog. For our online component you can tune in to learn how to tie some basic knots. Your camp box includes to different colored ropes to make learning easy. You will find some fun activities all about living on the Maine coast in today's activity guide.
Seabirds!: Next we will learn about our avian friends that live at sea. Included in the box is a Paint-your-own Decoy kit. Provided will be a paint-along activity to transform your decoy into a tern species fit for a research island! More activities about seabirds and researchers are included.
Pollinator Power: In this activity we will explore topics such as botany, insects, and birds as pollinators. A hand lens is provided to investigate further and participate in activities that include plants and bugs.
Puffin Palooza: We wrap up the Hog Island family camp with a day's worth of activities devoted to our favorite bird, the Atlantic Puffin. Your kit includes a puffin patch sewing activity.
ALSO INCLUDES:
Hog Island Audubon Camp sticker
Owl pellet kit, Paint your own Decoy Kit, Puffin Patch kit, Knot tying rope, and a hand lens for botany and insect study, crayons for coloring activities
5 Daily Activity guides
Supplemental Adult guide for download
Link to pre-recorded videos and live demostrations
15% off all future online store purchases
Discount if you purchase two kits!
COST: $140 for one box $260 for two
Shipping included!
Program Staff:
Eva Matthews Lark, Hog Island Program Manager, Camp Director: Mountains to Sea Birding for Teens; Costa Rica Teen Camp; Virtual Teen Camp
Eric Snyder, Facilities & Sanctuary Manager, Seabird Institute of National Audubon Society
Steve Mason, Entomologist and PhD candidate, Academy of Natural Sciences of Drexel University
Emily Lark, Waldorf Teacher, Shining Mountain Waldorf School
Susie Meadows, Manager, Project Puffin Visitor Center
Tiffany Huenefeldt, Managing Director, Seabird Institute
Instructors and Staff
We have some of the most brilliant ornithologists, authors, artists, and educators as part of our staff.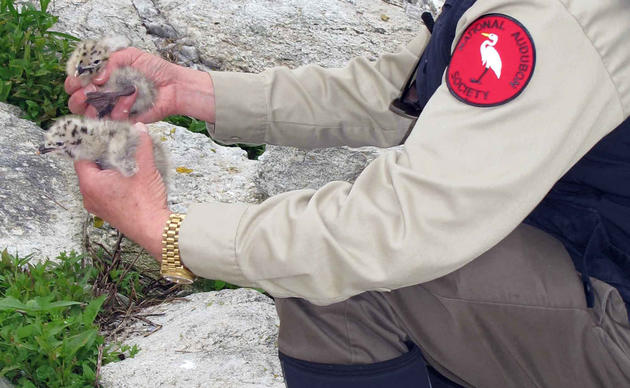 Camp Sessions
Learn more about our birding and nature camp sessions for adults, teens, and families.