About
The legacy of Hog Island
The environmental education movement in the United States has early roots at Hog Island.
Inspirational
Since 1936, residential sessions at Hog Island have been led by some of the most respected naturalists and environmental educators in the nation, inspiring scores of scientists, school and university educators, and conservation leaders:
Roger Tory Peterson

, inventor of the modern field guide, was among the first teachers at the camp in 1936, where his experiences helped him ignite popular bird watching in the United States.

Rachel Carson

, a great force behind the modern environmental movement, visited Hog Island in 1960 and mentioned it in her landmark book Silent Spring.

Dr. Stephen W. Kress

, a Hog Island ornithology instructor in the 1970's founded Project Puffin, the seabird restoration program that is recognized internationally for the pioneering work that brought puffins and terns back to their historic nesting islands on the Maine coast.

Kenn Kaufman

, international birding authority, author, and educator, was only nine years old when he read Peterson's account of time spent at Hog Island. Now Kaufman is one of the Camp's frequent instructors.
...and so many more have experienced and shared the island's magic!
Historic
Once home to the Abenaki people who fished its clam-rich waters, this mid-coast Maine island purchased in the late 1600s by European settlers was named, like many islands off the coast of New England, for the livestock that roamed its New World pastures. It remains "Hog Island" to this day.
The island's evolution beyond agriculture and timbering began in 1908 with a visit by Dr. David Todd and his wife, Mabel Loomis Todd. Concerned by haphazard logging and overgrazing in the region, Mrs. Todd negotiated with landowners to purchase and conserve much of Hog Island. The Todds built a bungalow within the island's forest, and Mabel's daughter Millicent spent many summer exploring its spruce-fir forests and abundant tidal pools.
Millicent Todd Bingham inherited the island upon the death of her mother in 1932. Determined to conserve it, she partnered with the National Audubon Society in 1935. John Hopkinson Baker, then Audubon's executive director, had been searching for a site of ornithological significance where Audubon could protect birds and launch the organization's first educational camp. Hog Island was an ideal match for his plan.
Unique
What began as the dream of a handful of individuals is today one of the nation's greatest environmental-education success stories.
Audubon's first Nature Study Camp for teachers and adult students was launched at Hog Island in 1936. The Camp's first director, the dynamic Carl W. Buchheister led the program to national attention for 21 years before becoming president of National Audubon.. His staff included such notables as Allan D. Cruickshank, a pioneering bird photographer, Donald Borror, a noted sound recordist from Ohio State University and Farida Wildey, a botanist from the American Museum of Natural History. Their teaching included an emphasis on the interdependence of living things. Their belief, highly unconventional for the time, was that they could help 'campers' develop a sustained interest in the natural world, and thereby lead them to support wildlife and natural-resource conservation. By focusing on teachers, their goal was to have a multiplying effect that would encourage widespread concern for a conservation ethic of wildlife and other natural resources.
Today, that thinking is the foundation of environmental education nationwide. Those who know the history of the environmental education movement recognize its origins at Audubon Camp in Maine on Hog Island.
Life Changing
Hog Island's profound beauty, ecological significance, and the lessons it offers about the natural world continue to inspire its visitors to become stewards of wildlife and wild lands. To experience what they describe repeatedly as "the magic of Hog Island," today's camp participants travel from across the country. Some call their time on the island "life changing."
Hog Island was operated by National Audubon until 2000 when Maine Audubon began operating the Camp. In 2010, Project Puffin, a department of National Audubon Society's Science Division assumed responsibility for the Camp, combining operations with its system of 13 seabird nesting sanctuaries. These are all part of a national system of Important Bird Areas. Surely, as in past decades, future visionary scientists and conservation leaders are among those who attend.
Staff are enthusiastic, caring experts who interpret the island's diverse habitats for all levels of learners, including teachers and conservation leaders. More than 20,000 teachers of grades K-12 have studied in Hog Island 's natural classroom since its earliest days, bringing what they've learned, including new ways of teaching science, to hundreds of thousands of students nationwide.
Read more about Hog Island
• Rescuing An Island—The struggle to preserve a piece of untouched wilderness off the coast of Maine as a wild life sanctuary and a nature camp dedicated to Conservation by Millicent Todd Bingham (Natural History, May 1937)
• Ornithology on Hog Island by Stephen W. Kress (April 1999)
• Ancient Times in the Hockomock Point Area: Archaeology at the Todd Site by David Sanger
• Birder At Large: Back to the Source - Birder's World article by Pete Dunne
Hog Island, a "Most Royal Spot" - Julie Dubrow
How you can help, right now
Instructors and Staff
We have some of the most brilliant ornithologists, authors, artists, and educators as part of our staff.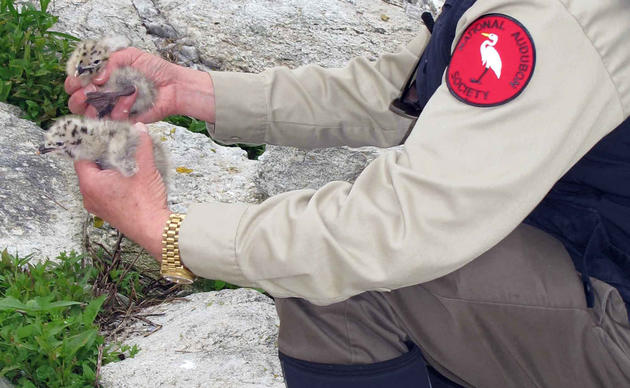 Camp Sessions
Learn more about our birding and nature camp sessions for adults, teens, and families.