About
Junior Instructor Alumni
Past and present Junior Instructors
Junior Instructor Applications
If you would like to one day be a fully fledged instructor on this page, or are considering a job in conservation, ornithology, bird guiding, or environmental education, then this position could be a perfect fit for you to gain valuable work experience and network with some of the premiere folks in ornithology and conservation. This paid, one-week experience includes all room & board while at Hog Island. Junior Instructor must be 18 years old, high school graduates, be up-to-date with their COVID vaccines, and have the ability to travel to Maine in order to be considered for the positions. Contact us at hogisland@audubon.org for more information.
Junior Instructor Alumni
The following is a list of the Junior Instructors that are past and present.
Kristen Johnson - 2023 Spring Monhegan
Kristen Johnson began birding from a stroller and was able to distinguish a Fish Crow from an American Crow by ear before the age of two. In elementary school she was helping release birds from banding operations; by middle school she was extracting birds from mist nets. She has banded passerines, saw-whet owls, and shorebirds and is an avid birder and photographer. In summer 2021, Kristen worked at Rachel Carson NWR in Wells, ME, monitoring Piping Plovers and Least Terns, in addition to monitoring and banding Saltmarsh and Nelson's Sparrows. Last summer, Kristen worked with Virginia Tech Shorebirds on Fire Island, NY, monitoring and banding Piping Plovers. While birding, Kristen enjoys resighting banded birds and learning where they were banded and how old they are. When not watching and photographing birds or other nature subjects, Kristen sings, plays violin, and rides horses. Kristen will be graduating from Mount Holyoke College as a biology and music double major this May. In 2017, Kristen attended Hog Island's Coastal Maine Bird Studies For Teens and loved the experience. She is looking forward to returning to Hog Island and sharing the joy of the outdoors with others
Teodelina Martelli - 2023 Field Ornithology/CMBS Two
Teodelina Martelli is a passionately interdisciplinary ornithologist who has loved birds since the age of three years old and is now studying them at Pomona College in California. Growing up homeschooled allowed her to devote time to the intersections of ornithology, music composition, illustration, and languages, and she is the 2018 ABA Young Birder of the Year. With research on the conservation of the California Condor, she has published in Aves Argentinas (belonging to the Argentine subdivision of BirdLife International) and presented for organizations including Western Field Ornithologists. Teaching is one of her major callings, with extensive experience lecturing and trip-leading for courses/camps, often self-organized or by invitation. She is particularly interested in researching the mechanics of migration, sexual selection, and the evolution of learning in birds. A CMBS alumnus of 2018, she is excited to return to this wonderful program and the island that first introduced her and so many others to Maine's natural beauty.
Patrick Maurice - 2023 Raptor Migration & Monhegan
Patrick Maurice is a birder and nature photographer from Atlanta, Georgia. Patrick graduated from the University of Georgia in the spring of 2021 with a bachelors degree in Wildlife Science. Patrick has been birding for as long as he can remember and carrying a camera with him for over a decade. While he is primarily a bird photographer, he also enjoys photographing nature and landscapes. Patrick also loves to travel and has a goal of visiting every continent—he's already been to four of them!
Patrick is currently pursuing his dream of being a bird guide with NatureScape Tours and also guides for birding festivals such as the Biggest Week, Georgia Birdfest, and the Georgia Ornithological Society. In his spare time, he enjoys playing and watching soccer.
Tyler McClain - 2022 Family Camp
Tyler McClain is from the small town of Sycamore, Ohio. Ever since he was 7 years old he has assisted with bird banding projects that have taken him all over the state of Ohio. After finishing high school he attended the University of Toledo where he earned his Bachelor's Degree in Environmental Studies. After graduation, he moved into the city of Cleveland where he now works as a part time Naturalist with Cleveland Metroparks. There he provides educational nature based programming to schools and the public. Tyler also works as a part-time substitute teacher for his local school district. In his spare time Tyler enjoys hunting, fishing, herpetology and wildlife photography. Birds have been a touchstone for his life and he cannot wait to share his passion this summer.
Jack Parlapiano - Junior Instructor

From a young age, Jack had always had a general appreciation for birds but never became addicted to birding until he joined his school's bird club in 6th grade. Eight years later, he can be found wandering the underbirded counties of his home state of New Mexico looking for rarities, finding new birding hotspots, and trying to learn everything there is about migration. Alongside his birding, Jack absorbs himself into the world of photography. He believes that when birding, the camera is just as important as the binoculars. It timelessly captures a moment that can be applied to learning, sharing, and recollection. A byproduct from this mindset has allowed Jack's photography to be published in multiple journals, magazines, and websites, including AOS, US Army Corps of Engineers, and eBird. When not in the field, Jack attends the University of New Mexico where he pursues a degree in Biology with an emphasis in chemistry and environmental science and volunteers in the Museum of Southwestern Biology. He hopes to utilize his knowledge of southwestern species, habitats, and distributions to conserve important areas for all wildlife. Jack attended Camp Costa Rica 2019 and is extremely eager to join the crew up north. You can follow him on Instagram @nm_birder and see where he's been birding lately at https://ebird.org/profile/Njk3MTA0.
Isabel Rasmussen - 2023 Fall Migration & Monhegan
Isabel Rasmussen is a recently graduated college student from Massachusetts with a degree in environmental science and biology. Her entire life, she has always loved being outdoors, be it hiking, kayaking, birding, or helping salamanders cross the road. She has a particular interest in birds and plants, always eager to learn from and teach those around her, and is passionate about native plant gardening. Isabel works over the summer as a tech in environmental consulting, assisting with bird, bat, and plant surveys all over the country. She visited Hog Island once in 2018 as a camper, and is very excited for the chance to return and contribute to such an amazing place.
Minsoss Sapiel-Bobadilla - 2023 Puffin Islands/CMBS One
Minsoss Sapiel-Bobadilla is a young two spirit indigenous person of the Passamaquoddy and Penobscot tribes in Maine. Minsoss grew up on and off the Passamaquoddy and Penobscot reservations located on the easternmost coast of the US. Growing up they spent every summer playing on the shore of the Passamaquoddy Bay. As an indigenous person they always had a strong connection to nature and decided to study outdoor recreation at Washington Community College in Calais Maine in 2019. From there they spent a year on Catalina Island in California as a ropes course facilitator. Now they spend most of their freetime as an artist, making traditional artwork such as regalia, basket weaving and beading. Minsoss does environmental activism as a speaker and an artist. They do their activism through art focusing on decolonization movements.
Isaiah Scott - 2022 Puffin Islands/CMBS One
Isaiah Emmanuel Scott, born and raised in Savannah, Georgia, is an avid birder, natural history illustrator, outdoor brand ambassador, and social media influencer. He is a first year student attending Cornell university, majoring in Environment and Sustainability, with a focus on ornithology. He led bird watching hikes known as Ike's Birding Hikes, an Avitourism brand with a goal of connecting people with nature and increasing diversity in birdwatching. He also received the Eckleberry Fellowship for 2021, which endows nature artists with the goal of enhancing the impact of their work. His plan is to illustrate and create a book that depicts the relationship of birds and African cultures in continental Africa, as well as the diaspora. Isaiah was a camper of Hog Island Audubon Camp in the summer of 2019 and is excited to return as a Jr. Instructor. You can follow him on Instagram @ikesbirdinghikes and his Art account @theisaiahescott.
Katelyn Shelton - 2022 Field Ornithology/CMBS Two
Katelyn has been and continues to be a passionate birder ever since meeting her spark bird, the American Woodcock, in 2016. Soon after that magical moment, she spent her next 5 years participating in a club named the Ohio Young Birders Club, where she sharpened her ID skills, gave presentations, and wrote articles. Through the club and with some help from the Ohio Bluebird Society, she even set up her own Bluebird Trail in 2018, which she still monitors today. Katelyn is currently a college freshman with a major in Zoo and Conservation Science at Otterbein University in Ohio, fueling her passion for birds, wildlife rehabilitation, and field ornithology. To share and spread her love for our feathered friends, she took it upon herself to create Otterbein's first-ever birding club, Birderbein, which is the university's leading force in bird focused education, research, and plain old enjoyment. And now, she is being called back to her home-away-from-home on Hog Island where she can strive to become the best person she can be; all thanks to the birds!
Helena Souffrant - 2022 Family Camp
Helena first became interested in birds around the age of eleven. She began her Hog Island journey as a Coastal Maine Bird Studies for Teens camper. Since then, she has been an active member on the Ohio Young Birders Club, attended bird camps all across the country, been a speaker at the Biggest Week in American Birding, been a coordinating member of the Young Birders Network, and has participated in many conversation initiatives both in her home city of Cleveland and other parts of the country. Helena is currently a student at Bowdoin College (just an hour away from Hog Island!) where she plans to double major in Environmental Studies and Africana Studies. In addition to conversation, Helena is also passionate about environmental and social justice. There are many parallels between the environmental justice movement and the social justice movement that cannot be overlooked. She is a firm believer that environmental and social issues cannot be properly addressed without acknowledging the other. In addition to birding, Helena also enjoys music. She plays the mountain dulcimer and the hammered dulcimer, two instruments as random as they are unique. Helena looks forward to sharing her instruments, as well as her love for writing and other hobbies with the visitors of the island. Helena's favorite birds are the great horned owl and the secretary bird.
Santi Tabares-Erices - 2023 Family Camp

Santi first came to Hog Island as a teen camper on a scholarship from Boulder County Audubon Society. Santi currently is a student at Cornell University and sits on the Birding Club leadership team. He is a passionate birder and wonderful educator. His enthusiasm and willingness to chip in shows immediately.
Oscar Wilhelmy - 2023 Birds of Maine Islands
Oscar Wilhelmy discovered his love for birds when a Yellow-throated Warbler caught his eye at age 14. He found a home in the Ohio Young Birders Club — a bright light in a lonely childhood. He spent his late teens driving across the country in search of rare birds, and completed his goal of 700 species in the lower 48 at age 18. Ultimately, this journey taught him that birding is not about competition, but community and a shared passion. A passion that tethered him back to life in times of darkness. He moved to the mountains to find himself in 2020, and founded the University of Montana Birding Club. Oscar also loves to ski, bike, and bake.
How you can help, right now
Instructors and Staff
We have some of the most brilliant ornithologists, authors, artists, and educators as part of our staff.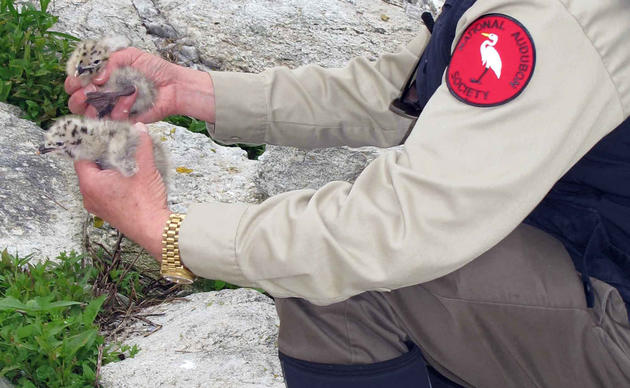 Camp Sessions
Learn more about our birding and nature camp sessions for adults, teens, and families.