Programs
Recent Instructors and Guest Speakers
We pull from this talented pool of instructors whenever their schedules permit.  
They may not be able to participate every year, but we are proud to have each of these talented instructors and speakers at Hog Island whenever their schedule permits. For current instructors, please click here:
Karen Acton - Family Camp Session One and Family Camp Session Two
Karen Acton is a native Jersey Girl who considers herself blessed to have grown up in the Pine Barrens. She treasures her memories of running on sandy paths lined with pine trees and laurel bushes, collecting every possible rock, cone or berry she could fit in her worn-out pockets, even salamanders, later to be found by her mother when she did the laundry. Karen has been teaching high school art for twenty-three years. She makes it a priority for her students to study natural forms and encourages them to be aware of nature when they step into the outdoors. Karen is looking forward to being a part of Hog Island Audubon Camp.
Artist, author, and editor Jonathan Alderfer is National Geographic's resident birding expert. He has worked as a freelance artist and illustrator since studying art at Cooper Union in New York City, and began painting birds in the 1980s. Jonathan's illustrations have appeared in dozens of birding books and magazines, and his fine art bird paintings and woodblock prints have been exhibited in numerous galleries and museums in North America. He has authored, edited, or illustrated over twenty books for the National Geographic Society, including Field Guide to the Birds of North America, Birding Essentials, Backyard Guide to the Birds of North America, Kids Bird Guide of North America and most recently the 2nd edition of Complete Birds of North America. Jonathan is an avid birder and passionate about teaching how to draw birds to all ages and skill levels. His other interests include art history, fly-fishing, gardening, and foraging for wild foods. Jonathan lives, paints, and watches birds in Washington, D.C., but is planning to become a year-round Maine resident in the near future. See his work at http://www.jonathanalderfer.com.
Tom Auer - Breaking Into Birding
Tom Auer has been birding for over almost 20 years, since his spark was lit as a teenager while on a winter birding trip in Michigan's Upper Peninsula with his parents. Since then, he's pursued birds as a passion and Geographic Information Science as a career, now blending the two as a GIS Developer for the eBird Team at the Cornell Lab of Ornithology. Previously, Tom worked as a Conservation Data Specialist as part of the National Audubon Society Science Division and, during this time, visited and fell for the beauty of Hog Island. Tom's birding exploits include working on the Michigan Breeding Bird Atlas, surveying migrants along the Colorado River, counting waterbirds at Whitefish Point, banding passerines in Massachusetts, and surveying seabirds on the Atlantic Ocean. He's always eBirding and has been an eBird Hotspot Editor for many states.
Margaret Barker - Creating Bird-friendly Habitats
Margaret A. Barker, a Maryland-based writer and educator, grew up watching feeder birds at home in East Tennessee. She covered environmental stories during a broadcast journalism career in the southeast, including WGST, Atlanta. Free time was spent birding. A session at Hog Island Audubon Camp in the mid-1980s spurred a career change, leading to an M.S. environmental education degree via the Audubon Expedition Institute and an internship with Audubon's Washington, D.C. office. She managed the Cornell Laboratory of Ornithology's Project FeederWatch and later the Kids Growing Food school garden program for Cornell's Department of Education. She writes for newspapers and magazines, and is co-author of The FeederWatcher's Guide to Bird Feeding (HarperCollins, 2000), the Audubon Birdhouse Book (Voyageur Press, 2013) and Feeding Wild Birds in America (Texas A&M University Press, 2015).
Brooke Bateman - Hands-on Bird Science
Brooke Bateman is the Director of Climate Watch in the Science Division at the National Audubon Society, and received her PhD in Zoology and Tropical Ecology at James Cook University in Australia in 2010. Brooke conducted postdoctoral research with James Cook University, The University of Tasmania, and CSIRO in Australia and later, as a postdoctoral associate and assistant scientist on a NASA funded project with the University of Wisconsin-Madison. Brooke's research focuses on spatial ecology and species distribution modeling, with emphasis on the effect that extreme weather events and climate change have on biodiversity. Since 2010, Brooke has led or contributed to 22 peer-reviewed publications and works closely with on-the-ground practitioners and stakeholders to link research to on-the-ground conservation and management actions. As the director of Climate Watch, Brooke works with community volunteers to better understand how North American birds are being affected by climate change. In addition, Brooke collaborates with scientists from universities, government agencies and within the National Audubon Society's science team to develop research focused on climate, citizen science, and conservation of birds
Cleo Bell - Head Chef 2015-2017; 2021
Cleo was born and raised in Washington, DC. She attended McGill University in Montreal and has a BA in Cultural Anthropology. After graduating, she moved back to DC and began working at local restaurants, such as Again, a British Isles-inspired gastro-pub and Komi, a high-end Mediterranean restaurant. She has spent 3 summers as the Head Chef for the Hog Island National Audubon Society summer camp in Maine from 2015-2017, working with local farms to bring fresh food to the Island and to happy campers. Recently Cleo has had the opportunity to cook and teach at Boston Public Market, with the whole Market to source from and the whole of Boston to serve.
At first glance, it might seem a strange road from cultural anthropology to cooking, but food and cooking are integral to the expression and transference of culture. As they say: culture begins at the table. By concentrating on serving local, sustainable foods, Cleo hopes to elevate the experience of the diner and to make a positive impact on the local food community.
Seth has amassed nearly 30 years of experience in conservation science and environmental education leadership. He has guided Road Scholar birding trips in Maine, directed Hog Island Audubon Camp (1999-2008), worked as an island supervisor for Project Puffin, served as Education Director of the Audubon Expedition Institute and as Assistant Curator of Hawk Mountain Sanctuary in Pennsylvania. He is now the director of the Schoodic Bird Ecology Lab, a collaborative field station focused on bird migration, phenology studies, and public participation in scientific research at Acadia National Park. His hands-on work includes raptor and songbird migration research, hawk watching, tern restoration efforts, bird flight altitude and wind energy studies, telemetry of wintering bald eagles, catching migratory peregrine falcons at Assateague Island National Seashore, next box monitoring projects with American kestrel, eastern screech owl, and eastern bluebird, and, ecotourism scouting trips to Peru and Mexico. Seth has held appointments as a board member of the Mid-coast Maine Audubon Chapter, and is currently the Christmas Bird Count Compiler for North Penobscot Bay, Ma
Rob's passion in the natural world has always been birds of prey. He was an avid falconer when he was in graduate school. His Ph.D. research addressed the importance of competition in the ecological structure of raptor communities and got him out to the high plains of Montana for two springs. From 1995 to 2011, Rob taught Ornithology and Ecology in the Biology Department of UNC-Charlotte. Previously (1978-1988), Rob was the original field director of the Biological Dynamics of Forest Fragments Project in Manaus, Brazil. While running the project for 8 years, he and his students collected data from over 50,000 mist-net captures of understory birds in continuous and fragmented rainforest habitat. Rob and his graduate students carried out a 10-year study of the flourishing Barred Owl populations around Charlotte, NC. He now focuses his research on the ecology and migration of Ospreys in eastern North America. He has deployed satellite or cell-tower transmitters on 45 juvenile and 34 adult Ospreys and spends most of his time watching his flock of Ospreys (24 birds started south in the fall of 2013) move back and forth between North and South America. In 2011 he moved from Charlotte to Wynnewood, PA, where he is now a research associate of the Academy of Natural Sciences of Drexel University.
Andy Brand - Creating Bird-Friendly Habitats
Andy Brand is the Plant Curator at Coastal Maine Botanical Gardens. Prior to joining the staff in 2018, he was the nursery manager at Broken Arrow Nursery for over 20 years, where he and his colleagues specialized in growing rare and unusual plants. Andy is an avid naturalist and has focused on the interaction of the insects and native plants of New England. He is a cofounder and past President of the Connecticut Butterfly Association and is also past President of the Connecticut Nursery and Landscape Association. He speaks to groups throughout the Northeast on a range of topics including native plants, new and unusual ornamentals, butterfly gardening, and butterflies of Connecticut and their life histories.
Courtney Brennan - Hands-on Bird Science
Courtney Brennan is a Cleveland native and graduated from Cleveland State University with a Master's degree in Environmental Science with research focused on birdsong variation. Her work at the Cleveland Museum of Natural History began as avian specimen preparator before being promoted to Collections Manager for the Ornithology Department. As Collections Manager Courtney assists in the curation, care, and maintenance of the museum's 36,000 avian study skins, 4,000 eggs and nests, and its 1,500 osteological specimens. She also coordinates weekly volunteer specimen preparation sessions, which adds approximately 500 new specimens to the Ornithology collection annually. When not at the museum, Courtney enjoys traveling, birding, live music, and hiking with her two dogs Oliver and Ozzie.
David Brinker - Raptor Migration & Monhegan Island
Dave Brinker works on biodiversity conservation for the Maryland Department of Natural Resources, where he is now a regional ecologist with the Natural Heritage Program. His hands-on involvement with raptors goes back to his undergraduate years at the University of Wisconsin-Green Bay where, in 1977, he obtained his B.S in ecosystems analysis. He now specializes in monitoring and conservation efforts for Maryland's colonial nesting waterbirds, marsh birds and raptors, as well as additional interests in freshwater mussels, tiger beetles and dragonflies. Dave co-leads a seminar on bird banding at the Eagle Hill Institute during late summer, and has authored and coauthored a variety of peer-reviewed papers on topics including red-tailed kawk and northern saw-whet owl migration, goshawk population change, and colonial nesting waterbird trends.
Dave's interest in saw-whet owls led to him founding the collaborative banding effort Project Owlnet in 1994 (www.projectowlnet.org) that now spans the continent. During spring his passion for raptors turns to studying northern goshawks in the central Appalachian Mountains of West Virginia, Maryland and Pennsylvania. Dave has used traditional radio telemetry, GSM and satellite telemetry to study the movements of black skimmers, northern goshawks, northern saw-whet and snowy owls. He co-founded and is a principal in Project SNOWstorm (www.projectsnowstorm.org). Dave is a principal in the Northeast Motus Collaboration, which is working to expand the inland footprint of the Motus array that tracks small migrating organisms using RF telemetry.
"11 years old and willing to help" is how Olivia described herself to the Audubon Society when she contacted them about the tragedy in the Gulf. Aspiring ornithologist, artist, and saxophone player, Olivia wept when she heard about the oil spill in the Gulf Coast, a place where she spent many vacations with her cousins and grandparents who live in Louisiana and Alabama. Knowing birds were going to suffer, she had to take action. Inspired by her hero James Audubon, Olivia wrote to the Audubon Society about her fundraising idea, using her talent as an artist to give bird drawings to those who donated to wildlife recovery efforts. Olivia drew and donated 500 original drawings and thousands of limited edition prints throughout the summer of 2010.
David Brown works worldwide as a producer, videographer, photographer and lecturer specializing in marine wildlife and issues. He holds degrees from Cornell University and the Brooks Institute of Photography. His work has aired on NBC, CBS, ABC, CNN, the Discovery Channel and National Geographic television. His award-winning photography has appeared in numerous exhibits and publications, including imagery for the Smithsonian's Ocean Planet and Ocean Hall, and the American Museum of Natural History's Water display. He has authored a variety of articles, two children's books, and was as a consultant for National Geographic's "The World's Wild Shores." As a member of the Cousteau team, David participated in filming expeditions with the vessels Calypso and Alcyone for seven years, exploring above and below water environments from Papua New Guinea to Alaska. He also represented the Cousteau Society lecturing on ocean subjects to universities, trade associations and aboard cruise vessels around the world. From 2002-2007,David worked for the Cornell Lab of Ornithology's Macaulay Library, capturing high definition footage of a wide range of birds. http://www.nytimes.com/2013/05/07/science/blaschka-glass-menagerie-inspires-marine-expedition.html?ref=science
Kurt Budliger is a full-time professional photographer specializing in landscape, outdoor lifestyle and fly-fishing photography. He is a frequent contributor to Vermont Life Magazine and Eastern Fly Fishing and works with a variety of other editorial, commercial, and conservation non-profit clients throughout the year. His fine art prints of the Vermont and New England landscape can be found in many private collections around the country. Kurt teaches several digital photography classes at Vermont State Colleges and is the founder and lead instructor at Green Mountain Photographic Workshops. Kurt's commitment to conservation and education has guided his career since the beginning. Prior to becoming a professional photographer Kurt received a BS from Colorado State University in Natural Resources with a concentration in Interpretation and later a MS in Teaching from Plattsburgh State. He spent many years working as an environmental educator and most recently middle school science teacher in central Vermont. Kurt Budliger Photography is a proud member and supported of 1% for the Planet. When he's not out photographing, teaching, hiking, biking or fly-fishing he can be found spending time with his wife and two small children in central Vermont. To see more of Kurt's work please visit www.kurtbudliger.com
Mike Burger is the Director of Conservation & Science for Audubon's New York State program and helps coordinate Audubon's Atlantic Flyway to increase collaboration and conservation success across the Audubon network in eastern states and into Central and South America. He earned a doctoral degree in Natural Resources and Environment from the University of Michigan and has co-authored several publications on wildlife management and conservation, including Important Bird Areas of New York and a landowners' guide to forest management. Mike's department administers several of Audubon's conservation program, including the Important Bird Areas, forest stewardship, Long Island Bird Conservation, grassland, and private lands programs. Currently he is studying migrating birds that pass through the Great Lakes Basin.
Lynne Cherry is an author, illustrator, filmmaker and environmental lecturer. She has written and illustrated over thirty award-winning books for children inspired by her own deep reverence for the natural world. Her best-selling books, The Greak Kapok Tree and A River Ran Wild, teach children a respect for the earth, and have sold over a million copies that have been translated into many languages. Lynne is also the producer and director of seven short movies, including Young Voices on Climate Change, which tells the stories of young people who have reduced the carbon footprint of their homes, schools, communities and states. Lynne's movies have been screened at museums and conferences including The American Museum of Natural History, the Environmental Conference of the American Bar Association, and The Association of Science and Technology Museums. Lynne earned an art degree at Tyler School of Art and an MS in History at Yale University. She was a recipient of the Metcalf Fellowship and has received science writing fellowships from the Marine Biological Lab and the Woods Hole Oceanographic Institution. How We Know What We Know about Our Changing Climate, co-authored with photojournalist Gary Braasch, won the AAAS/ Subaru Award. Lynne lectures widely—and passionately--about how children can make a difference.
Benjamin Clock - Arts & Birding
Richard Crossley - Spring Migration & Monhegan; Raptor Rapture Online Speaker

Richard Crossley is an internationally acclaimed birder, photographer and award-winning author of 'The Crossley ID Guide' series. Crazy, wildly passionate, and driven are just a few of the words used to describe his love of birding and nature. Born in Yorkshire, Richard first visited the USA as a 21 year old. He quickly fell in love with Cape May and its incredible bird migrations, and moved there for good shortly afterwards. After 20 years of hiding in the business world and raising his family (with wife Debra, Sophie, Sam, and a dog – all blondes,) Richard co-authored The Shorebird Guide. He quickly became obsessed with the newfound opportunities provided by digital technology and book design: The Crossley ID Guide series was created. These are books for anyone who loves nature. The recent self-published The Crossley ID Guide: Waterfowl pushes the boundaries further by using different marketing concepts and attempts to get all outdoor conservation groups to see each other as one.
Richard also co-founded of the global birding initiative Pledge to Fledge (www.pledgetofledge.org,) Race4Birds (www.race4birds.org,) and The Cape May Young Birders Club. He has contributed to most major birding publications, is frequently heard on radio, and is a highly sought-after public speaker. He served on the board of directors at Hawk Mountain Sanctuary. He firmly believes that the time is right to popularize birding in the USA and other parts of the world.
Fred Dietrich

Fred Dietrich of Tallahassee, Florida, is a licensed hummingbird bander who has studied wintering hummingbirds in Florida and Georgia since 2009. He has banded migrant songbirds in Alabama for the past 13 years, and is the hummingbird bander trainer for the Southeast, conducting training sessions each summer in West Virginia. One of his most notable accomplishments was banding a rufous hummingbird in Florida that was recaptured five months and 3,523 miles later in Alaska.
Marta del Campo - Educator's Week
Marta del Campo is a Bilingual Outreach Specialist at the Cornell Lab of Ornithology. She was born and raised in Chile, South America. Marta loves nature and engaging new audiences to appreciate and care about the natural world they live in, even if they live in the city! She joined the Cornell Lab of Ornithology in 2011 and has put her energy and passion into reaching, engaging, and supporting Spanish speaking and under-served communities in citizen science and birding. She works with communities in the United States as well as communities in Latin America and the Caribbean Islands. Marta develops educational materials, webinars and other educational resources tailored to diverse communities. She also facilitates educational workshops for educators, community leaders, and youth. Marta earned a B.A. at Cornell University with a double major in Biology and Spanish/Latin American Literature because both subjects were her passions. She also loves insects and their fascinating behaviors and interactions with other living organisms. The reason she earned a Ph.D. in Entomology at Cornell University, too.

Adam DiNouvo - Fall Seabird Conservation & Biology Instructor
Adam DiNuovo has been working with shorebirds and seabirds on the East and West Coasts and Gulf of Mexico for fifteen years. He is currently a biologist for Audubon Florida and is the Collier Shorebird Monitoring and Stewardship Program Manager. Prior to his work in Florida he was a Research Coordinator for the Institute for Conservation Research at the San Diego Zoo and served as Assistant Sanctuary Manager for Project Puffin for three years. This will be Adam's fourth fall as an instructor on Hog Island.
Jane Dolliver - Birds of Maine Islands: A Service Week
Jane Dolliver is a Program Assistant at the College of the Environment, University of Washington. She is an avid naturalist and budding scientist whose work has taken her to both Alaska's Arctic Circle, the Juan Fernandez Islands in Chile, and a good smattering of coastline in between. Jane has studied seabirds for over 15 years as an undergraduate at the University of Washington, as a Research Coordinator for the COASST program, and as a graduate student at Oregon State University. Her research interests include colony and sub-colony colonization and persistence, seabird prey composition, technological approaches to assess populations (satellite imagery, infrared cameras). Jane is active in the Pacific Seabird Group leadership where she has worked to pass several initiatives aimed at improving financial support, mentorship, and inclusivity for students and early career scientists.
Jennie Duberstein -Joy of Birding Instructor and 2020 Virtual Teen Birding Camp Guest Speaker​
Jennie Duberstein is a wildlife biologist and conservation social scientist, working with people to build international partnerships for bird and habitat conservation. She coordinates the Sonoran Joint Venture, a program of the U.S. Fish and Wildlife Service that brings together public and private partners from both sides of the border to conserve the unique birds and habitats of the southwestern United States and northwest Mexico. Jennie has developed community-based conservation projects, developed and taught courses and workshops on bird identification, ecotourism, and bird monitoring, and studied species including Double-crested Cormorant and wading birds in Sonora and Yellow-billed Cuckoos in Arizona. She has worked with young birders for the past twenty years, directing field courses, summer camps, and conferences, and generally helping to connect young birders with opportunities and each other. You can find her this summer directing the American Birding Association's Camp Colorado in Estes Park.
Pete Dunne is Director of the Cape May Bird Observatory, Vice President of the New Jersey Audubon Society Natural History Information and founder of the World Series of Birding. Pete is a well known author and co-author of numerous books about birds and birding including Hawks in Flight , Pete Dunne on Birding , Pete Dunne's Essential Field Guide Companion and The Art of Pishing . He is a regular columnist in a number of birding publications such as American Birds, Birding , Living Bird, Birder's World and WildBird . Best known for his skills as a hawk watcher, he is equally fascinated by shorebirds and songbirds. Pete has been leading workshops and tours for nearly 30 years and he delights in sharing with others his knowledge and passion for birds.
Richard is a retired college biology professor with a 30-year academic career at Westbrook College (Portland, ME) and the University of New England (Biddeford, ME). Rich earned his Ph.D. in zoology from the University of Maine, and for over 40 years his research has focused on the biodiversity and taxonomy of Antarctic fishes. He has described over a dozen new species of these fishes and continues to participate in international research trips to collect fishes and invertebrates from sub-Antarctic habitats. Rich led field trips for the Maine Audubon Society for many years and taught bird courses for Elderhostel, College of the Atlantic, Institute for Field Ornithology, and at the Audubon Camp on Hog Island. In retirement, Rich enjoys travelling the world in pursuit of birds and living on an 80-acre wildlife sanctuary in northwestern Pennsylvania, where he monitors the birdlife and continues his lifelong passions of natural history art and photography.
Ken Elkins - Family Camp

Ken's interest in birds started when he was 10 years old, while watching the birds at his grandmother's feeders in Vermont, and he has been obsessed ever since. After earning a degree in 1998 in Environmental Biology and Interpretation from SUNY College of Environmental Science and Forestry, he started his career in conservation education at Westmoor Park in West Hartford, CT and quickly moved onto Connecticut Audubon Society. There, he taught at all 5 of their Audubon Centers and became their Director of Education. He led many EcoTravel trips and organized their World Series of Birding team for 8 years. In 2008, Ken moved onto National Audubon, where he's the Community Conservation Manager based at the Audubon Center at Bent of the River in Southbury. As a 2011 TogetherGreen Fellow, Ken co-developed the nationally recognized Bird Tales program and training materials with dementia care specialist Randy Griffin. He has trained over 100 dementia care staff and volunteers to implement the Bird Tales program 10 states, Canada, and Great Britain. He shares his passion and knowledge for birds, native plants, and natural history folklore with groups throughout the Northeast. Ken is past-President of the Connecticut Ornithological Association. He has served as the Christmas Bird Count compiler for the Woodbury-Roxbury CBC since 2012 and is a Regional Coordinator for the 2018-2020 Connecticut Bird Atlas project. Ken lives in Shelton, CT with his wife, Steffanie, daughter Ayla, and 2 dogs, Ollivander and Poppy.
Lang Elliott's numerous audio compact discs and books featuring the sounds of nature have been purchased and enjoyed by at least a quarter million people. Lang authored, mastered, and provided most of the field recordings for the well-known Stokes Field Guide to Bird Songs, Eastern Region and provided field recordings and photographs for books accompanied by audio compact dics, including Common Birds and Their Songs, Music of the Birds: A Celebration of Bird Song, The Songs of Wild Birds, The Songs of Insects and, most recently, The Frogs and Toads of North America. In addition to his own productions, Lang recently organized a world-class collection of bird song and call recordings made by himself and several partner-recordists. These recordings are featured on his new BirdTunes iPhone application, the Sibley Guide to Birds iPhone app, the AudubonGuides.com website and iPhone app, and in the new Smithsonian Field Guide to the Birds. Lang is also the inventor of the SongFinder, a listening device aimed at bird enthusiasts who are unable to hear high-pitched bird songs (it works by lowering the frequency of high-pitched songs into a range where the user has normal or near-normal hearing). Over the last two years, Lang has jumped headlong into digital cinematography. A wealth of his high definition footage of singing birds, frogs and insects is featured on his web site musicofnature.org.
Laura is an award-winning author, conservationist, and educator. While serving as science editor at the Cornell Lab of Ornithology, she wrote The Bird Watching Answer Book and some of the content and species accounts for the Lab's All About Birds website. Since 1986, she's been producing the country's longest-running radio program about birds, "For the Birds," which airs on community and public stations from Oregon to New York and is podcast on iTunes. This unpaid labor of love allows Laura to share her passion for birds far and wide. She is a contributing editor at BirdWatching magazine and serves as the American Robin Expert for the popular Journey North educational website. She was a winner in the American Ornithologists' Union's bird-calling contest, in the repertoire category, for her owl calls. In 2014 Laura became the first woman to receive the American Birding Association's Roger Tory Peterson Award.
Annette Fayet - Puffin Islands
Is a seabird scientist, Junior Research Fellow at the University of Oxford (UK), and National Geographic Explorer. She grew up in France where she studied engineering before deciding to focus on biology and to join the University of Oxford, where she obtained master and Ph.D. degrees. Her research focuses on the ecology and behaviour of seabirds, and investigates the life of seabirds at sea, for example, where they go on migration or on foraging trips. To accomplish that, she combines field research using state-of-the-art miniature tracking loggers with advanced analytical techniques (e.g. machine learning) to estimate the birds' behaviour from these large amounts of data. She mainly works on UK breeding seabirds (particularly the Atlantic puffin) but she currently is developing projects on other species breeding in the Indian and Pacific Ocean. The findings of her research also have conservation implications, and she collaborates with other researchers and NGOs to help inform conservation decisions such as the design of Marine Protected Areas.
​In summer 2018 her research took her to remote islands in Wales, Norway and Iceland to study puffins, where she used micro-GPS trackers to follow the birds' feeding trips, to learn more about puffins feeding habits and ultimately to try and understand why the large populations in Norway and Iceland are declining so dramatically. You can read more about her trip to Iceland in the New York Times.
Jennifer Fee is the Manager of K-12 Programs at the Cornell Lab of Ornithology where she has worked since 2004. Her primary responsibility is leading the BirdSleuth program, a suite of curricula that brings the Lab's citizen science programs to young people. While BirdSleuth was conceived as a curriculum for middle school classrooms, it has recently expanded into homeschools, camps, after-school programs, and is now being translated for use in Latin America. In addition, she shares the BirdSleuth curriculum and citizen science with teachers through online and in-person professional development workshops. Prior to joining the Lab, Jennifer worked at the Missouri Botanical Garden administering the "Partners for Growing Discovery Units" curriculum. She graduated from the Biology programs at Truman State University and Illinois State University in the Behavior, Ecology, Evolution, and Systematics program. Jennifer enjoys the outdoors, especially camping, biking and hiking, and is always ready to travel and discover a new place!
Deeohn Ferris - National Audubon Equity, Diversity and Incusion VP


Deeohn Ferris, JD, is Vice President for Equity, Diversity and Inclusion at the National Audubon Society. Deeohn is an environmental lawyer whose career connects many fields of study and spans government, industry, the public interest and the civil rights sectors. She has extraordinary experience leading expert teams working on community regeneration and land revitalization with federal agencies, as well as governments, foundations, community coalitions, tribal organizations and indigenous peoples in the US and countries on five continents.
Combining local impact and countrywide reach, Deeohn is a nationally recognized provider of specialized know-how that tackles equity, sustainability, resiliency, and engagement of under-represented, often, racially stratified populations. She has managed projects involving hundreds of community activists, faith-based leaders and elected officials, organizing working relationships, evaluating science and technical debates, and overcoming obstacles to collaboration and public participation.
Deeohn is also an environmental justice pioneer. Her environmental and civil rights knowledge and policy expertise were instrumental to introducing and establishing the field of environmental justice, nationally and globally, to convening the first-ever Congressional hearings, and providing expert legal representation for communities before Congress, federal agencies, the United Nations, the media and the public. Coordinating with the White House, the Domestic Policy Council, OMB, government agencies, businesses, think tanks, and well-known stakeholder groups, she led the groundbreaking national policy campaign that resulted in the federal environmental justice call-to-action Presidential Executive Order 12898.
Her mission is building the capacity of cross-disciplinary stakeholders to understand and implement equity best practices and strategies, shaping approaches and partnerships that ensure the inclusion of diverse and informed community perspectives, and securing the benefits of nature for every neighborhood. Deeohn is a popular speaker, she is the recipient of many professional achievement awards, and her public service involves numerous federal committees and boards.
Peggy Friar - Maine Seabird Biology and Conservation

Peggy Friar is on the teaching faculty in the Biology Department of the University of New England. Her current courses include introductory biology, ornithology, comparative vertebrate anatomy, and an upper-division seminar in animal social systems. Raised on the coast of Maine, Peggy has had a longtime interest in marine biology and ecology, particularly shore and seabirds. This developed into a strong interest in the behavioral ecology of seabirds, which she has been studying for over twenty years. She has been assisting Project Puffin since returning to Maine in 2005. Peggy's recent research interest involves gulls. Currently, she and a colleague are comparing an urban population of roof-nesting Herring Gulls to non-urban populations. Peggy particularly enjoys involving her undergraduate students in hands-on field work. Studying under Ken Able in the Division of Ecology, Evolution and Behavior, Peggy earned her PhD from the State University of New York at Albany. Her doctoral research was in the area of seabird behavior and focused on adoption behavior in Common Terns. She conducted her field research in a major tern colony on an island in Buzzards Bay
Don Freiday - Joy of Birding
Drew Fulton - Arts & Birding
Tim Gallagher

Tim Gallagher is an award-winning author, wildlife photographer, and magazine editor. For 25 years, he was editor-in-chief of Living Bird, the flagship publication of the Cornell Lab of Ornithology. Tim got his first field guide at the age of eight and has been watching birds ever since. He is especially interested in birds of prey. In the late 1970s he worked with the Santa Cruz Predatory Bird Research Group, an affiliate of the Peregrine Fund, helping their efforts to save the Peregrine Falcon and other threatened species. His lifelong interest in wilderness exploration has taken him twice to Greenland, where he made an open-boat voyage up the coast to study nesting seabirds and falcons, and to the hinterlands of Iceland, where he climbed lofty cliffs to learn more about the Gyrfalcon, the world's largest falcon. He is the author of several books, including Parts Unknown, Wild Bird Photography, The Grail Bird, Falcon Fever, and Imperial Dreams. He lives in Freeville, New York.

Mark Garland - Spring Monhegan & Hog Island

Mark Garland is an old hand at Hog Island, having served as an instructor for several sessions each summer from 2003-08. He is a naturalist based in Cape May, New Jersey, who spent six years with the National Park Service, 17 years with the Audubon Naturalist Society, and four years with the Cape May Bird Observatory. Since 2005 he's been his own boss, mostly planning and conducting nature-oriented tours, courses, field trips and presentations. Birds are a special interest of Marks. He has led more than 200 nature tours to various parts of the world, including more than 30 trips to Costa Rica. Mark is the author of "Watching Nature: A Mid-Atlantic Natural History," and he writes the "Birders Question Mark" column in Bird Watcher's Digest. He is director of the Cape May Monarch Monitoring Project, and teaches week-long birding programs in Cape May for the Road Scholar program. He holds B.S. and M.S. degrees in conservation and environmental education from the University of Maryland.
Frank Gill
Dr. Frank Gill is one of the most distinguished ornithologists in the world. He recently retired as the National Audubon Society's chief scientist and interim president and CEO, having come to Audubon after 25 years at the Academy of Natural Sciences in Philadelphia. He is a past president of the American Ornithologist's Union, and his published works include his acclaimed textbook, "Ornithology," and more than 150 scientific and popular articles. His worldwide research programs included pioneering field studies of island birds, hybridization by blue-winged and golden-winged warblers, flower-feeding strategies of sunbirds of Africa and of hermit hummingbirds of Middle America, and phylogeny through DNA of the chickadees of the world. For his outstanding contributions to ornithology, Frank received the AOU's William Brewster Medal in 1998. He led and directed the encyclopedic "Birds of North America" series; championed the nationwide Important Bird Areas initiative at Audubon in partnership with BirdLife International; pioneered "cyberbirding" --the use of the internet for nationwide citizen science initiatives; created the Great Backyard Bird Count and eBird initiatives of Audubon and the Cornell Lab of Ornithology; and founded Visual Resources for Ornithology (VIREO), the premier collection of bird photographs.
Ted Gilman is a naturalist and environmental educator at Audubon Greenwich, where he has inspired a love of nature in generations of children and helped train educators from across the country. Ted received his bachelors degree in Biology from Earlham College and did graduate work in Science and Environmental Education at Cornell University. He has led Audubon trips to Trinidad & Tobago and Kenya, as well as served as an education volunteer for the International Crane Foundation in northern China. Ted began teaching on Hog Island in 1974 and has returned over the past four decades to serve as an instructor for ornithology and family camp programs.
Melissa Groo is a nature photographer whose passion for photography, wildlife, and conservation drives her to tell stories and educate people about the marvels of the natural world through her images. She finds herself at the intersection of photography as fine art with the power of images to convey feeling and instruction. Melissa has received awards in national and international photography competitions. She exhibits regularly and her prints are in personal collections all over the country. Her photographs have been published in numerous books and magazines. Her photographs of the great Sandhill Crane migration in Nebraska were featured in the March 2014 issue of Smithsonian Magazine, and an upcoming issue of the magazine will showcase her photos of the Great Bear Rainforest in British Columbia. Melissa has a Master's in Education from Stanford University, and conducts workshops and gives talks worldwide. She lives in Ithaca, New York. To view her work, please visit her website at http://www.melissagroo.com.
Laura Guerard - 2020 Virtual Teen Birding Camp Guest Speaker​

Laura Guerard is an avid naturalist and birder who has worked and explored the east coast extensively while working for the National Audubon Society, and feels fortunate to have worked in some of North America's prime birding locations including the Cape May Bird Observatory. Laura currently resides in NW Ohio, in an area known as "The Warbler Capital of the World", where she serves as Black Swamp Bird Observatory's Education Director and the Statewide Coordinator for the Ohio Young Birders Club. She is a Maryland native with a degree in Integrated Natural Resources and Environmental Education from the University of Vermont and is certified in K-6 Elementary Education. Laura was introduced to Hog Island when awarded a scholarship from Green Mountain Audubon Society to attend Field Ornithology in the 90s and returned the following summer as the Bird Life instructor for the youth and family camp sessions. Laura founded the Coastal Maine Bird Studies for Teens camp on Hog Island during her tenure as the Audubon Camp in Maine Assistant Director/Youth and Teen Camp Director. One of the greatest joys in her current position with Black Swamp Bird Observatory is facilitating scholarship opportunities for Ohio's young birders to attend youth birding camps each summer, including Hog Island. Laura and her husband, Jason, are raising two nature-loving children of their own both of whom are in elementary school.
Rosalie Haizlett - Monhegan and Hog Island Birding for Teens
Rosalie Haizlett is a conservation-focused illustrator who currently lives in the mountains of West Virginia. Using watercolor, ink, and digital techniques, Rosalie creates captivating visuals that celebrate the complexities of the natural world. Her work helps to break down educational and scientific information in a way that is engaging to a broader audience. In the past two years, she received several artist residency positions that allowed her to create on-site in new landscapes, including Great Smoky Mountains National Park and Hog Island, Maine. Rosalie often teaches field sketching, watercolor illustration, and nature observation workshops in various schools and for the National Park Service.
Anthony Hill - Hands-on Bird Science
Anthony Hill came to Hog Island in 1995 as a Field Ornithology camper. At that session, he saw a banding demonstration by Sara Morris and heard a talk about Project Puffin by Steve Kress. As a result, he became fascinated with both songbird banding and the Seabird Restoration Project (Project Puffin) and immersed himself in both activities. Anthony is now the oldest and longest-serving Project Puffin volunteer and has spent time on Eastern Egg Rock, Stratton Island, Matinicus Rock and Seal Island (his favorite). Since 1995, Anthony has also been a regular spring and fall volunteer at Sara Morris' migration banding station on Appledore Island, Maine. He now holds a master bander permit (including hummingbirds) and is certified as a trainer for passerines and hummingbirds by the North American Banding Council (NABC), for which he also serves as chair of the certification committee. His personal research is focused on wintering hummingbirds in New England, migrating northern saw-whet owls and breeding American kestrels in the Connecticut Valley of Massachusetts where he lives. He has begun training to help as a collaborating bander with Project SNOWstorm. Anthony retired from a career in medical microbiology in 2010 and served as a Navy hospital corpsman with the Marines in Vietnam from 1968-1970.
Phillip is the widely-acclaimed author of books, essays, stories, songs, and articles, including the multi-award winning title,The Race to Save the Lord God Bird, and the Christopher Award-winning manual for youth activism It's Our World Too!. A graduate of the Yale School of Forestry and Environmental Sciences, Hoose has been a staff member of The Nature Conservancy since 1977, dedicated to preserving the plants, animals and natural communities of the Earth by protecting the lands and waters they need to survive. A songwriter and performing musician, Phillip Hoose is a founding member of the Children's Music Network and a member of the band Chipped Enamel. He lives in Portland, Maine.http://philliphoose.com/
Corey Husic - Instructor for Coastal Maine Bird Studies for Teens (both sessions) and Fall Migration & Monhegan Session II

Corey hails from eastern Pennsylvania, where he grew up exploring the surrounding woods and meadows every chance he had. This early exposure to the outdoors led to an immense appreciation for nature with a particular fondness for birds, insects, and native plants. Over the years, he has worked with local nature centers and organizations to conduct ecological research as well as develop educational programs for young people. His first visit to Hog Island was as a student back in the summer of 2012. Corey is currently finishing up a degree in chemistry at Harvard University. When not searching for birds or studying chemistry, Corey can often be found playing traditional Appalachian fiddle or baking pies.
Derrick Jackson - Arts & Birding

Derrick's seabird images illustrate the 2015 book "Project Puffin: The Improbable Quest to Bring a Beloved Seabird Back to Egg Rock," published by Yale University Press. His wildlife images have also been published in the Boston Globe and used by the Audubon Society, the Wilderness Society and the US Fish and Wildlife Service. He is a two-time finalist in Outdoor Photographer Magazine's The American Landscape contest and his images of the 2008 presidential campaign of Barack Obama received a 75-image exhibition at Boston's Museum of African American History. Derrick began doing sports photography in African American weekly newspapers in his native Milwaukee, Wisconsin and one of his early pro football photos earned honorable mention in the book, "Best Sports Stories of 1977." He was also a Pulitzer Prize finalist in newspaper commentary from the Globe. View a sampling of his images here and here.
Nicole Jackson - Family Camp

A native of Cleveland, Ohio, Nicole Jackson (she/her) is an alumna of the College of Food, Agricultural, and Environmental Sciences of The Ohio State University. She earned her Bachelor of Science degree in Environmental Education and Interpretation (2011) and has worked in different capacities throughout the past decade as an environmental educator, facilitator and freelance consultant for various non-profit organizations across Ohio. An urban environmental educator, park advocate, and birder, Nicole developed her love for nature as a young girl. Her interest in environmental education was sparked by her being selected as a TogetherGreen Youth Fellow with the National Audubon Society in 2011 and interned as a summer camp counselor with the Grange Insurance Audubon Center. In 2018 she joined the Next Generation Advisory Board of the National Parks Conservation Association. This council of diverse leaders and advocates explore effective methods of engaging younger generations in national park advocacy and protection. Nicole has worked with various national organizations such as Natural Leaders Network and North American Association for Environmental Education as well as universities such as Cornell University and University of Illinois.
In June of 2020, Nicole along with a small group of Black STEM professionals and students co-organized Black Birders Week. The event was a week-long series of online events that highlighted Black nature enthusiasts and increased the visibility of Black birders, who face unique challenges and dangers when engaging in outdoor activities. Nicole currently lives in Columbus, Ohio and is a new board member of the Columbus Audubon and hopes to get more communities of color connect to nature in their neighborhoods. In her spare time she likes to bird, read, take nature walks, and has recently taken up nature photography.
Tykee James - 2022 Field Ornithology Instructor, 2020 Virtual Teen Birding Camp Guest Speaker​
After moving to DC and joining the National Audubon Society team almost two years ago, Tykee has found ground in one of his special roles of organizing bird walks with members of Congress and congressional staff. Tykee has made his residency in this work building from his experience in Philadelphia, his hometown. His first job was an environmental educator and community organizer in his own neighborhood. Tykee would go on to serve a State Representative as her environmental policy advisor and further develop his leadership abilities with the Environmental Leadership Program.In his personal time he is the audio producer for Wildlife Observer Network, a wildlife media project he started with some wildlife-friendly friends in Philly. Tykee hosts two podcasts: Brothers in Birding and On Word for Wildlife. More info here: wildlifeobservernetwork.com You can follow Tykee on Twitter at @Tykee_James or Instagram @TykeeJames
Tom Johnson - Raptor Rapture, Coastal Maine Bird Studies, 2020 Virtual Teen Birding Camp Guest Speaker
Tom Johnson grew up surrounded by birds in central Pennsylvania. Fascinated by science and the outdoors, and encouraged by his mom and dad, Tom developed an obsession with birds at an early age. He banded migrant landbirds and owls, conducted point counts for the Pennsylvania Breeding Bird Atlas, and set off on many road trips to learn about North American birds. He was lucky to attend camp at Hog Island Audubon Camp and later returned as an instructor.
Tom completed his undergraduate studies at Cornell University within the inspiring orbit of the Cornell Lab of Ornithology. Following university, Tom surveyed desert birds in Arizona and California and studied seabirds from NOAA ships between Nova Scotia and the Bahamas. He is an eBird reviewer, a regional editor for North American Birds, a regular contributor to Birding, and a member of the ABA Checklist Committee. Now living in Cape May, New Jersey, Tom devotes his energy to recording bird sounds, photographing flying birds, searching for vagrants and puzzling hybrids, night birding, and reading as much as he can. He's an inveterate road tripper and frequently looks for excuses to travel long distances in pursuit of birds and mammals. You might also find him on a boat looking for tubenoses and other seabirds just about anywhere. Tom loves helping others pursue their passion for birding and the outdoors and has led tours for Field Guides, Inc. around the world since 2014.
Russell Juelg - Family Camp
A 1990 graduate of Texas Christian University, with a degree in Religion-Studies, Russell's interests were turning to environmental issues. His education in botany began in 1994, when he started organizing and leading a growing number of public educational and recreational programs in the Pine Barrens of New Jersey. After three years as Managing Director at Woodford Cedar Run Wildlife Refuge, in Medford, NJ, he went to work for the Pinelands Preservation Alliance, a nonprofit advocacy organization. One of his first assignments there was to create a booklet on the threatened and endangered plants and animals of the Pinelands of New Jersey. The project opened his eyes to the vast, bewildering, diverse, fascinatingly complex world of botany. That fascination stayed with him through eleven years with Pinelands Preservation Alliance, and stays with him daily in his work today as a land steward and educator for New Jersey Conservation Foundation. He teaches annual classes on fundamentals of botany and advanced field botany studies. He is currently working on a publication featuring the vascular plants of south Jersey. But he still finds time to play banjo and sing with friends and anyone who likes folk music.
Phil Kahler - Sharing Nature: An Educator's Week
Phil Kahler has been watching birds with his middle school students at Tualatin Valley Academy in Oregon since 1994 when his students and their parents constructed a bird feeding station. Cornell Lab of Ornithology's BirdSleuth curriculum is a big part of his approach to teaching scientific inquiry. He co-instructed the distance-learning course, BirdSleuth: Supporting Student Inquiry and most recently assisted participants of the 2014 Educator Academy in the Amazon Rainforest with eBird citizen science data collection. One of the highlights of Phil's teaching career has been taking high school students on their annual 3-day marine biology trip to the Oregon coast. He is an alumnus of the National Audubon Society Expedition Institute and received his B.S. in Environmental Education from Lesley University. He earned an M.S. in Environmental Education and Interpretive Services Administration from Aurora University. As a kid he fell in love with the outdoors during family backpack trips in the Sierra Mountains of California. Phil enjoys backyard beekeeping and photography.
Kenn Kaufman is the originator of the Kaufman Field Guide series and author of Lives of North American Birds , Kingbird Highway , and Flights Against the Sunset , among other books. Long recognized as an expert on bird identification, Kenn has been teaching popular workshops on birding since 1980 and has written hundreds of ID articles forBirder's World , American Birds , and other publications. A field editor for Audubon and a contributor to every major birding magazine, he has also led nature tours on all seven continents. He and his wife Kimberly make their home in northwestern Ohio.
Kim Kaufman is Executive Director of the Black Swamp Bird Observatory, a non-profit organization dedicated to promoting sound stewardship of avian resources in the Lake Erie Marsh Region of northwest Ohio. In 2006 she started the Ohio Young Birders Club, a group for teens that has drawn national attention and inspired similar clubs in other states. She and her husband, Kenn Kaufman, travel and teach extensively and write a popular blog about their birding adventures.
Steve Kress is the Founder of Project Puffin, and was Executive Director of the Seabird Restoration Program and Vice President for Bird Conservation of the National Audubon Society for many years. He received his B. S. in Zoology and M.S. in Wildlife Management from Ohio State University, and his Ph.D. in Environmental Education from Cornell University. Steve began Project Puffin in 1973 and served as the Director from then until 2019, when he retired. Steve has also served as Manager of National Audubon's Maine Coastal Island Sanctuaries, Ornithology Instructor at the Audubon Camp in Maine on Hog Island from 1969 through 1981, and Director of the camp from 1982 through 1986 (as well as serving as Director once again just before his retirement). Prior to working for Audubon, he was Assistant Director of the Glen Helen Outdoor Education Center in Yellow Springs, OH, where he taught Field Ornithology and founded the Glen Helen Raptor Rehabilitation Center. Steve is currently a Visiting Fellow for the Cornell Lab of Ornithology in Ithaca, NY, where he taught a popular birding course called Spring Field Ornithology. Steve continues to teach his Spring Ornithology course, which is now available via the Cayuga Bird Club.
John is a Professor of Biology at Wheaton College, Norton, Massachusetts. A graduate of Temple (B.A.) and Rutgers Universities (Ph.D.), John has conducted Earthwatch-sponsored research onmigrant birds on their wintering grounds in Belize and is the author of over 100 papers and articles in scientific journals, magazines, and newspapers. His recent book, The Balance of Nature: Ecology's Enduring Myth, was published by Princeton University Press in spring of 2009. He has also authored Galapagos: A Natural History, three Peterson field guides (Eastern Forests, Pacific Northwest, and Rocky Mountain & Southwestern Forests) and the very popular, A Neotropical Companion. The recently completed textbook, Tropical Ecology, was published by Princeton University Press in 2011. John is a Fellow in the American Ornithologists Union and has served as president of the Association of Field Ornithologists, president of the Wilson Ornithological Society, and president of the Nuttall Ornithological Club, and is currently on the Council of the Massachusetts Audubon Society. John has led trips throughout the western hemisphere. He and his wife Martha Vaughan divide their time between Pocasset, Massachusetts, on Cape Cod and Sunbury, Georgia.
Donald Kroodsma is professor emeritus from the University of Massachusetts, Amherst, and has studied birdsong for more than 40 years. First loves are wrens and thrushes, songbirds and flycatchers, and any bird that has a peep to offer the world. In 2003, he was awarded the Elliott Coues Award from the American Ornithologists' Union, which acknowledged him as the "reigning authority on avian vocal behavior." Having left academics, Kroodsma now spends full time recording, writing, and sharing his passion for birdsong with others. Recent books include The Singing Life of Birds (winner of John Burroughs Medal), Birdsong by the Seasons, and the Backyard Birdsong Guides.
J. Drew Lanham - Living on the Wind: Fall Migration and Monhegan Island
J. Drew Lanham is an Alumni Distinguished Professor at Clemson University with foci in the areas of land ethics and conservation ornithology. Having birded abroad in South Africa, the Peruvian Amazon and all but seven of the US states, he teaches birding as an exercise in connecting dots- telling bird "stories" beyond identification so that each species becomes important and the mission to conserve becomes priority. His blog, wildandincolor.blogspot.com, provides insight into his passion for nature. His first books, Sparrow Envy-Poems and The Home Place – Memoirs of a Colored Man's Love Affair with Nature, will be published in 2016.
Deborah Lanni

Deborah Lanni is a professor and media arts program coordinator at Jamestown Community College where she teaches photography, video and multimedia storytelling. She is the co-creator of an interdisciplinary course called Planet Earth: Examining Critical Topics that looks at environmental issues through the lenses of science, culture and communication/media. Her specializations are still photography, documentary video production and the rhetorical uses of image and sound. Deb's master's degree is in environmental communication and she is committed to making images and telling stories that increase awareness of both the wonder of the natural world and the problems that face it. She believes that through the various communication art forms we can reach hearts and inspire change. Her experiences as a Hurricane Island Outward Bound school alum and repeat Maine Media Workshops participant have given her a deep appreciation for the magic of the Maine coast.
Andy Lantz - Tropical Teen Week in Costa Rica
Andy currently serves as a 4-H Extension Agent II with the University of Tennesee. Andy co-led the 2016 Hog Island Costa Rica Trip and currently oversees a young birders club in Nashville, TN. He taught in middle and high school classrooms for seven years, and an additional four years in environmental education. In his years as an outdoor educator and naturalist, he has worked for Georgia 4H, MassAudubon, and The Nature Conservancy. Andy has a BA in Environmental Sciences from UMass Boston, and a MS in Science Education from Florida State University. He has been an active birder since 2005.
Emily Lark - 2020 Virtual Teen Birding Camp Guest Artist

Emily Lark grew up in Boulder, Colorado and attended undergraduate school at Mount Holyoke College in Massachussetts. Her passion for teaching led her to a career in Waldorf Education. She recieved her Master's in Education and Waldorf Certificate and currently teaches at Shining Mountain Waldorf School. In addition to teaching middle school, Emily also has taught art to both students and in teaching-training courses. Emily loves the outdoors and has spent time at Hog Island Audubon Camp for the past five years. In her free time, Emily enjoys painting, writing, traveling to tropical locations and spending time with her two rescue dogs and wife. Emily doesn't keep a bird list but she has been birding throughout Central America and the United States.
Professor Yossi Leshem is Israel's best known ornithologist with an international following among both scientists and the bird-watching community in Europe and North America. He is currently a professor in the Dept. of Zoology at Tel Aviv University. He is also the founder and director of the International Center for the Study of Bird Migration at Latrun, Israel. He is best known for his research concerning migration routes of raptors and other migrants between Europe, Asia and Africa- many of which fly over Israel. As part of this research, Yossi spent two hundred and seventy-two days using a motorized glider, flying wingtip to wingtip, with million of high flying birds. These efforts, conducted in cooperation with the Israeli Air Force, have resulted in a dramatic decrease in mid-air collisions. Yossi is also a pioneer in environmental education—first, as the director of the Society for the Protection of Nature in Israel, the country's largest non-profit organization. More recently, his migration research has become the basis for numerous educational activities in Israeli schools—also working closely with Palestinian and Jordanian educators and their students.
Chris Lewey is Executive Director and Founder of RAVEN Interpretive Programs, a provider of international tours and programs focusing on wildlife and ecology. He leads natural history tours for the Maine Audubon Society, Smithsonian Study Tours and the National Wildlife Federation. Chris is also a naturalist for the Appalachian Mountain Club. A native New Englander and licensed Maine Guide, Chris is very much at home on the coast or in the mountains where his fascination with wildlife is always enthusiastically shared. Chris holds a masters degree in Environmental Studies from Antioch University and has taught biology, ecology and ornithology in both New Hampshire and Maine. As a nature photographer and master bird-bander, he continues wildlife research in his region.
Sandy Lockerman - Hands-on Bird Science
Sandy Lockerman is an environmental educator and naturalist for Dauphin County Parks and Recreation at Wildwood Park in Harrisburg, PA. She is a master bird bander, having started banding in the late 1990s, focusing on northern saw-whet owls, songbirds and hummingbirds. She is a longtime site coordinator and project administrator for the Ned Smith Center for Nature and Art's owl banding program in Pennsylvania, and since 2010 has been banding both resident ruby-throated hummingbirds and vagrant western hummingbird species in the East.
Jean Mackay
Artist and educator Jean Mackay has been exploring nature and sharing its beauty and diversity with others for more than 20 years. Her watercolor illustrations and journals capture the remarkable species and ordinary things we encounter every day. Jean has been an instructor at Hog Island since 2003, exploring birds, marine life, and coastal Maine ecology with children and adults. She has an M.S. in Environmental Education from Lesley College and, when not exploring or pining for the Maine coast, she works in partnership with the National Park Service at the Erie Canalway National Heritage Corridor in New York. You can see her work on her blog, Drawn In, at http://www.jeanmackayart.com.
Iain MacLeod - Raptor Rapture
Iain, a native of Scotland, began birding when he was 8 years old. By the age of 17, he was leading bird walks and employed as a nature reserve warden. He was an investigations officer with the Royal Society for the Protection of Birds (RSPB), chasing egg collectors, illegal falconers and monitoring Scotland's rarest nesting raptors. His passion for raptors runs deep and he has been studying Ospreys for more than 30 years. Iain crossed the pond and settled in New Hampshire where his career continued with the Audubon Society of NH. In his 18 years with NH Audubon he was Communications Director and then managed several nature centers and finally was VP for External Affairs. In 2006 Iain became the Executive Director of the Squam Lakes Natural Science Center in Holderness, NH -- a post he holds today. Iain is the former Board chair of the Hawk Migration Association of North America (HMANA) a current Board member of North-east Hawk Watch, a member of NH's Rare Bird Committee and part of the Editorial Team of NH Bird Records. He is also the founder of the Pack Monadnock Raptor Migration Observatory. His work with Ospreys has continued, and since 2011 he has collaborated with Dr. Rob Bierregaard on a satellite tagging project in NH. To date he and Rob have tracked 15 NH Ospreys. Iain leads many birding workshops and has led more than a dozen nature tours to Scotland and New Mexico. He lives in Ashland, NH with his wife Susan.
Stephanie Malinich - Hands-on Bird Science
Stephanie Malinich is a native Ohioan from the Lake Erie area. She graduated with a degree in evolution and ecology from The Ohio State University (OSU) in 2014. As an undergraduate, she spent a majority of her time working at the Museum of Biological Diversity's Tetrapod Collection with the bird collection. After graduating, she spent a summer in Marlinton, WV, tracking Golden-winged Warbler breeding habits. She has since returned to the tetrapod collection as their collection manager, where she works with undergraduates and creating research study skins. When the weather is too bad to bird, Stephanie enjoys knitting and cuddling her cats, Hrothgar and Grendel. This will be her first summer at Hog Island and she is looking forward to all the new life birds and experiences.
Abby McBride
Abby McBride is a sketch biologist and Fulbright-National Geographic Storytelling Fellow. With degrees in biology and science writing from Williams College and MIT, Abby took the obvious career path and worked on a small farm in Spain, drew nature illustrations in New York City, manned the helm of a lobster boat in downeast Maine, bird-blogged across the western United States, studied siblicidal boobies on an uninhabited Galápagos island, worked as a pastry chef in western Massachusetts, wrote for the Cornell Lab of Ornithology, taught piano lessons, did communications for Bowdoin College and the American Ornithological Society, sketched icebergs in Iceland, babblers in Borneo, and giraffes in Kenya, and went bicycling across eastern Europe. She recently returned from a year in New Zealand writing and illustrating stories about seabirds for National Geographic.
Laura oversees the grassroots efforts of the conservation and policy programs for Audubon New York, and also coordinates volunteers for some of Audubon's science initiatives, working closely with the 27 Audubon chapters in NY. For the past two years, Laura has helped lead an Audubon Chapter Leadership Camp for chapter leaders in the Atlantic Flyway on Hog Island, facilitating workshops including advocacy and media training, and how to effectively engage volunteers. Laura lives in Albany, NY where she enjoys skiing, kayaking, and hiking and she dabbles in a variety of arts and crafts, including painting, jewelry-making, and photography. Inspired by a college art class in 2003, she's been making (and filling!) her own hand-bound sketchbooks and travel journals for years, and has recently begun teaching these bookbinding skills through small workshops with friends.
Andy McGann - Field Ornithology
Andy McGann grew up in Pennsylvania, finding himself hooked on birds by age 10 following his prior passions: dinosaurs and sharks. His birding life got off to an auspicious start with the sage advice to learn the birds by their songs and calls. "Field jobs" started soon thereafter, with "point count" survey work as a high school student. Andy received a full scholarship to Villanova University and earned a B.S. in Biology and an Environmental Studies Concentration working with Dr. Bob Curry. After graduation, Andy inaugurated the Saw-whet Owl internship at the Ned Smith Center for Nature and Art. He earned an M.S. in Biology at the College of William and Mary, working with Dr. Dan Cristol. Summertime field jobs took him from Vermont to Idaho and back to Pennsylvania. In 2013 he joined Cellular Tracking Technologies (CTT), a small tech company that pioneered Internet-connected GPS devices for wildlife telemetry. At CTT Andy combines his experience in ornithology with his love of technology, in order to help wildlife researchers around the world obtain vital scientific information. CTT devices are worn by Whooping Cranes, California Condors, Lesser Prairie-Chickens, Snowy Owls, and many other species.
Kevin is the instructor for the Cornell Lab of Ornithology's Home Study Course in Bird Biology and a new online short-course, "Courtship and Rivalry in Birds." Kevin received a Ph.D. in Biology from the University of South Florida for work on the behavior of Florida Scrub-Jays. He was the co-editor and primary author for the recently-published book, The Second Atlas of Breeding Birds in New York State. He also helped create the Lab of Ornithology's award-winning All About Birds website and wrote the original Bird Guide section. He has been studying the Ithaca population of crows since 1988, and has followed the life stories of over 2,000 banded birds. An avid birder, as well as a professional ornithologist, Kevin enjoys all aspects of birds (especially crows), from behavior to physiology, and from ecology to evolution. He is interested in spreading the appreciation of birds to all possible audiences, through all possible avenues.
Carol McIntyre - Raptor Monhegan & Migration
Carol McIntyre is a Wildlife Biologist with Denali National Park and Preserve, Alaska, where her research focuses on migratory and resident birds. She earned her B.S. in Environmental Studies at East Stroudsburg University, M.S. in Wildlife Management at the University of Alaska-Fairbanks, and her Ph.D. in Wildlife Ecology at Oregon State University. Carol started her raptor-focused career in Cape May Point, NJ, where she participated in counts of migrating raptors and the Cape May raptor banding project. In 1985 and 1986, she worked with Bill Clark and others on a new raptor banding program in Eilat, Israel. In 1985, she also headed to Alaska to study Peregrine Falcons and other birds along the upper Yukon River. Carol started studying the ecology of migratory Golden Eagles and other birds in Denali in 1987. Carol lives in the boreal forest near Fairbanks, Alaska. When she isn't in the field studying or watching birds, she's out on the trail with her husband Ray and their small team of very large Alaska sled dogs.
Laurie McLaughlin is a faculty member at Penn State University and a Program Coordinator at Shaver's Creek Environmental Center, Penn State's Nature Center in central Pennsylvania. Laurie teaches facilitation and teambuilding skills, environmental education, and is the director of the Maple Harvest Festival. Laurie earned her B.S. in Environmental Interpretation from Penn State and an M.A. in Experiential Education from the University of Colorado. In addition to helping young people learn about and enjoy the natural world, her interests include birds, the ocean, traveling, canoeing, cooking, reading, and, most of all, spending time with her husband, Mark, and their two sons, Brian and Sean.
Lindsay McNamara - 2021 Tern the Page Book Club Facilitator

Lindsay McNamara, a born and raised Jersey Girl, has been birding since she was nine years old when she saw her first Great Blue Heron along the Raritan River. Currently, she serves as a Development Officer at American Bird Conservancy, with nearly a decade of experience working in conservation. She holds a B.A. in Environmental Studies from the University of Delaware and an M.A. in Public and Organizational Relations from Montclair State University. Lindsay is also a Field Trip Leader for Bergen County Audubon Society and enjoys digiscoping the birds she sees and sharing her photos online. Lindsay attended Hog Island Audubon Camp in 2017, 2018, 2019 and looks forward to returning in 2021. She plans to return every summer for the rest of her life.
Holly Merker
Judy Montgomery lives in Chester County, Pennsylvania, and works nearby for the Delaware Nature Society. She's had a lively career there including managing farm programs, school and family programs, coordinating and teaching summer camps. She's written and taught hundreds of creative nature programs over the last 29 years. She's an active birder, and with DNS leads birding excursions from weekly bird walks to international travel. Through her local bird club, she created and co-led the Delaware Dunlins, youth birding program for many years. She's a World Series of Birding veteren, and helps lead the annual Delaware Birdathon, raising money to preserve shorebird habitat. Judy has spent many family vacations on the coast of Maine, and she is looking forward to this summer on Hog Island.

Brandee Moore - Hands-on Bird Science
Brandee Moore of Steele, Alabama, is master bander with extensive experience with passerines, hummingbirds and owls. A graduate of the University of Idaho with a degree in wildlife biology, she got hooked on banding after a class at Point Reyes Bird Observatory in California in 1997. Before long, she became a crew member with the Hummer/Bird Study Group, banding trans-Gulf migrants each spring and autumn for many years at Fort Morgan, Alabama, as well as working with ruby-throated hummingbirds during the breeding season, and western hummingbirds during fall and winter. She has trained new hummingbird banders, and with her husband Fred (also a master bander), operates a MAPS passerine station, winter saw-whet owl banding site and general songbird and hummingbird migrant banding on their 75-acre property.
Steve Morello is the Director of Mondo Verde Expeditions, a wildlife tour company that specializes in wildlife expeditions and endeavors to make a positive difference in the places where they travel. His enthusiasm for sustainable tourism is matched only by his passion for conservation of wildlife through photography. Well known as a professional wildlife photographer, Steve's work has appeared in National Geographic Magazine, National Geographic Books, National Geographic World Magazine, National Geographic Traveler, International Wildlife, The New York Times, Martha Stuart's Living, Popular Photography, and Outdoor Photographer as well as numerous other magazines, books and calendars. Steve is a major contributor to the photo collection of the World Wildlife Fund and to-date has contributed more images to their photo library than any other photographer. Steve is the author of the acclaimed book, The Traveling Nature Photographer.
Sara R. Morris is a professor of Biology and the Director of the Environmental Science Program at Canisius College in Buffalo, NY. She earned her MS and PhD in zoology at Cornell University. Her research focus is bird migration, specifically in how birds use sites in-between where they breed and winter to successfully complete their migrations. At Canisius, Morris teaches classes in ornithology, vertebrate zoology, ecology and evolution. She regularly takes her undergraduate research students to ornithological conferences to present their research projects and class students on extended field trips to areas like Fort Myers, FL, and the Galapagos Islands to study wildlife. Morris is a Fellow of the American Ornithologists' Union (AOU), the Secretary of the AOU, a council member of the Wilson Ornithological Society, and a research associate at the Buffalo Museum of Science.

Kristin Mosher
Born and raised in New York, Kristin Mosher developed a passion for wildlife and photography after working for three years as director of operations for the Jane Goodall Institute in Connecticut. Her early work centered on documenting life histories of wild chimpanzees in Gombe National Park, Tanzania. Mosher continues to promote chimp conservation, working with her husband, cinematographer Bill Wallauer. In 2012 she recorded audio for the Disneynature film, Chimpanzee, which won Best Sound at the Jackson Hole Wildlife Film Festival in 2013. See kristinjmosherimages.photoshelter.com for more information.

Katrina Murböck - Fall Seabid Conservation & Biology - Road Scholar session
Katrina Murböck is a Research Coordinator for the San Diego Zoo's Institute for Conservation Research, where she oversees the tern and plover project at Naval Base Coronado. Her responsibilities include coordinating the monitoring process of the beach nesting habitat of the endangered California Least Tern and the threatened Western Snowy Plover. Finding and marking the nests hidden in the sand is crucial in order to protect the nests from human impacts.
Katrina graduated from Ludwig-Maximilians-University of Munich, Germany in 2006, with a bachelor's degree in general biology. She then continued on to get her master's in behavioral ecology at the Max-Planck-Institute for Ornithology, where she worked on nest site selection behavior and home range distribution in blue tits. Katrina has been fortunate enough to study the life history of various birds in remote locations, such as the white-winged swallow in the Amazon and the semipalmated sandpiper in the arctic tundra. Katrina joined the San Diego Zoo and the tern and plover project in 2013. Being able to contribute to the protection of these endangered species and their habitats, while also doing public outreach, is Katrina's biggest passion.
Angelika Nelson - Hands-on Bird Science Director; Field Ornithology Instructor
Angelika Nelson is curator of the Borror Laboratory of Bioacoustics and the Tetrapod collection in the Museum of Biological Diversity at The Ohio State University. She earned her MS at the University of Vienna in her home country of Austria and her PhD at the University of Copenhagen in Denmark. As a behavioral ecologist her research is focused on acoustic communication in birds, recently in the white-crowned sparrow along the Pacific Northwest coast. She teaches "Introduction to Ornithology" and advises the student Ornithology club at The Ohio State University. She enjoys traveling with her husband Doug, spending time in nature, bird-watching, horseback riding and taking her dog Inga for walks
Craig Newberger - Family Camp I Director; Educator's Week Instructor
Craig Newberger has served as the Lower School Science Coordinator at Germantown Academy for over 25 years. During the summers he directs their Wildlife Discovery Camp, which he started in 2003. Craig has also designed and directed Germantown Academy's Summer Science Institute for Girls. He is a recipient of the "Exemplary Teacher of Elementary Science Award" from the Montgomery County Science Teachers Association. Craig directed the Audubon Youth Ecology Camp on Hog Island for seventeen summers and co-directed Audubon's Family Camp on Hog Island for four summers. Craig has worked as a naturalist at the Cape Cod Museum of Natural History and he served as director for the National Environmental Education Development (N.E.E.D) residential program at the Cape Cod National Seashore. Craig is the author of over a hundred nature columns, which have appeared in many newspapers and magazine. He is also a contributor to the book, A Guide to Nature on Cape Cod and the Islands. Craig's expertise on the hammered dulcimer, banjo, and guitar has played an important role in engaging his students.
Colleen Noyes - Instructor of Family Camp Session Two
Colleen has been a Naturalist at the CT Audubon Society since 1996 and she holds a MS in Environmental Education. She had the pleasure of changing careers and giving away her "business" clothing in exchange for boots, bugs, mud and so much more. Twenty years later she continues to share the natural world with children and adults of all walks of life. She is living proof that if you love what you do, you will never work a day in your life! Colleen lives in Connecticut with her two daughters Fiona and Eleanor. Two Airedale terriers (Gus and Stella) complete the mix. In her spare time, Colleen plays guitar and sings in a band, Fiona & Friend, with her oldest daughter. Colleen has also been a wonderful Friends of Hog Island volunteer in past summers.
Alma Padilla -Monhegan and Hog Island Birding for Teens

Alma hails from the west Texas town of El Paso. She earned her B.S. in biology from Cornell University. She has contributed to conservation projects ranging from desert tortoise monitoring to observing beluga whales. Alma later became a high school special educator in science. Up until recently, Alma taught middle school science at an independent school in New York City. She co-advised the division's environmental club and led the school's first sustainability team. Always looking to stay feral even in the big city, Alma pursued field work during summer breaks. She mentored high schoolers through The Nature Conservancy's Leaders in Environmental Action for the Future (LEAF) program. Most recently, she was a herpetologist in México with Operation Wallacea and has monitored diamondback terrapins in NYC. She is also earning her New York State Master Naturalist certification. Alma is a founding member of the NYC branch of Latino Outdoors. As an Outings Leader, she uses her experiences to help demystify the outdoors to newcomers, and to plant the seed of stewardship in all. Now, Alma has entered a new phase in life, motherhood, and she looks forward to being a "stay-outside-mom." Alma currently lives in The Bronx, N.Y.
Keri Parker - Educator's Week
Keri was Island Supervisor of Pond Island National Wildlife Refuge for the National Audubon Society's Seabird Restoration Program (Project Puffin) from 1998-2000 during the critical time that terns re-colonized the island after a decades-long absence. She co-founded Save Pangolins, an international pangolin conservation non-profit, and serves on the IUCN-Species Survival Commission Pangolin Specialist Group Advisory Board. Her adventures include serving for more than a decade as a Wildlife Biologist for the U.S. Fish and Wildlife Service (USFWS), managing a research project for the U.S. Geological Survey to enhance cerulean warbler breeding habitat in Virginia, developing environmental education curricula for World Wildlife Fund and the USFWS Asheville, North Carolina Field Office, and teaching nature appreciation and wilderness survival skills at a summer camp in southwestern Virginia. She holds a BA in Environmental Studies (concentration Environmental Education) from Warren Wilson College in Asheville, North Carolina and a Master of Science in Sustainable Development and Conservation Biology from the University of Maryland. Keri lives with her husband and pets in Virginia and is an avid naturalist and music lover.
Deb Perkins - Creating Bird-Friendly Habitats

Deb Perkins is a wildlife ecologist with 25 years of experience in her field, and a lifelong commitment to wildlife conservation. Before settling down in her native Maine, she was a field biologist for many years, conducting fieldwork and wildlife research throughout North America, from the deserts of New Mexico to the remote tundra landscape of the Canadian Arctic (where she studied the breeding ecology of Ruddy Turnstones for her Master's degree). Since 2010, as the sole proprietor of First Light Wildlife Habitats, she has been partnering with landowners throughout Maine to create thriving wildlife habitats in their own backyards, farms, and forestlands. Deb is looking forward to returning to Hog Island – the last time she was on the island was 20 years ago when she helped with seabird restoration in the Gulf of Maine. She fondly remembers seeing a Parula Warbler, for the first time, just outside the Hog Island Kitchen, and she can't wait to see what 2019 holds in store!
Wayne is a Massachusetts native and director of the Massachusetts Important Bird Area (IBA) Program for the Massachusetts Audubon Society. Throughout his illustrious career, Wayne has lectured extensively, conducted birding workshops across North America, and led tours for Mass Audubon and Field Guides, Inc. that have taken him from arctic Canada to South America, Iceland, Svalbard, Africa, Madagascar, Antarctica, Australia, and New Zealand. A founding member of the Massachusetts Avian Records Committee (MARC), Wayne is also a New England Regional Editor for North American Birds magazine and editor for the New England Christmas Bird Counts. In addition to writing a bird identification column for thirty-five years for Bird Observer magazine, his writing projects have included writing or co-authoring the National Audubon Society Pocket Guide to Songbirds and Familiar Backyard Birds (East), Birds of Massachusetts, Birds of New England, and the Massachusetts Breeding Bird Atlas. He also contributed accounts to The Audubon Society Master Guide to Birding, The Sibley Guide to Bird Life and Behavior, and Arctic Wings. Wayne is currently a member of the Massachusetts Natural Heritage and Endangered Species Program Advisory Committee, and in 2005 he received the American Birding Association's Ludlow Griscom Award for outstanding contributions in regional ornithology. Wayne is especially interested in seabirds and shorebirds and he derives great satisfaction from sharing his knowledge of the natural world with others.
Lauren Pharr - 2020 Virtual Teen Birding Camp Guest Speaker


Lauren Pharr is a current graduate research assistant at North Carolina State University in Raleigh, North Carolina pursuing her masters degree in Fisheries, Wildlife, and Conservation Biology. She is a wildlife biologist whose area of specialization is ornithology. Her research currently looks at the effects of urban noise and light pollution on avian survival. Lauren also holds a sub permit license to mist net and bird band. Being heavily involved in science communication, Lauren combines her passion for research and birds and shares her knowledge with the public, having written and contributed to articles for WIRED Magazine, The Cincinnati Zoo, Discover Magazine, and eBird. To learn more about Lauren, visit her website at www.lpharr.com and follow her work on Instagram at @ldpharr and Twitter at @ldpharr.
Trudy Phillips - ​Family Camp I Director; Educator's Week Instructor
Trudy Phillips is an Environmental Education Specialist who focuses on the facilitation of immersion experiences which integrate environmental science and the arts. From 1990 – 2016 Trudy held the position of Director for Environmental Education at the Perkiomen Watershed Conservancy in southeastern Pennsylvania crafting watershed education programs and field natural history programs for all ages. Years prior found her at the Schuylkill Center for Environmental Education in Philadelphia, Pennsylvania as the Assistant Director for Education. In addition, she has been an elementary school teacher in the upper elementary and middle school grades, an Expedition Guide for the National Audubon Society's (NAS) Expedition Institute, Assistant Director for the NAS Youth Ecology Camp; an instructor for the NAS Educator's Camp and a Director of the Family Camp in Maine. Trudy believes that designing creative, carefully-crafted experiences for students is of the greatest importance. How students learn is just as important as what they learn. Awards for teaching excellence include the Early Childhood Professional Award from Scholastic, Inc., the Outstanding Environmental Educator from the Pennsylvania Alliance for Environmental Education, and the Dr. Ruth Patrick Award from the Water Resources Association (WRA) of the Delaware River Basin for outstanding early childhood, youth and adult environmental education programs. Recently Trudy was recognized by the Tri-County Area YMCA with the title, Exceptional Woman – "a guiding force in our community who generously opens doors for other women to develop skills and talents, to embrace responsibility and power, and ultimately to lead and contribute in our communities."
Emily Pierce - Family Camp Two

Emily moved to the east coast during the pandemic to start a Ph.D. program at UMaine. Growing up in landlocked Reno, Nevada, Emily became passionate about marine biology through visits to the coast, books, and documentaries until she escaped to the coast for college. She received a B.S. in biology from Pepperdine University and a M.S. in marine biology from Moss Landing Marine Laboratories. She is particularly passionate about invertebrate animals, things that don't have backbones, like sea slugs, snails, and crabs. Her recent work has her focusing on the protection of Maine's beautiful ecosystems through invasive species detection. Using environmental DNA, or DNA shed into an animal's environment, Emily is developing tools to detect invasive species such as crabs and tunicates quickly and cost effectively. Emily also enjoys outreach and education, having worked for Monterey Bay National Marine Sanctuary as an educator and currently teaching biology for non-majors at Southern Maine Community College. When she's not knee deep in a tide pool, teaching, or extracting DNA in the lab, Emily is baking, singing, doing yoga, or snuggling with her puppy, Tahoe.
Walt has been an environmental advocate and volunteer leader trainer for more than four decades in the Great Lakes and Mid-Atlantic states. He was the Mid-Atlantic Regional Vice President for National Audubon for 17 years and Chapter Services Director during part of that time. He was on the organizing and planning team for 8 Audubon National Conventions and he and his regional staff organized 9 regional conferences and leadership training sessions. During countless state Audubon Council meetings, Walt organized and participated in a wide diversity of leadership training workshops. In 1995 he and his Mid-Atlantic staff and chapter volunteers organized the first and pilot state Important Bird Areas program in the country. Walt has led a dozen Audubon Nature Odyssey trips around the world and traveled in all fifty states, Canada and to over 30 countries. Now retired, Walt is on the Audubon-Pennsylvania Board, the Friends of Hog Island (FOHI) Advisory Board and the Listening Point Foundation Advisory Board. He and his wife were Hog Island campers in 1981.
Joshua Potter is the Marketing Coordinator and a naturalist at Shaver's Creek Environmental Center in Central PA. He received his BA degree from Penn State in Integrative Arts, blending multimedia and environmental education. He has recently moved back to Pennsylvania with his wife Sarah, son Ellory, and daughter Lucy. Previously Joshua worked as a naturalist and Outreach Coordinator for Tin Mountain Conservation Center in the White Mountains of New Hampshire. Joshua spent his summers at Tin Mountain as director of their backpacking and canoeing camps for teens, where he strived to inject natural history into each day on the trail or water.
John Pumilio
John first stepped on Hog Island in the early 1990's as a student assistant. By 1993, he had become one of the youngest camp instructors in Hog Island's history at age 21. During this time, John conducted several annual breeding bird surveys of the island carrying on the historic work of Allan D. Cruickshank. Since his early days at Hog Island, John gained extensive national and international guiding experience including environmental sustainability work in Alaska, the Florida Everglades, Canadian Rockies, Tanzania, Galapagos Islands, Machu Picchu, and Patagonia, Chile among other places. While in the Everglades, John was a field biologist on the Red-cockaded woodpecker and Florida panther recovery projects. He also spent time in the West Indies researching avian biodiversity and persistence in different habitats. Currently, John is the Director of Sustainability at Colgate University in Central New York. He received his bachelor's degree in environmental and forest biology from ESF at Syracuse University and graduate degree from The Evergreen State College in Washington State. John is thrilled to return to Hog Island and looks forward to sharing his knowledge and passion of coastal Maine's birds with others.
Heather is an educator and graduate student in Marine Science at San Francisco State University's Romberg Tiburon Center. As a native Mainer, she has always had a strong connection to the outdoors, and as a Student Assistant on Hog Island in 2003 she developed a passion for sharing her connection to the outdoors with others. She graduated with a B.S. in Biology from Clark University and served as an education intern for Project Puffin in 2005. With nearly 10 years of experience in outdoor education, her experiences include backpacking with students in West Virginia, snorkeling with school groups on Catalina Island in California, and leading public trips out to the Farallon Islands in search of whales and seabirds. By far, she feels most at home living by the tides on islands such as Hog Island where she has specialized in teaching marine science since her time as a Student Assistant. She feels fortunate to have made her passion her career, and is also an avid biker, explorer, artist and musician.
Anne is the Coordinator for Youth Education and Outreach for the Cornell Lab of Ornithology. She has designed and led numerous children's classes and activities, and works with a variety of formal and informal educators to deliver environmental education programming. In particular, Anne is interested in activities that combine art and nature to foster inquiry-based learning. Anne earned a BS in animal ecology from University of California, Berkeley and a MS in plant community ecology from Tulane University. She has been a member of the Education Department at the Cornell Lab of Ornithology for 16 years, during which she helped to develop several educational web sites and curricula.
Cyndi Routledge - Hands-on Bird Science
Cyndi Routledge, a native of New Jersey, currently resides in Tennessee where she is the founder of Southeastern Avian Research, a non-profit group that promotes the conservation and preservation of hummingbirds and neotropical migrants through scientific research and education. Cyndi holds a master banding permit for passerines, near-passerines and hummingbirds. She currently leads the banding efforts for three hummingbird festivals in Tennessee and Mississippi, coordinates a MAPS station and developed and distributes a "Discover Birds Activity Book" for children. Cyndi is a Tennessee Naturalist, photographer, avid birder, secretary of the Tennessee Ornithological Society, president of the Nashville Tennessee Ornithological Society, past president of the Clarksville-Warioto Audubon Chapter, member of the Hummer Bird Study Group and a facilitator for Project Wet, Project Wild and Project Learning Tree in Tennessee. This is Cyndi's first summer on Hog Island and she's very much looking forward to the experience as well as meeting and working with everyone.

John Rowden - Director Creating Bird-friendly Habitats
John Rowden joined Audubon in 2009 when he was hired by the New York City Audubon Society to direct community science and outreach efforts for the chapter throughout the city. In 2013 he transitioned to the National Audubon Society, first working on the Toyota TogetherGreen program before becoming Audubon's director of community conservation in 2016 and senior director for Bird-friendly Communities in 2019. His work at Audubon has focused on creating change in communities and engaging new audiences in Audubon's conservation efforts, personally and through Audubon's extensive national network. He earned his PhD in Zoology from Duke University.
Joe Rozak - Family Camp
Joe retired from formal teaching a little more than a year ago. He taught high school chemistry and marine biology for 45 years, spending 33 of those years at Germantown Academy in Fort Washington, PA, where he was head of the department for ten years. He received a BS degree in chemistry from Canisius College in Buffalo, NY and an MS in chemical education from Colgate University, Hamilton, NY. In 1975, after a month of fieldwork with Project Oceanology in Groton, CT, he introduced a course in Marine Biology at Choate Rosemary Hall, Wallingford, CT and has been involved with marine education ever since, introducing Marine Biology to Germantown Academy students when he moved there in 1980. In 1984, Joe was awarded an Outstanding Teacher award by GA for his initial contributions to the school. In 2011, he was inducted into the Germantown Academy 1760 club by GA alumni. Through the years, Joe was awarded a number of grants that allowed him to expand his knowledge and understanding of the oceans. Joe is certified in SCUBA and has run SCUBA courses at the high school level, leading student and adults on SCUBA trips to the Caribbean (Belize, Roatan, Bonaire, Curacao, St. Croix, Utila). He studied coral reefs with Earthwatch in Fiji and the Bahamas and also led several high school marine biology exchange trips to Russia (Sakhalin in the Far East, Leningrad, and Sochi). One NSTA grant took him to Monterey, CA, where he participated in a workshop on GIS technology. Joe has been a member of the National Marine Education Association since 1976, and an active member of the New Jersey Marine Education Association, where he is a board member and the present treasurer. Joe is no stranger to Hog Island. He joined Craig and Trudy from 1990 to 2000, sharing his marine interests during youth and family camps, leading coastal activities around the island. He is looking forward to returning to the island this summer and sharing his interests once again!
Pete Salmansohn received his M.S. in Teaching from the Environmental Studies Department at Antioch/New England and his M.S. in Social Ecology from Goddard College. He has been an instructor at Hog Island during adult, family, and youth camps since 1980, and is the Program Director for this year's Sharing Nature program for educators. Pete is the Education Coordinator for the Seabird Restoration Program and created our school outreach program in Maine about seabird conservation, which is now in its 14th year. Pete coordinates the Audubon seabird tours aboard commercial boats each summer. He co-authored, with Steve Kress, Project Puffin: How We Brought the Puffins Back to Eastern Egg Rock, Giving Back To The Earth and Saving Birds: Heroes Around the World.
"Seabird Sue" Schubel is Project Puffin's own Disney Hero , and has been the Outreach Educator for Project Puffin since 2000. She loves to engage her students in exciting learning activities and share real data from the seabird islands with them. Her acquaintance with Project Puffin began in high school, when she saw Marlin Perkins rowing ashore with Steve on Mutual of Omaha's Wild Kingdom episode Return of the Puffin. She started working with Project Puffin as a volunteer on Matinicus Rock in 1984, and since then has spent many summers on islands in Maine,California and the Galapagos. Sue loves islands and beasts, and recently acquired a dog with very familiar little black triangles over its eyes.

Paula Shannon
Paula Shannon is the Seabird Sanctuary Manager for the National Audubon Society's Seabird Restoration Program (SRP). She began working for SRP in 2002, as Island Supervisor on Matinicus Rock, Maine's most diverse seabird colony. She continued in this role for five years until 2006, participating in various projects involving alcids, terns, gulls, storm-petrels, and shearwaters. In 2011 she returned to SRP, supervising the research and management of all seven of SRP's field stations. She has also studied seabirds in Alaska and Hawaii, leading fieldwork on seabirds for the US Fish and Wildlife Service in Alaska's Pribilof and Semidi Islands from 2008-2010, and serving as a biologist in the French Frigate Shoals in the Northwest Hawaiian Islands. Paula also worked for the Bureau of Land Management in Oregon, with much of her work focused on Marbled Murrelets. In addition to her work with seabirds, Paula has worked on numerous avian research and conservation projects across the United States, including work with raptors, songbirds, and shorebirds. She holds a Bachelor's degree in Biology from Bowdoin College in Brunswick, Maine, which is where she first developed a love and appreciation for the Maine coast.
KayLani Siplin - Sharing Nature: An Educator's Week

After discovering her love for education while volunteering at the Seattle Aquarium, KayLani has been working with diverse youth and adults through a variety of classroom and outdoor environmental education programs for the past 9 years and is a big supporter of STEAM. KayLani has had the pleasure of sharing her love for science and supporting youth in solving environmental problems they identified in their communities while striving to incorporate youth voice in other aspects of her work. KayLani enjoys helping youth see how everything fits together, opening doorways to interests in science, and helping youth discover the ways they can make meaningful change in their schools and communities. Additionally, she works to incorporate cultural responsive teaching strategies to ensure students are able to see themselves reflected in programming. Education: B.S. in Environmental Science (Marine Ecology emphasis) and B.A. in Environmental Education (Outdoor Education and Interpretation emphasis), Western Washington University; M.Ed. in Urban Environmental Education, Antioch University Seattle.
Jerry is a professor of biology at Keystone College, an educator for the Keystone College Environmental Education Institute, and the resident naturalist and volunteer steward at the Nature Conservancy's Woodbourne Forest and Wildlife Sanctuary in Susquehanna County, PA. Jerry began as an instructor at Hog Island in 1981 and finds every excuse he can to get back. He spent several years with Project Puffin working in the Galapagos and closer to home on Stratton Island, Maine. At home in Pennsylvania, he was a regional coordinator and species account author for the 2nd Pennsylvania Breeding Bird Atlas.
Ron is an environmental science educator from Merchantville, NJ where he teaches K-12 environmental science in the Haddonfield School District.. His programs and classes emphasize citizen science, field studies and ecological restoration. In the summer Ron leads the Life Science Field Training Institute for Pinelands Preservation Alliance – a program that offers teacher training and experience with field study techniques in the NJ Pine Barrens and regional coastal ecosystems. Ron has collaborated on science education projects with the Academy of Natural Sciences, Pinelands Preservation Alliance, Camden County Parks, Drexel University and Stockton College. Ron enjoys Irish fiddle, hiking, birding and exploring the natural world with his wife Lisa, children Lily and Gabriel and dog Linus.
Iain Stenhouse is the Director of the Marine Bird Program for the BioDiversity Research Institute, based in Gorham, Maine, a non-profit organization working internationally to advance the conservation of wildlife. After receiving his Ph.D. in Cognitive & Behavioral Ecology from Memorial University of Newfoundland, Iain worked for the National Audubon Society. As the Director of Bird Conservation for Audubon Alaska, he completed the first state-wide assessment of significant sites for bird conservation, and produced the second edition of the Alaska WatchList . As Senior Scientist for the Important Bird Areas (IBA) Program, Iain developed Audubon's approach to monitoring and assessment of IBAs. He has authored or co-authored many scientific papers, technical reports, book chapters, and popular articles on marine bird ecology and conservation. Recently, Iain's work has focused largely on the migration and movements of marine birds at sea, using satellite transmitters and other tracking technologies, such as geo-locators. In collaboration with a Danish colleague, he tracked Arctic Terns from their breeding grounds in N ortheast Greenland to their wintering areas in Antarctica and back again – the longest animal migration ever recorded.
Trained as a wildlife biologist and ecologist, writing instructor, and historian, Nina is currently on the faculty of the UF Health Science Center Libraries, where she directs medical humanities programming in the UF College of Medicine. She teaches history of medicine, reflective writing and narrative medicine, nature and healing, environmental health, and medical humanities in the College of Medicine. Her undergraduate courses include one on Harry Potter, arts and health in Sub-Saharan Africa and sustainability. She collaborates with the UF museum of art, arts in medicine program, and Wilmot Healing Gardens. Nina first came to Hog Island in 1984 as an intern with Project Puffin. She is currently completing her Ph.D. in History from the University of Michigan. Nina's research interests include environmental history, the history of the human-animal relationship, and the history of science and medicine.
Anna Stunkel
Anna has had a lifelong interest in birds and the natural world. In high school, she volunteered as an educator at Drumlin Farm Wildlife Sanctuary and she was a member of the sanctuary's Young Birders Club. She graduated from College of the Atlantic in 2013 with a BA in Human Ecology and a concentration in Wildlife Biology. She completed a Research Experience for Undergraduates at La Selva Biological Station, Costa Rica during her time in college. Since graduating, Anna has been working as a seasonal field biologist in various areas of the country. She has a love of hawkwatching, and has worked as a raptor counter in California, Idaho, Maine, Virginia, and New York. She has also worked with seabirds, woodpeckers, and songbirds in various areas of the country. Anna's seabird and songbird work has taken her to Great Duck Island, Maine, Petit Manan Island, Maine, and Southeast Farallon Island, California. Islands have always held a special place in her heart due to the diversity of species, interesting ecology, and beautiful landscapes found on them. She is excited to spend some more time on an island with all of you this summer, and to encourage your love of birds and nature. Anna is also a wildlife and pet portrait artist who works mainly in colored pencil and pen. She has designed several t-shirts for the organizations where she has worked. In her free time, she enjoys hiking, horseback riding, and searching for reptiles and amphibians.
Barbara Sullivan-Watts - Spring Seabird Biology and Conservation
Barbara Sullivan-Watts currently teaches Environmental Biology at Providence College, RI following a 28 year career in oceanographic research at the University of Rhode Island. She received her M.S. in Environmental Engineering from Johns Hopkins University and Ph.D. in Oceanography from Oregon State University. Her research focused on the changes in marine plankton food webs of Narragansett Bay and Georges Bank caused by pollution and over-fishing . She has also shared this knowledge and appreciation of scientific research with K-8th grade teachers for 20 years as a Co-Director and board member of GEMS-Net, a partnership among URI's School of Education, scientists and public school districts. After attending Steve Kress's Seabird Conservation Program at Hog Island in 2015 she was delighted to find that her expertise in marine plankton would be a welcome addition to the marine life studies at Hog Island. The seabirds know well enough the significance of the base of the marine food web – plankton – that support the fish that feed the birds! She thinks plankton are wonderful creatures to look at and learn about for their own right, but that knowing about their ultimate importance to birds will makes them all the more fascinating to campers at Hog Island.
Clay Sutton
Clay Sutton is a life-long resident of Cape May, where he has worked as an environmental planner, environmental program administrator, vice-president of an environmental consulting firm specializing in threatened and endangered species, and as a self-employed environmental consultant, naturalist and field biologist. Clay is a writer, lecturer, and was a long-time instructor for the American Birding Association's Institute for Field Ornithology. Clay is a co-author, with Pete Dunne and David Sibley, of the classic Hawks in Flight, and Clay and his wife Pat have co-authored How to Spot Butterflies, How to Spot Hawks & Eagles, and How to Spot an Owl, all published by Houghton Mifflin Harcourt. Their latest book, Birds and Birding at Cape May, is the in-depth result of their efforts over many years documenting and protecting the migration and the Cape May area that they so love. This landmark book is a complete guide to birds and birding for the Cape May region, covering what to see, when, where, and how to go, as well as the storied ornithological history of the Cape. For more information go to Pat and Clay's website:www.patandclaysutton.com.
Pat Sutton has studied the natural world for over 30 years, first as the naturalist at the Cape May Point State Park in the 1970s and 1980s and then for 21 years as the naturalist and program director at New Jersey Audubon's Cape May Bird Observatory (1986 to 2007). She and her husband (Clay Sutton) wrote the landmark book, Birds and Birding at Cape May, the in-depth result of their efforts over many years documenting and protecting the migration and the Cape May area that they so love. Other books by Pat and Clay include How to Spot Butterflies, How to Spot Hawks & Eagles, and How to Spot an Owl. Today Pat is a free-lance writer, photographer, naturalist, educator, lecturer, tour leader, and wildlife garden consultant. Sutton's own wildlife garden is a "teaching garden" featured in programs and workshops she teaches and is included on many tours, including tours of private wildlife gardens that she has led for twenty-one years. For more information go to Pat and Clay's website: www.patandclaysutton.com.
Anna Tucker
Anna Tucker is a PhD candidate at Auburn University studying the stopover ecology of migratory shorebirds in Delaware Bay. She received her B.S. in Biology from Loyola University, where she studied wood thrush breeding behaviors, and M.S. from Virginia Commonwealth University, where she worked with prothonotary warblers. For her dissertation she is using mathematical modeling tools to better understand stopover site use, response to shifts in the timing of food availability, and drivers of population dynamics for Arctic-breeding shorebirds. Her research focuses on understanding threats to migratory birds throughout their annual cycle and using that knowledge to support science-based conservation decision making. She has also worked as an educator for the Patterson Park Audubon Society and the National Aquarium in Baltimore, and has taught ornithology and ecology for undergraduate courses and the Alabama Master Naturalist program.
Bill Thompson III is the editor/co-publisher of Bird Watcher's Digest, America's longest-running magazine for birders. He's the author of numerous books on birds, including Bird Watching For Dummies, Identify Yourself: The 50 Most Common Bird Identification Challenges, Identifying & Feeding Birds, and the forthcoming Young Birder's Guide to Birds of North America. He writes a weekly blog, Bill of the Birds and hosts a podcast called This Birding Life. Bill regularly speaks, guides, and performs at birding festivals across North America and consults internationally on ecotourism marketing. He has watched birds in 47 US states and in 28 countries. In his spare time he's the leader of the country-rock band The Rain Crows.
Raymond Van Burkirk - Building Better Birding Skills, Coastal Maine Bird Studies for Teens One and Two
Raymond L. VanBuskirk's love for the natural world was born in the pine forests of the Land of Enchantment. He is a New Mexico native and has spent the first 28 years of his life following his dream of creating a career focused around birding. Raymond co-owns and operates
BRANT Nature Tours
, a New Mexico-based nature travel company with a strong commitment to both environmental and social justice. His career experience also includes multiple ornithological field research positions, including two summers as seabird research technician on the Arctic Ocean, head Rosy-Finch researcher with Rio Grande Bird Research Inc., past president of the Central New Mexico Audubon Society, board member of Western Field Ornithologists, ABA young birding camp instructor, and birding specialist for Leica Sport Optics. Raymond is a proud member of Queer Birders of North America (QBNA), the continent's informal club for LGBTQ+ members of the birding community.
Raymond had a life changing experience at Hog Island's Coastal Maine Bird Studies camp way back in 2006, when he was a teenager, and can't think of anything he'd rather do then spend time on Hog Island connecting people's heart to the amazing natural diversity of Maine.
Carrie Van Horn - Family Camp One, Mountains to Sea Birding for Teens
Carrie is graphic recorder, illustrator, photographer and conservationist with a deep love and appreciation for lush forest ecosystems. With a professional background in conservation and sustainability, she has consistently ingrained creativity and art into her work. Carrie has been honored to work with many diverse teams; from a Women's Beading Collaborative in Kenya to numerous Environmental Education efforts to the City of Fort Collins Climate Action Plan and Electric Vehicle Planning teams. Throughout her adventures as a social science researcher, educator and environmental planner it became clear that Carrie's niche is visual. Her art is inspired by wild places and the kind people she has been fortunate to cross paths with. Carrie has been an instructor at Hog Island's Family Camp and also provided a graphic recording of the Hog Island and Project Puffin history.
Dan Van Horn - Family Camp One
Dan grew up in Ohio with a family who loved spending time outdoors, camping, hiking and playing baseball in the backyard. After graduating from the University of Dayton with a degree in Biology he traveled the country teaching Environmental Education. He has lived in a silver mining ghost town in the mountains of Colorado, taught students about and handled birds of prey in the foothills of the Sierra Nevada Mountains, shared the magic of wild edibles in the deciduous forests of southern Ohio, and managed the staff and curriculum for a residential outdoor school in the Rocky Mountains. After years of traveling and teaching Dan has spent the last four years working at a Waldorf School in Fort Collins Colorado where he has been the Games and Movement Teacher, the Environmental Science Teacher and is currently a Class Teacher in the 7th grade.
Peter Vickery is President of the Center for Ecological Research, a non-profit company focused on conservation research. He is an Adjunct Assistant Professor in the Department of Natural Resources and Conservation at the University of Massachusetts, Amherst. Peter's research interests include habitat selection and breeding ecology of grassland birds, conservation planning on landscape and regional scales, and international conservation. He has a special interest in developing conservation strategies for species and ecosystems before they become endangered. He is writing a book on Maine Birds with Bill Sheehan and is collaborating on grassland bird research in Argentina. Recent projects have included regional grassland bird conservation strategies in New England and the reproductive biology of the Northern Blazing Star, a rare grassland forb. Peter is co-author of A Birder's Guide to Maine with Elizabeth Pierson and Jan Pierson. He has also consulted on wind power and hydro-kinetics projects in Maine. He loves being outdoors in Maine.
For 15 years, Bill spent just about every day following the chimpanzees of Gombe National Park in Tanzania, capturing the intimate details of their daily life. He has served as a camera operator and scientific advisor for more than 30 productions, including BBC/Animal Planet's "Chimp Week" and BBC/Discovery's 10-part series, "Planet Earth." Most recently he worked as principal photography for Disneynature's "Chimpanzee."
Brad Walker - Hands-on Bird Science
Ryan Weaver
Ryan Weaver is an evolutionary biologist and PhD candidate at Auburn University where he studies the bright coloration of birds and other animals. Ryan's interest in bird coloration stems from his first research experiences in college studying the brilliantly yellow Prothonotary warbler on their non-breeding grounds in the mangroves of Panama. A major focus of that trip was to help encourage local Panamanian middle school students and parents to recognize the critical importance of wetland habitats to not only bird biodiversity, but also to humans. Throughout his PhD, he has continued to promote the importance of science and natural history education to school-age children and other community members though outreach programs at the Auburn University Museum of Natural History and the Alabama Cooperative Extension Service by leading museum tours of bird specimen collections and biodiversity surveys of local forests and parks.
Drew Weber
Drew Weber is a tech geek and birder, always looking for new ways to combine technology with his favorite pastime. Founder of the multi-author blog, Nemesis Bird, where he writes about birding and technology, Drew has also done years of field work, primarily in Pennsylvania, including breeding bird atlas surveys, banding saw-whet owls to study their winter home ranges, Snowy Owls with Project SNOWstorm, and his own masters work on grassland birds in central Pennsylvania. Drew has served as chairman of Pennsylvania's bird records committee and the board of the state ornithological society. His current passion is building the most innovative apps for birders as well as butterfly and dragonfly enthusiasts, and promoting citizen science projects as VP of Operations at Birds in the Hand, LLC.
Justine Weber
Justine Weber is an ecologist, instructor, and PhD candidate at SUNY-ESF in Syracuse, NY. In her past life, she was a high school biology teacher in southeastern PA and a seasonal naturalist for various county parks, national wildlife refuges, and national parks. Her grad research focuses on rare wetland plant communities and their conservation: she is currently working with the US Fish and Wildlife Service to update the status of federally-protected Houghton's goldenrod. Justine is passionate about natural history, education, and conservation, and particularly loves when those three things can be combined. When she's not botanizing or birding, she loves gardening with native plants, reading, and adventurous cooking.
Author and naturalist Scott Weidensaul has written more than two dozen books on natural history, including Living on the Wind: Across the Hemisphere with Migratory Birds (a Pulitzer Prize finalist), The Ghost with Trembling Wings and Of a Feather: A Brief History of American Birding. His next book, The First Frontier: The Forgotten History of Struggle, Savagery, and Endurance in Early America, is due out in the spring of 2012. Scott's writing has appeared in publications including Smithsonian, the New York Times , Nature Conservancy, National Wildlife and Audubon . He lectures widely on wildlife and environmental topics and is an active field researcher, specializing in birds of prey and hummingbirds. Scott lives in the Appalachians of eastern Pennsylvania.
Jeff Wells is the Senior Scientist for the International Boreal Conservation Campaign and the Boreal Songbird Initiative, organizations working internationally for the conservation of North America's Boreal forest. After receiving his Ph.D. and Master's degrees in ecology from Cornell University, Jeff worked for the National Audubon Society as the New York State and later National Bird Conservation Director. During his tenure with Audubon, Jeff was located at Cornell University, where he continues as a Visiting Fellow of the Cornell Lab of Ornithology. He has authored or co-authored many scientific papers, reports, books, and popular articles on ecology and conservation topics including the book, Birder's Conservation Handbook: 100 North American Birds at Risk. Jeff's work now focuses on conservation of the largest remaining wilderness area in North America, Canada's boreal forest, through advocating for establishment of large, multi-million acre protected areas.
Doug Wentzel - Coastal Maine Bird Studies for Teens
Paul Winter
Soprano saxophonist Paul Winter is one of the pioneers of world music. In addition to combining elements of African, Asian, Latin, and Russian music with American jazz, Winter was one of the first to incorporate the sounds of nature and wildlife into his compositions. The sounds of nature fascinated Winter, who first heard the songs of humpback whale in 1968, and was beguiled by their poignant and complex vocalizations. The famed Paul Winter Consort combined the sounds of whales, wolves, and birds with their acoustic improvisations on their recording, Common Ground, the first album to blend musical influences from around the globe with voices from nature. Recognized worldwide for his music, he is the winner of seven Grammy® Awards. For more about Paul Winter, click HERE.
Sherrie York is an accomplished artist with an international reputation for lyrical and expressive works on paper. Her fine art exhibitions primarily feature relief linocuts and she is currently expanding to include artist books based on her long practice of keeping illustrated journals and field sketchbooks. For the past ten years Sherrie has been the lead illustrator for Audubon Adventures, as well as writer and designer of the program's Natural Journaling for Everyone packet. She provides illustrations and teaches workshops for a wide variety of conservation organizations and has been an invited artist on international expeditions of the Artists for Nature Foundation. Her original relief prints, watercolor paintings, and more can be seen on her website.
Julie Zickefoose started off as an illustrator of natural history subjects as a college freshman in 1976. A six-year stint as a field biologist with The Nature Conservancy's Connecticut Chapter proved a strong motivator both to learn more about ecosystems and to go back to drawing. Along the way, she began to write her own essays, studded with observations of birds and animals, and writing slowly crept into the forefront of her interests. Bird Watcher's Digest has been the major print venue for her writing since 1986, and she's painted 21 covers for the magazine. In 2006 her first book of illustrated essays, Letters from Eden was published. She contributed natural history commentaries to National Public Radio's All Things Considered from 2005-2010. Julie Zickefoose on Blogspot entertains around 19,000 visits per month. Her new book, The Bluebird Effect: Uncommon Bonds With Common Birds, will be published in early spring 2012. Julie and her family (Bill Thompson III, Phoebe, Liam and Boston terrier Chet Baker) live in a ranch house topped by a 42 foot tall birdwatching tower. She and Bill perform in a band called The Rain Crows. With a dozen species of breeding warblers and more gardens than any one person should probably try to take care of, Indigo Hill has everything Julie needs to keep writing and drawing for a very long time.
How you can help, right now
Instructors and Staff
We have some of the most brilliant ornithologists, authors, artists, and educators as part of our staff.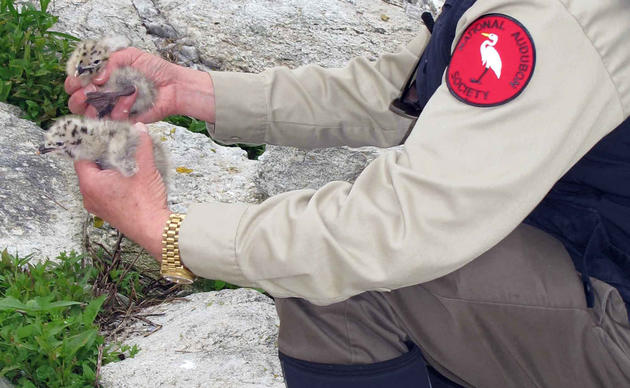 Camp Sessions
Learn more about our birding and nature camp sessions for adults, teens, and families.