Programs
Monhegan and Hog Island Birding for Teens
A teen week with emphasis on birds of Hog Island, Monhegan Island, and surrounding waters.
July 18-23, 2021
Most registrations were taken by 2020 rollover participants. Please sign up for the waitlist to be considered for any cancelled spots.
Designed for ages 14-17 only

This intensive 6-day, 5-night program on Hog Island allows enthusiastic young birders to connect with people their own age, learn field identification and explore bird ecology. An emphasis will be placed on field journals, the Maine Bird Atlas and seabird conservation. A tour of the Mad River Decoys by Audubon workshop will be provided, including a paint-your-own decoy activity. Each teen will take home a one-of-a-kind decoy to remind them of their week in Maine. Teens will learn about conservation projects around the world and see how decoys are used to restore bird species.
Due to COVID-19 restrictions we cannot land on any research islands this summer. A full-day field trip to Monhegan Island is included, where we will explore the island trails for breeding residents. As we head 12 miles offshore we will search for pelagic species like Northern Gannets and storm-petrels. On the way back, we will circle the famous Eastern Egg Rock and look for nesting Atlantic Puffins, Roseate Terns, and Arctic Terns.
Prices: Below are listed per person prices that include meals, housing, instruction, and all boat trips. Participants must arrange transportation to and from the Audubon dock in Bremen at the start and end of the session (see directions page). Check with your local Audubon chapter or bird club to see if scholarships are available.
$1745 for individual enrollment.
$1695 for organizations (bird clubs, Audubon chapters, etc.) that are sponsoring a teen in the program.
COVID-19 Guidelines:
Teen camp participants must have a parent or guardian within a 4-hour drive of Hog Island Audubon Camp. If teens exhibit COVID-19 symptoms, guardians must be able to pick them up for same-day evacuation and medical attention.
Due to COVID-19 restrictions we cannot provide transportation to and from the airport.
We will not have any mainland field trips that require transportation. All mainland activities will be done on foot or by boat drop-off.
All campers will be provided a single room but shared bathrooms.
All campers must comply with the strict camp COVID-19 guidelines - please read thoroughly before registering.
Questions: For questions regarding the program, registration, lodging or meals, contact the Audubon Camp program manager at hogisland@audubon.org or (207) 360-7733. Additional information can be found on the lodging and frequently asked questions page. For campers that are 14 years olds - due to airline restrictions you CANNOT fly independently to camp - call if you have questions.
Director
Eva Matthews Lark, Hog Island Program Manager & Instructor, and Costa Rica Teen Week Director
2021 Teen Leaders
Christian Hagenlocher, 2016 Big Year Birder and Educator, The Birding Project
Rosalie Haizlett, Field Journal leader, Artist and Illustrator
Alma Padilla, Environmental Educator
Joshua Potter, Naturalist and Marketing Coordinator, Shaver's Creek Environmental Center
Mik Oyler, Environmental Educator
Emma Rhodes, Avian Biologist and Master Bander
Guest Lecturers
Scott Weidensaul, Author and ornithologist
Eric Snyder, Todd Wildlife Santuary Facilities Manager, Seabird Institute
Heather Richard, Marine Scientist
Don Lyons, Conservation Science Director, Seabird Institute
NOTE: Audubon reserves the right to alter itineraries, instructors and particular arrangements, or to substitute similar itineraries or arrangements, at no penalty. If Audubon cancels a session, it will issue full refunds of all deposits or payments to the paid participants.
How you can help, right now
Instructors and Staff
We have some of the most brilliant ornithologists, authors, artists, and educators as part of our staff.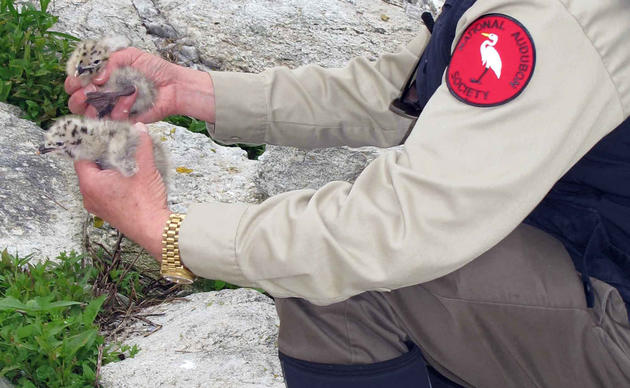 Camp Sessions
Learn more about our birding and nature camp sessions for adults, teens, and families.