Programs
Tern the Page
Join our Audubon Book Club!
COMING SOON FOR PURCHASE!
Tern the Page is a book club for bird enthusiasts around the world. Join us as we explore four bird and nature themed books by Hog Island Audubon Camp instructors. Each month we will host a book club meeting and then a separate "Meet the Author" session for the book. This is not your traditional book club though! We will start off with the story of a birder's Big Year that lands Christian Hagenlocher on Hog Island. Next we will explore Drew Lanham's newest poetry book "Sparrow Envy." Then we will get more connected to birds through Richard Crossley and Holly Merker's book "Ornitherapy," and finally we'll end with a great book on bird behavior by the esteemed ornithologist John Kricher. Each author has a special connection to Hog Island and our history.
Included in the price of the club:
Four books shipped directly to your home
Invitations to all 8 book club meetings
Signed author book plate
Tern the Page bookmark
Exclusive book club content online
Purchase the book club for $225* - includes shipping!
Books will begin shipping December 1, 2021.
Meet our 2022 Tern the Page books:
January: "Falcon Freeway" by Christian Hagenlocher
Learn more about how Christian Hagenlocher ended up at Hog Island in 2016 and became the youngest person to see over 750 ABA birds in a single year. Christian will delight us with tales of birding on a budget and the many trails and triumphs of a year on the road searching for birds. We will also discuss how The Birding Project came into existence and influenced his time on the road. Christian is an annual instructor at our teen birding camps at Hog Island. Most recently, he instructed at the 2021 Monhegan and Hog Island Birding for Teens week but typically leads our Mountains to Sea Birding for Teens program.
February: "Sparrow Envy: Field Guide to Birds and Lesser Beasts" by J. Drew Lanham
Drew Lanham brings us a collection of poetry and meditations. His insightful poetry will make you ponder deeper about yourself and your relationship with the natural world. Drew Lanham is a birder, naturalist and Alumni Distinguished Professor of Wildlife Ecology and Master Teacher at Clemson University. We are also proud that he has been an instructor at Hog Island in multiple sessions including Field Ornithology and Migration & Monhegan Island. Drew is a master storyteller and is sure to keep us both engaged and informed. He will join us for a live Q&A where we will hear him recite one of his poems.
March: "Ornitherapy" by Richard Crossley & Holly Merker
Richard Crossley and Holly Merker first met at Hog Island Audubon Camp as instructors for Spring Migration & Monhegan alongside Mark Garland. Over the course of the next few years, they would continue to forge their friendship and even start a new bird identification outdoor learning program together called ID Boot Camp. Now they have teamed up for our latest book club offering, "Ornitherapy." Join us to explore and understand birds by taking mindful observations that will benefit your mind, body and soul.
April: "Peterson Reference Guide to Bird Behavior" by John Kricher
John Kricher's bird behavior book is sure to delight our readers and get us ready as the spring migrants approach and bird behavior becomes even more intense. This book will take even the most casual birdwatcher to the next level by diving into the world of bird behavior. John is Professor Emeritus of Biology at Wheaton College, Norton, MA, where for 48 years he taught ecology, ornithology, and vertebrate evolution. When not writing books, John can be found as an instructor on Hog Island, most recently at Field Ornithology.
Book Club Schedule
All book club meetings and author visits will take place over Zoom at 7:30pm Eastern Time. Links will be provided closer to the program dates.
January: "Falcon Freeway" book club meeting
January : Meet the Author with Christian Hagenlocher
February : "Sparrow Envy" book club meeting
February : Meet the Author with Drew Lanham
March : "Ornitherapy" book club meeting
March : Meet the Authosr with Richard Crossley and Holly Merker
April : "Peterson's Reference Guide to Bird Behavior" book club meeting
April : Meet the Author with John Kricher
COMING SOON FOR PURCHASE!
Purchase the book club for $225* - includes shipping!
Books will begin shipping December 1, 2021.
**Sales tax applies to ME, NY, and CA.
If you already have the book, please consider gifting the one sent to you and joining the lectures.
For all other inquiries email Eva at hogisland@audubon.org.
Book Club Facilitators
Eva Matthews Lark - Hog Island Program Manager and Tern the Page Moderator
Eva Matthews Lark has an MS degree in Recreation & Parks Management and a BS degree in Environmental Science. She works year-around for Hog Island and manages the various social media channels, marketing, and teaches various online programs, in addition to overseeing scholarships, contracts, and rentals. She is now the director of our international Costa Rica Teen Camp and the Mountains to Sea Birding for Teens session at Hog Island. She is a guest speaker for local Audubon chapters and enjoys moderating birding talks online. She has been a birder for over a decade and credits the winter warblers of Florida as being her spark birds. In her free time she enjoys traveling with her wife and two rescue dogs. She particularly enjoys birding competitions with friends and is an avid eBirder and Fantasy Birder. Her favorite bird guide is the Sibley Birds East and her favorite bird book is Life List: A Woman's Quest for the World's Most Amazing Birds by Olivia Gentile, about Phoebe Snetsinger's quest to see all the birds in the world. She loves books about birds and nature and has over 250 titles in her home collection. When not reading non-fiction, Eva loves exploring other worlds through fantasy and science fiction.
Kimberly Keller - Development and Communication Associate for Seabird Institute
Bio coming soon!
Instructors and Staff
We have some of the most brilliant ornithologists, authors, artists, and educators as part of our staff.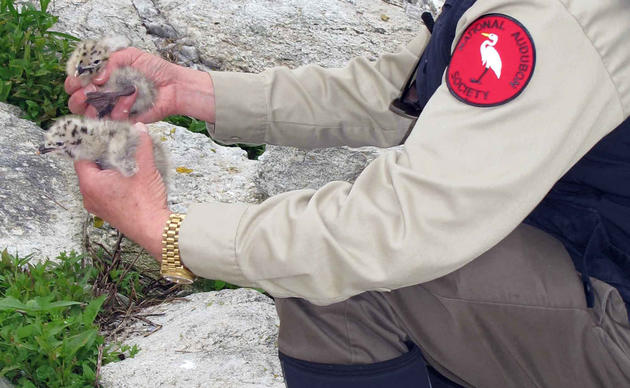 Camp Sessions
Learn more about our birding and nature camp sessions for adults, teens, and families.