About
Roseate Room
Hog Island Lodging
The Roseate Room comprises half of the Hog Island cabin known as the Quarterdeck. Like other Hog Island buildings, the Quarterdeck is a nautical name referring to: "a part of a deck on a naval vessel set aside by the captain for ceremonial and official use." This is a fitting name for this special seaside cabin that sits in the spruce woods, just above the shore on the east side of the Hog Island peninsula. But the Quarterdeck has its own rich history. It was built in 1932 on the west side of Hog Island by Mabel Loomis Todd. It originally served as a workshop for the Todd family during the decades when they resided on Hog Island. In 1982 it was floated around the peninsula of the island and pulled up to its present location next to its sister cabin, The Helm.
The Roseate Room is named for the endangered Roseate Terns that nest nearby on Eastern Egg Rock. This room comprises the southern half of the Quarterdeck. It has two twin beds, a bathroom with shower and is just a few minutes' walk from Hog Island's main campus.
Click on individual photos for larger versions.
Roseate Room: 2 person occupancy with 2 twin beds, and a private full bath. $250 surcharge per person. Call for availability.
Answers to more questions about housing can be found on the Frequently Asked Questions page.
Read more about the special history of the Helm and Quarterdeck.
Instructors and Staff
We have some of the most brilliant ornithologists, authors, artists, and educators as part of our staff.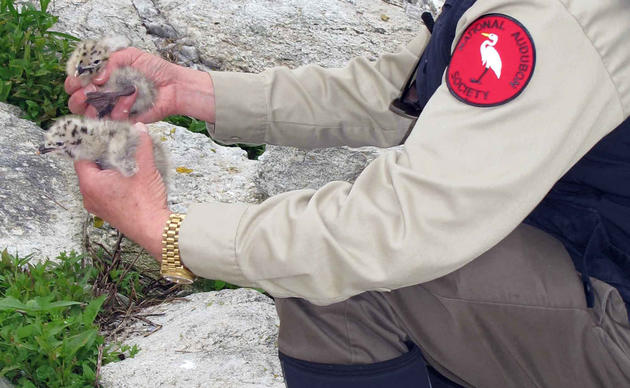 Camp Sessions
Learn more about our birding and nature camp sessions for adults, teens, and families.