News
Hog Island Happenings - September 2021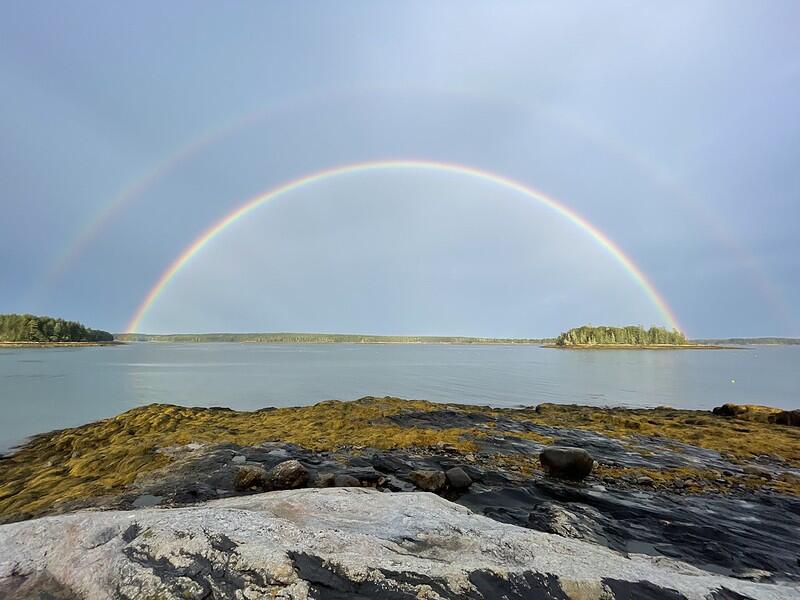 Programming
This year Hog Island launched its first Birds of Maine Islands: A Service Week camp session. With Seabird Institute researchers at the helm, campers had the opportunity to actively participate in seabird restoration efforts by painting seabird decoys and building bird blinds. Campers reveled in the early stages of fall migration with expert bird guide, Scott Weidensaul. The week was capped off by building Tree Swallow boxes and pulling invasive plants. It was a fun-filled week of service and learning.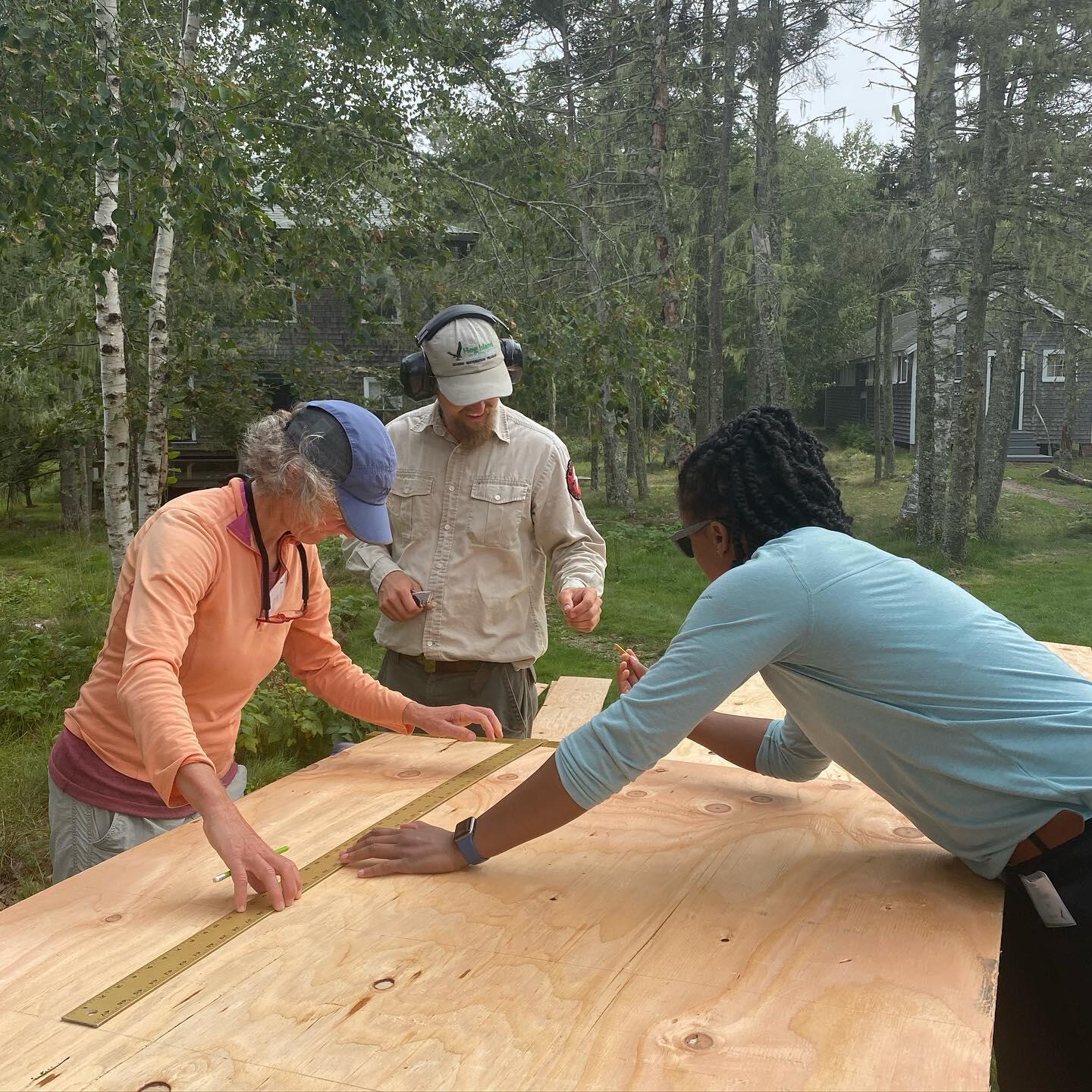 Our final camp session of the summer was Living on the Wind: Fall Migration & Monhegan Island with Scott Weidensaul, Holly Merker, and Seth Benz. Our day on Monhegan Island, the famous migratory hotspot, did not disappoint. Campers were entertained as Merlins chased songbirds and Northern Flickers from treetop to treetop and they saw rarities, like a Western Kingbird, alongside a multitude of warblers and flycatchers. During the mainland fieldtrip to Great Salt Bay, participants witnessed a Broad-winged Hawk migration with hundreds of birds, all streaming south and riding the thermals. It was the perfect ending to a summer filled with birds and birding connections. Our COVID-19 protocols were strict at times but it allowed us to have a summer without any incidents and many happy campers as they enjoyed the sights and sounds of Hog Island and Muscongus Bay.
Facilities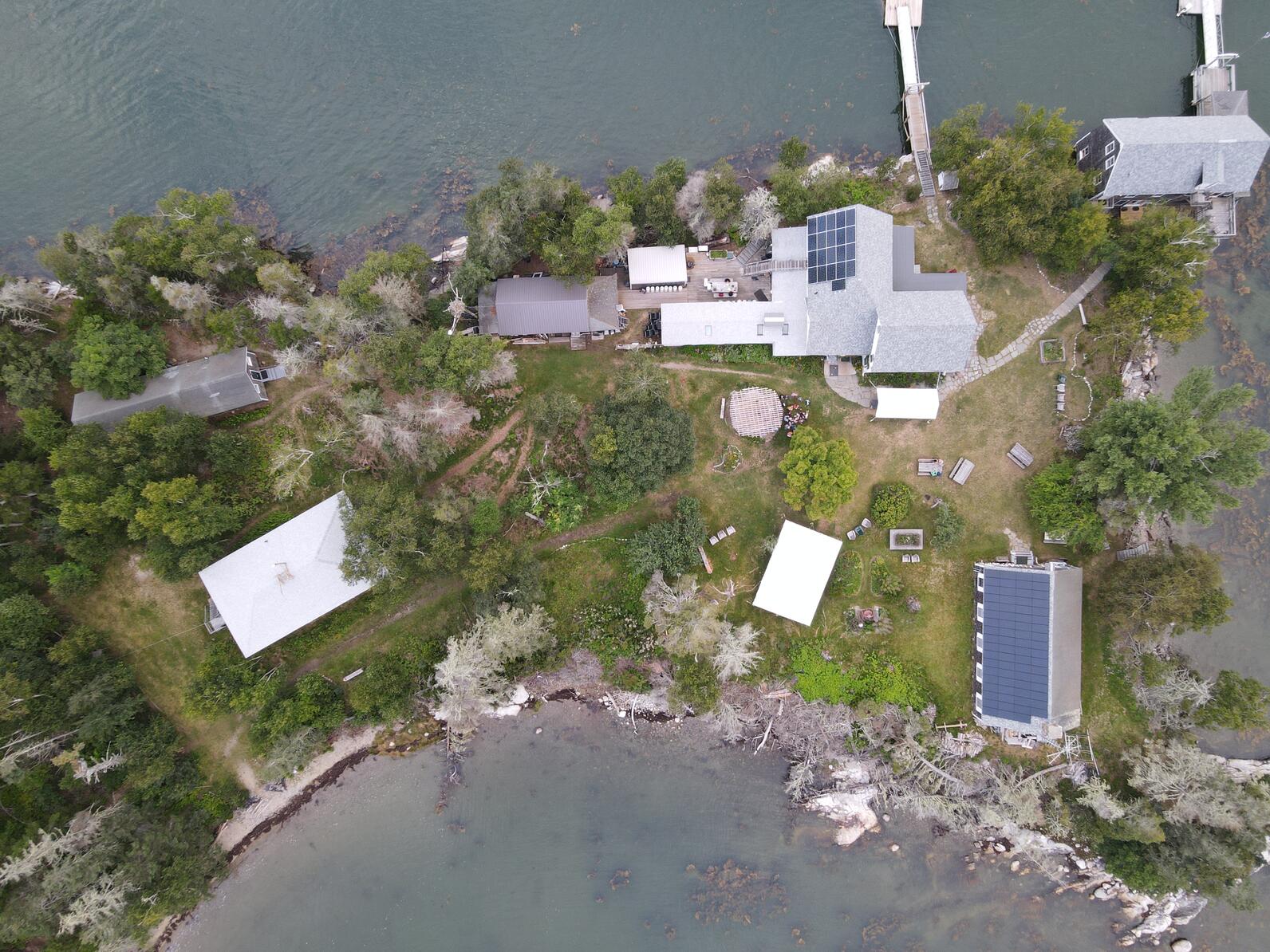 In September of 2016, the Friends of Hog Island sponsored the installation of solar panels on the roofs of the Bridge and Fish House buildings. Our initial hope was to cover up to 90% of our electrical demand with solar power. Since then, we have implemented other conservation strategies, such as installing LED lighting in all of the buildings and more efficient water heaters. We are excited to announce that we are now able to produce enough solar power to cover over 100% of our electrical use on Hog Island, with the surplus benefiting our winter offices on the mainland. This grid-tied system produces energy year-round so we can bank credits in the winter to use during the summer when our energy usage is at its peak. To date, we have produced 142,500 KWH of power, avoiding 111 tons of CO2 being released into the atmosphere. This is the equivalent to 11,333 gallons of gasoline not being used and a potential savings of over $18,000.
We owe a huge thanks the Friends of Hog Island. Additional appreciation and recognition goes to Benjamin Wong, who helped with the design and donation of portions of the system, Dwayne Escola and his team, who provided expertise, and Eric Snyder, who served as project manager and ensured the project was well organized and installed correctly. With this leadership, a team of FOHI volunteers installed the entire system in house. The system uses both micro and string inverter systems, representing both of the primary solar electric technologies, and has provided for a useful teaching opportunity about solar technology and installation.
As a camp that focuses on conservation, we are proud to do our small part and produce clean energy to support our operations. As climate change threatens the very birds we care about at Audubon, we encourage you to seek cleaner energy sources at your home and work.
Friends of Hog Island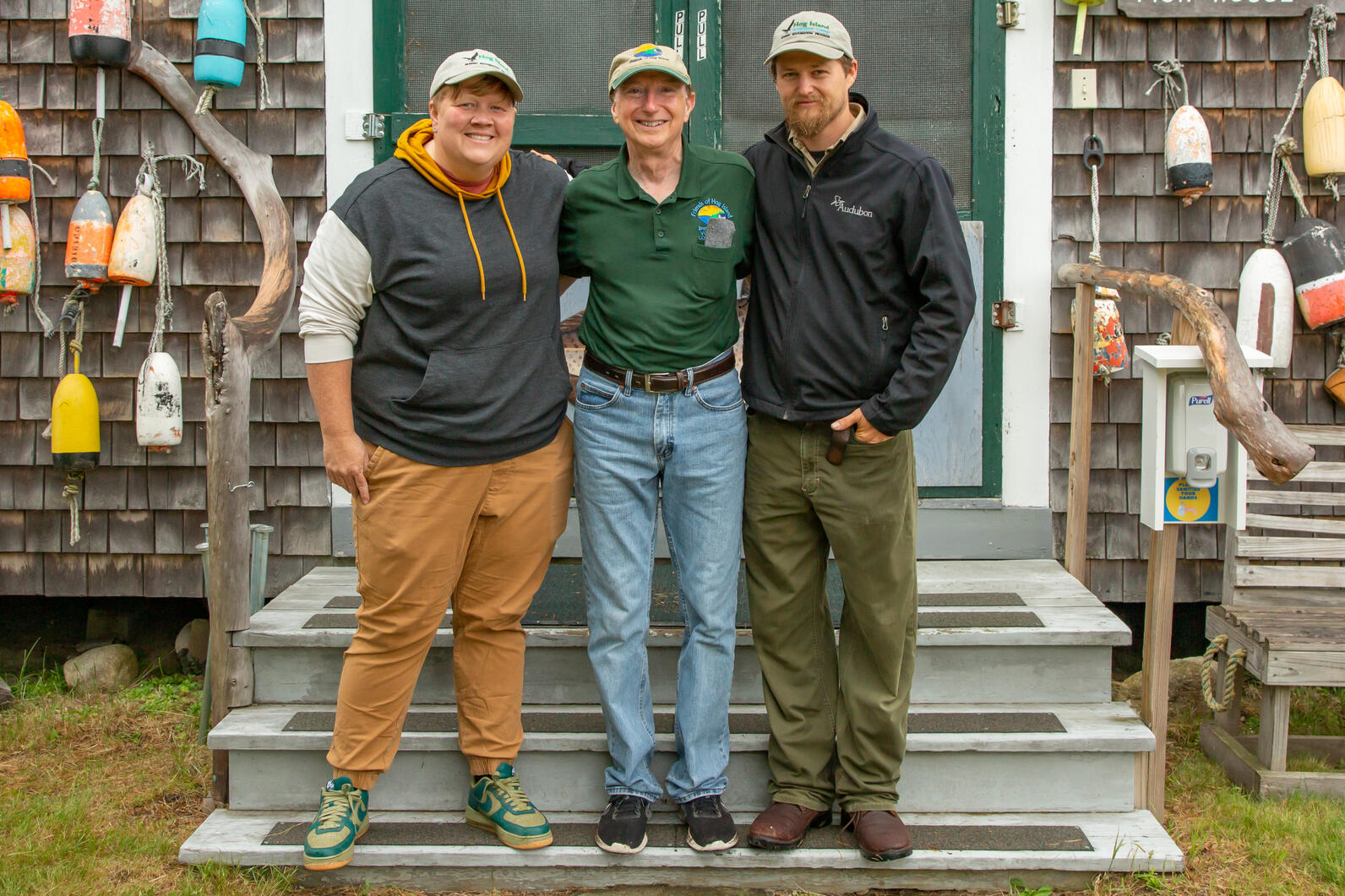 Tony Ferrara first came to Hog Island as a camper for Raptor Rapture in 2016 after following our Explore.org Osprey Camera. This life-changing session would lead him to become the first Friends of Hog Island Volunteer Coordinator. For the past four years, Tony has led our intrepid volunteer team each week as they assist the camp with dishwashing, cleaning, serving meals and many untold duties that keep the camp thriving. Tony's passion for Hog Island shines through his hard work. We are so grateful for all of his time, energy and enthusiasm and wish him the very best as he departs Hog Island for full-time retirement. Thank you, Tony! You have been an amazing part of our team!
A Note from Chef Cleo Bell: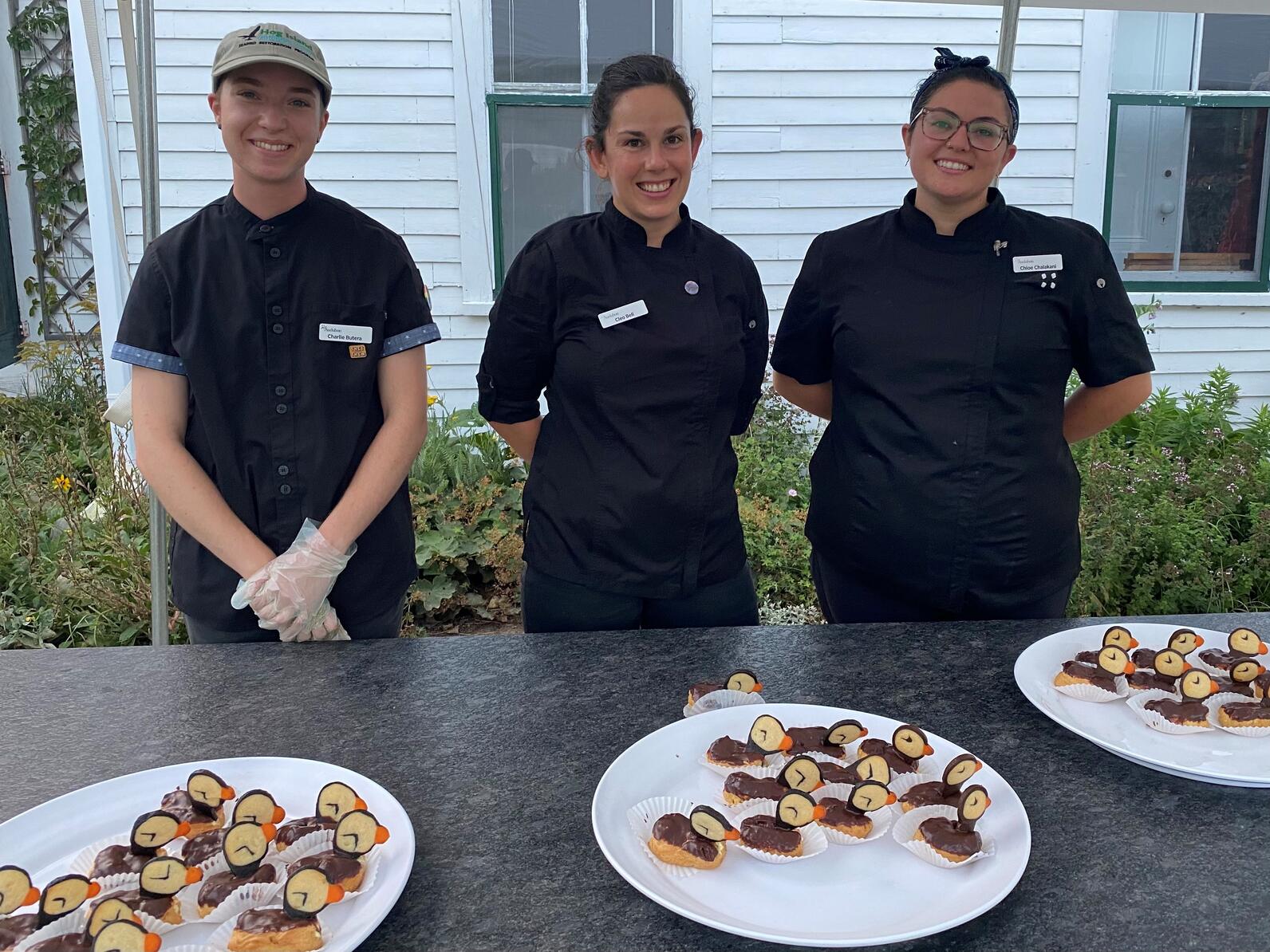 Although the 2021 season on Hog Island was different in many ways, our goal in the kitchen remained the same: serve delicious, filling meals inspired by local ingredients to fuel our camper's busy days and keep their bellies happy. And from May 28th until September 26th, for nine daytrips, eleven full camp sessions, and two rentals, that is what we did! We fed around 600 people (campers, staff, and volunteers) and cooked over 175 meals. I could not be more proud of the meals we prepared and of how our menus reflected Audubon's mission of working to make the world a more bird-friendly place.
In my welcome speech to campers before the first dinner, I say that we try to source locally as much as possible but, of course, we live in Maine, so it is not possible to get everything locally. However, when I look back over the numbers for this summer, I am amazed at the quantifiable difference it makes to intentionally include at least one local ingredient in each meal. With the addition of a nutrient-dense vegetable side at dinner, eating locally can contribute to a healthy diet. By committing to buying locally, we support the local economy and jobs in the community. And by buying sustainable seafood and conscientiously grown vegetables and meat, we promote fishermen and farmers who are changing the global food system and combating climate change.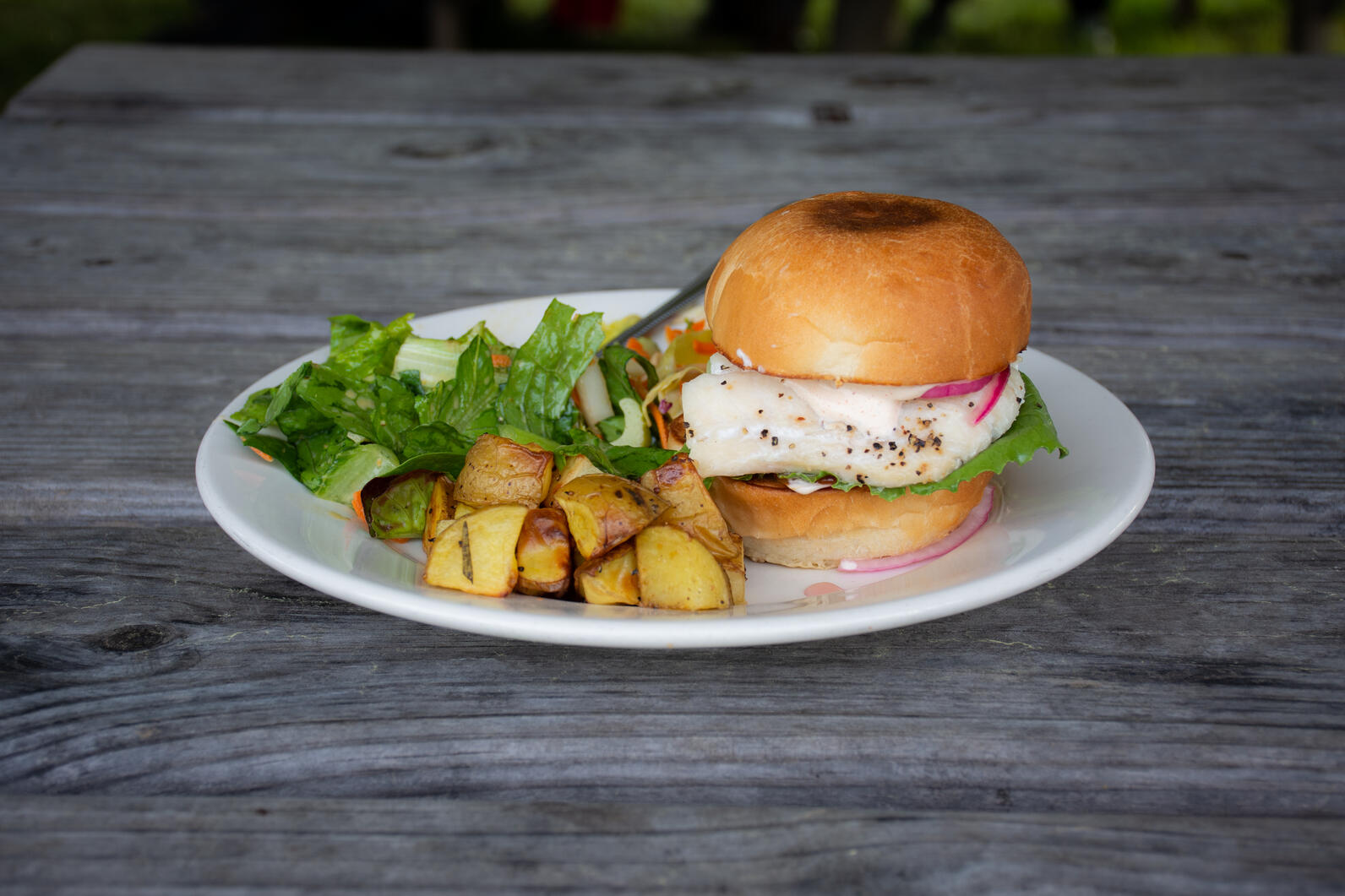 It may be harder for individuals to see how their purchasing power can change the world, but here on Hog Island, the proof is in the receipts. In 2021, we bought 220 pounds of local haddock from Jaime at Fisherman's Catch, 105 pounds of shade-grown coffee from Birds and Beans, and 3600 eggs from Bowden's Egg Farm. We spent roughly a third of our budget at local farms like Grace Pond Farm, Hall Brook Farm, Thirty Acre Farm, Maine Milk House, and other farms connected through Crown O'Maine. Another third stayed in the community at Rising Tide Coop and the local Damariscotta Hannaford's, both of which also support local vendors.
One of the most common refrains we hear from campers as they prepare to leave Hog Island is that they wish they could eat like this at home and they often ask for recipes. We are happy to share recipes, but the real insight to cooking like we do is this: Start by putting one local ingredient on your plate and see the change you can create.
Happy Cooking from the Hog Island Kitchen!

2022 Hog Island Camp Programs
We will open camp registration for summer 2022 on February 1, 2022. Please check back to see our tentative schedule in early December.
How you can help, right now
Instructors and Staff
We have some of the most brilliant ornithologists, authors, artists, and educators as part of our staff.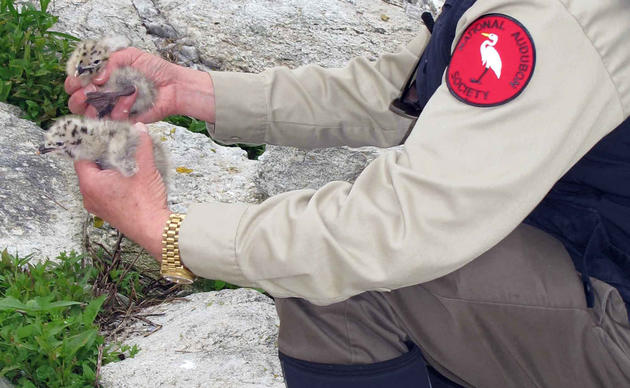 Camp Sessions
Learn more about our birding and nature camp sessions for adults, teens, and families.