News
Hog Island Happenings - Late Season 2022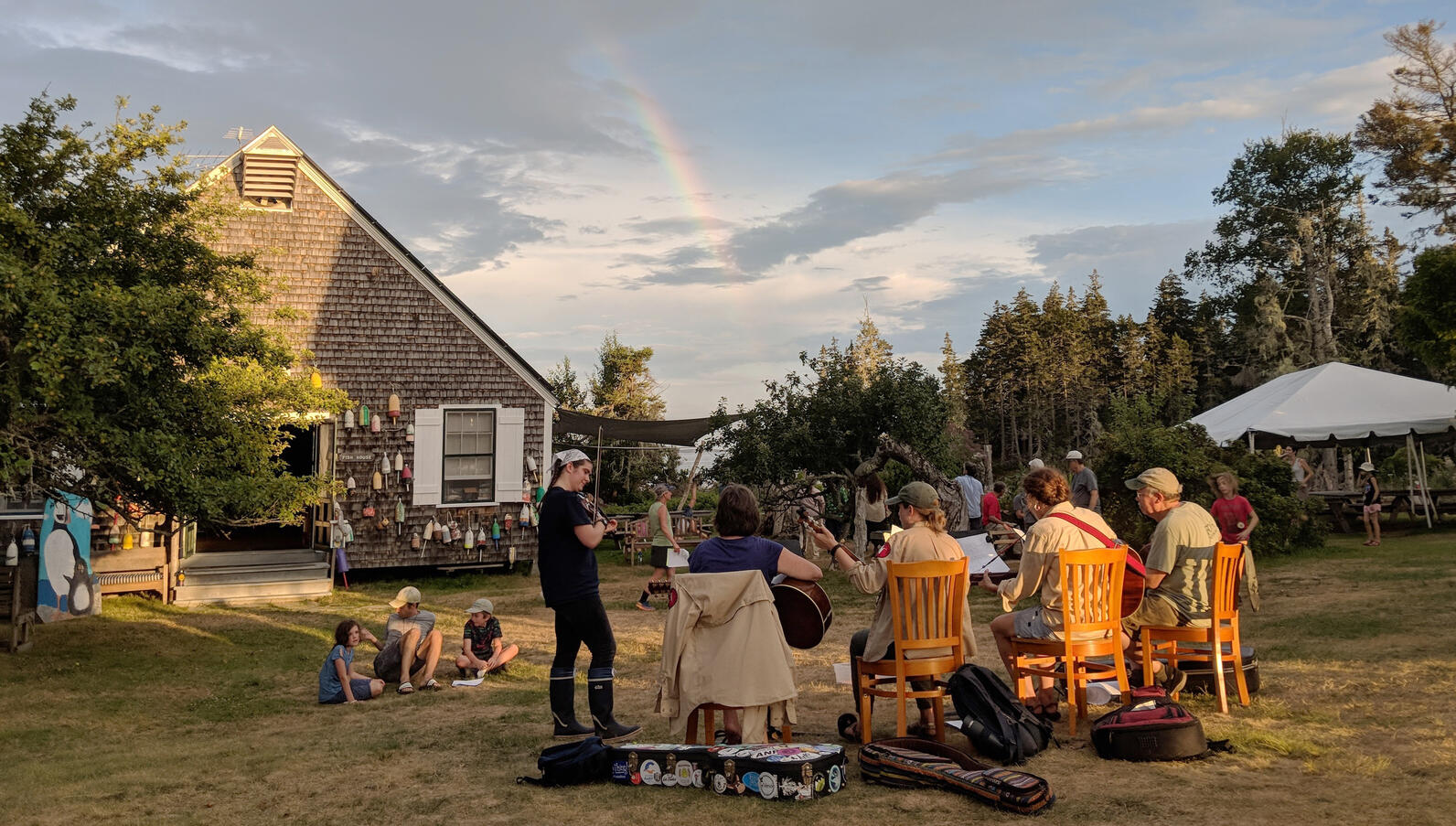 Programming
August is the time of Family Camp on Hog Island! We had two amazing sessions with families from all over the country. The common thread that wove our weeks together was an appreciation of nature and learning. Family Camp has workshops on everything from nature-inspired art to squid dissection to pond study to nocturnal insect study to full island hikes. The highlight of the week is circling Eastern Egg Rock and witnessing the end of the breeding season for our seabirds including the charismatic Atlantic Puffin. And of course, it wouldn't be Family Camp without our very own Hog Island Band, which regales us with tunes every night after dinner. Truly one of the most magical experiences of the summer is seeing our families learn together on this island.
Staff Highlights
Meet Alice James!
Title: Head Chef
Favorite bird: Double-crested Cormorant
Favorite meal at camp: Paella
Your top three job perks: 1. Local food from amazing farmers; 2. Living on the ocean; and 3. Amazing coworkers!
Meet Carter McDermott-Hinman!
Title: Sous Chef
Favorite bird: Northern Cardinal
Favorite meal at camp: Stir-fry peanut noodles
Your top three job perks: 1. Getting to watch the sunrise every morning; 2. The family-like community within the staff; and 3. Being surrounded by nature every day.
Moments in Nature
As the kids and adults of Family Camp arrived at Hog Island, they were greeted with many Black Guillemots (Cepphus grylle). Late August brought the end of the breeding season for many birds including the Black Guillemots, as the young Guillemots began to leave the nests and head out to the rocky ocean coastlines. The recently fledged Guillemots lack the distinct white wing patches and bright red feet that are characteristic of the breeding adults. Instead, the immature birds are mostly grey with a salt and pepper coloration from their necks to their wings. During Family Camp II, as the campers travelled onboard the Snowgoose III, over thirty Black Guillemots could be spotted circling the many islands of Muscongus Bay including many juveniles.
One of these young Black Guillemots got a little lost and was found alongside of the road leading to the Audubon Todd Wildlife Refuge. Kelly, Amy and Tiffany came across the fledgling on our way back to base and rescued him. Using Tiffany's fleece jacket as blanket, we wrapped up the young Guillemot and drove it back to base where we quickly examined the individual. The individual appeared to be alright but to be sure we called Avian Haven, a bird rescue and rehabilitation nonprofit organization. We placed the individual in a cardboard box with a proper blanket and brought it to the rehabilitation center. If you come across an injured wild bird, contact a rehabilitation center near you.
To stay updated with the birds we encounter on Hog Island, Todd Wildlife Sanctuary, around Eastern Egg Rock, and on all our other birding adventures, be sure to follow us on eBird @auduboncamp.
From the Kitchen
One of the weekly staples from the kitchen this season has been this extremely versatile peanut ginger sauce. It can be served hot or cold and goes great with plant-based meals, like a rice noodle and tofu stir-fry. This has been a fan favorite for all our campers, both kids and adults, and we hope that you and your families will enjoy it too!
Pineapple Upside Down Cake
Ingredients
1/4 cup unsalted butter, melted
1/2 cup packed light or dark brown sugar
8–10 pineapple slices
15–20 maraschino cherries
1-1/2 cups all-purpose flour
1 teaspoon baking powder
1/4 teaspoon baking soda
1/2 teaspoon salt
6 tablespoons unsalted butter, softened
3/4 cup granulated sugar
2 large egg whites
1/3 cup sour cream
1 teaspoon pure vanilla extract
1/4 cup pineapple juice (use leftover from can)
2 tablespoons milk
Preparation
Preheat oven to 350°F (177°C).
Prepare the topping first: Pour 1/4 cup melted butter into an ungreased 9×2-inch pie dish or round cake pan. Sprinkle the brown sugar evenly over the butter.
Blot any excess liquid off from the fruit with a clean towel or paper towel.
Arrange about 6-7 pineapple slices and all the cherries on top of the brown sugar.
Make the cake batter next: Whisk the flour, baking powder, baking soda, and salt together in a medium bowl. Set aside.
Using a standing mixer fitted with a paddle attachment, cream butter and sugar together until light and fluffy, about 1 minute. Scrape down the sides and up the bottom of the bowl with a rubber spatula as needed.
On high speed, beat in the egg whites until combined, then beat in the sour cream and vanilla extract. Scrape down the sides and up the bottom of the bowl as needed.
Pour the dry ingredients into the wet ingredients. Turn the mixer on to low speed and as the mixer runs, slowly pour in the pineapple juice and milk.
Beat on low speed just until all the ingredients are combined. Do not over-mix. You may need to whisk it all by hand to make sure there are no lumps at the bottom of the bowl. The batter will be slightly thick.
Pour and spread cake batter evenly over topping.
Bake for 43-48 minutes. The cake is done when a toothpick inserted into the center of the cake comes out mostly clean, with a few moist crumbs on it.
Remove cake from the oven and cool on a wire rack for just 20 minutes.
Invert the slightly cooled cake onto a cake stand or serving plate.
How you can help, right now
Instructors and Staff
We have some of the most brilliant ornithologists, authors, artists, and educators as part of our staff.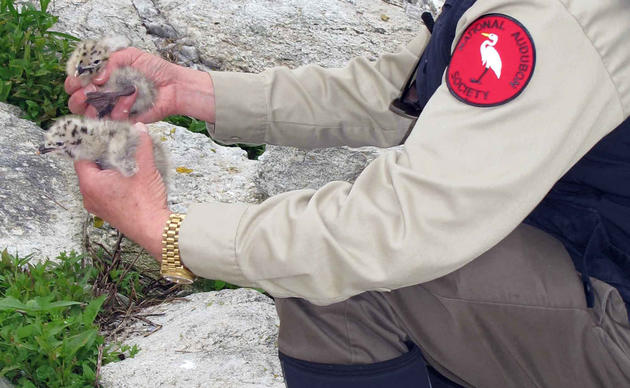 Camp Sessions
Learn more about our birding and nature camp sessions for adults, teens, and families.