News
Hog Island Happenings - July and August 2021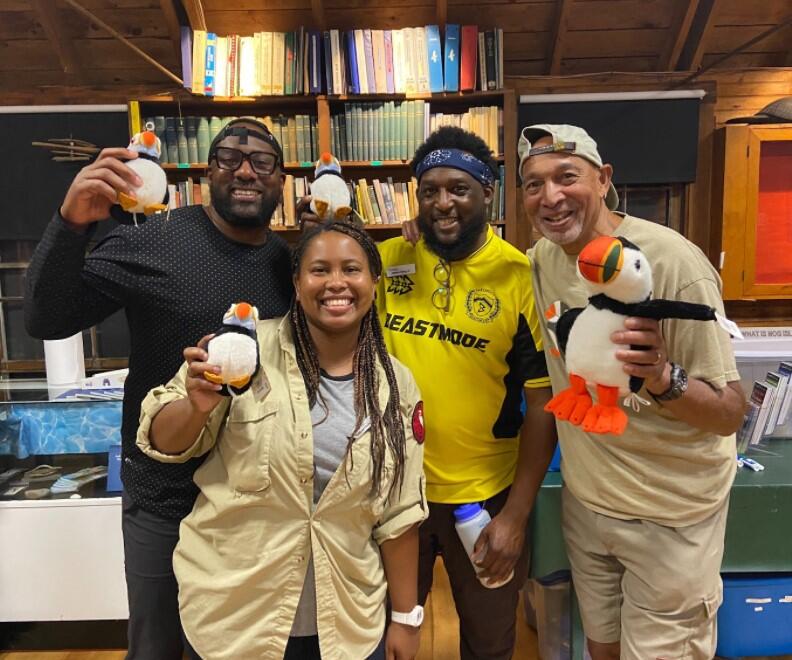 Programming
In July, we paid homage to our past with our annual Sharing Nature: An Educator's Week. Hog Island was historically a camp for teachers and we continue the tradition with a full session dedicated to environmental instructors each July. These intrepid teachers, naturalists and educators come from across the country to hone their skills of teaching outdoors and connecting their students to nature. Special guest, Derrick Jackson stopped by to share stories of puffins and seabird research.
July & August brought us the youngest campers of the summer. Our new Monhegan & Hog Island Birding for Teens program was a rousing success. We had 30 teens come together to learn about bird conservation and biology. The week included bird banding, the Maine Bird Atlas project and lots of seabirds including Manx Shearwater, Great Shearwater, Wilson's Storm-petrel, Common Murre, and the infamous Atlantic Puffins! A highlight from the week was the opportunity to paint tern decoys to take home, made by our Audubon research staff and painted to fit one of the three species of tern seen at camp.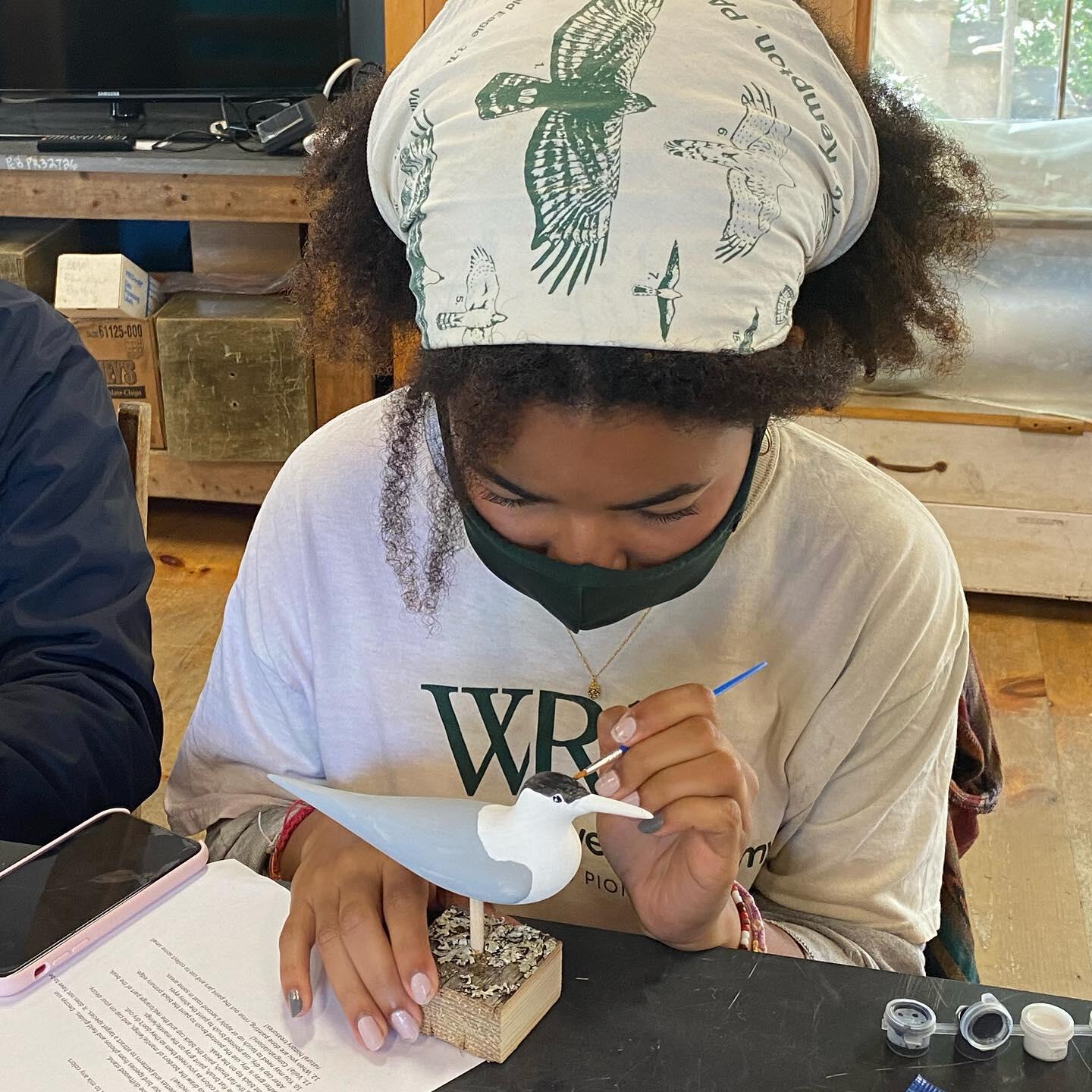 During Family Camp, we switched gears to encompass not just bird biology but also topics like marine science, botany, and insect identification. Each evening after dinner the campers were serenaded by the Hog Island band – aptly named the Guillemotley Crue during Family Camp One and the Puffin Rockers during Family Camp Two.
Facilities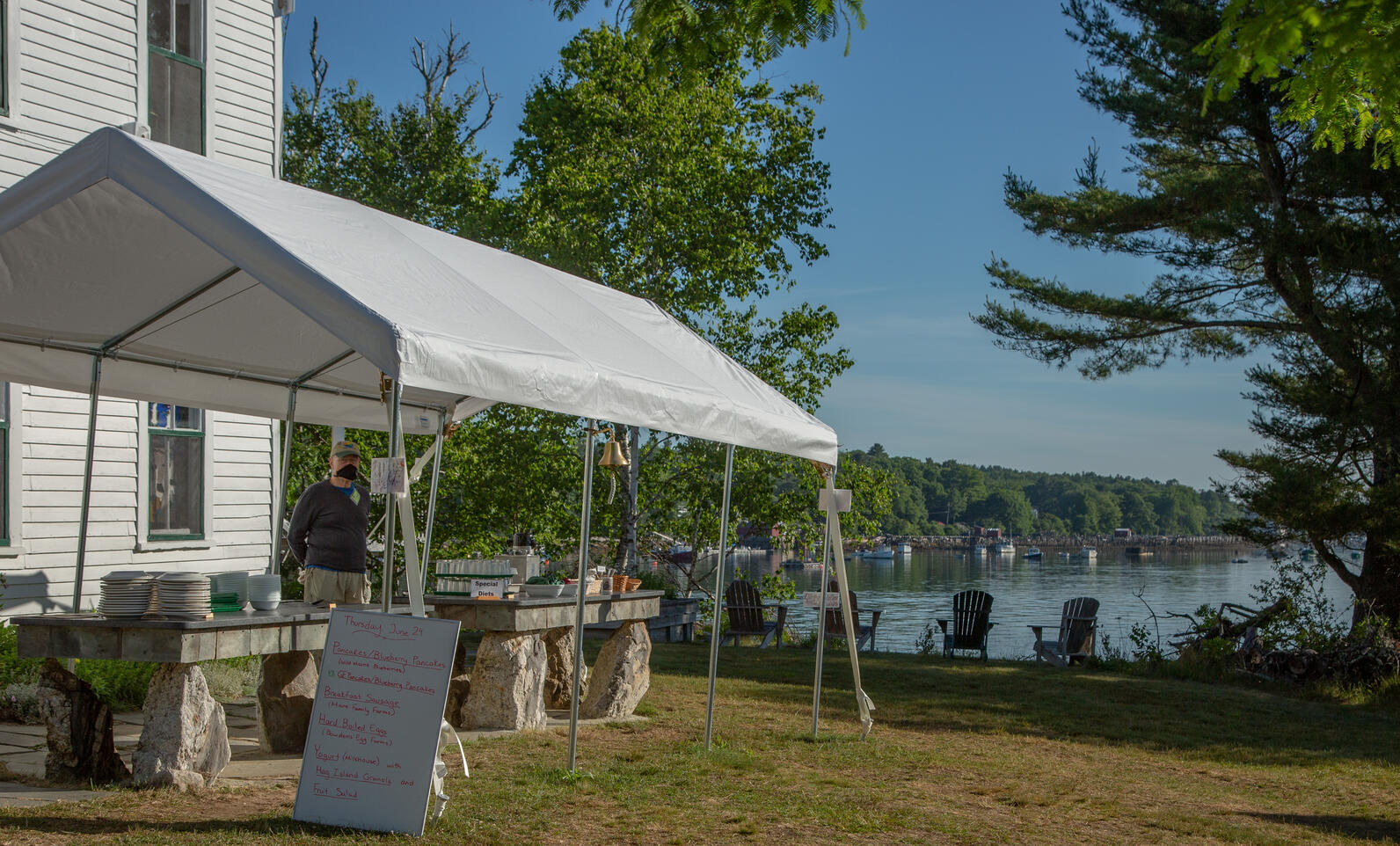 The biggest game changer of the summer has been our new large tents. Even in rainy weather, we are able to eat outdoors. They allow us to have a spot to congregate in the evenings for music and singing and some much-needed shade as the dog days of summer approach. These tents also cover our buffet line tables and shield our food and volunteers from the weather. We may never eat indoors again!
Friends of Hog Island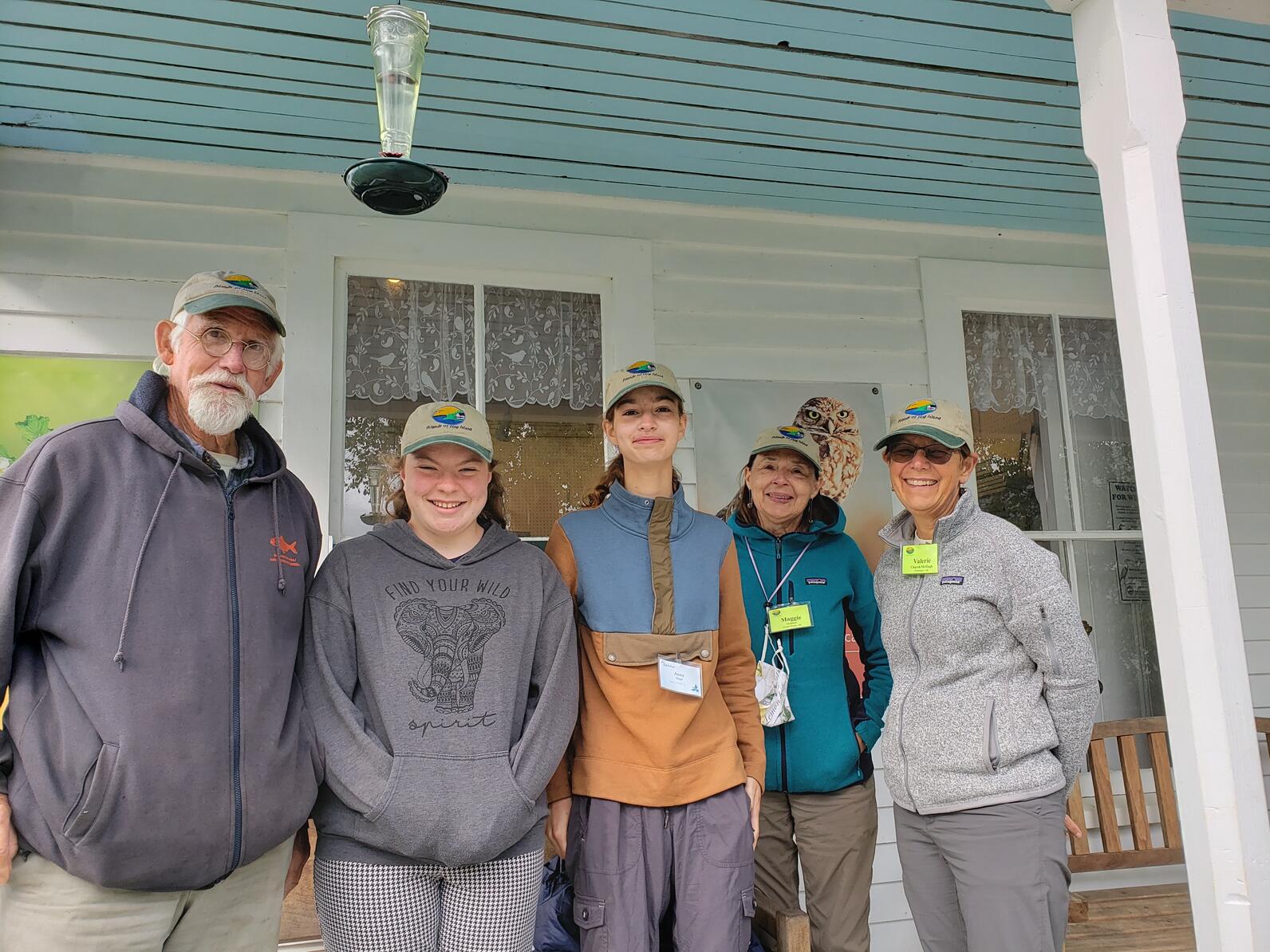 Monhegan and Hog Island Birding for Teens was a joyful time on Hog Island, with 30 of the smartest and most interesting teens anyone could hope to meet. Two of these young people, Eliza Nicholson and Anna Siegel, received a full scholarship for the week from Friends of Hog Island. They are pictured here, along with three of our fine volunteers.
Kitchen
If you were to guess the most requested recipe from the Hog Island Kitchen, you might say Cream Puffins, and you'd be right (you can find the recipe for Cream Puffins here), but a surprisingly close second request is our granola recipe. Hog Island granola is made fresh in house, of course, but what makes it really shine is the local yogurt from Maine Milkhouse.
The Milkhouse Dairy Farm & Creamery is located in Monmouth, Maine, about an hour from Hog Island, and was started in 2012 by Caitlin Frame and Andy Smith. They raise dairy cows, steers, laying hens, and pigs, and they make a variety of organic dairy products, including the creamiest, tangiest, tastiest yogurt you could ever want. We began serving their yogurt on Hog Island in 2015 and have never looked back. They have a commitment to sustainable, conscientious agricultural practices and ties to like-minded farms in the community, like Grace Pond and Spark Plug Farms. In addition to yogurt, we source the majority of our beef, pork, and chicken from these three farms.
If you can't find Milkhouse yogurt because you live to too far away, search out your local dairy and taste the difference that eating locally can make. Our favorite flavors include Maine blueberry and maple, which pair perfectly with the nutty, toastiness of Hog Island granola. And if you can't eat Hog Island granola because you're too far from the Island, make your own with the recipe below.
Hog Island Granola (adapted from Cookie & Kate)
4 cups old-fashioned rolled oats (use certified gluten-free oats for gluten-free granola)
1 ½ cup raw nuts and/or seeds (we use walnuts, cashews, slivered almonds, and pecans, but sunflower seeds, pumpkin seeds, and flax are great options)
1 teaspoon fine-grain sea salt
½ teaspoon ground cinnamon
½ cup melted coconut oil or olive oil
½ cup maple syrup or honey (we use syrup)
1 teaspoon vanilla extract
⅔ cup dried fruit, chopped if large (we use cranberries, apples, and golden raisins)
1/2 cup coconut flakes (unsweetened)
Preheat oven to 350* and line 1 or 2 sheet trays with parchment paper. Combine oats, nuts/seeds, salt, cinnamon and mix. Add oil syrup and vanilla and mix to coat. Lay onto a single layer on a sheet tray and press firmly. Bake until lightly golden, about 20-23 minutes, stirring half way.
Remove from oven and press into a single layer again - this allows granola to cool into bigger chunks. When granola is cool, pour into a mixing bowl, add dried fruit and coconut, and mix to combine. Store in a well-sealed container at room temp for 1-2 weeks or freeze in freezer bags for up to 3 months.
How you can help, right now
Instructors and Staff
We have some of the most brilliant ornithologists, authors, artists, and educators as part of our staff.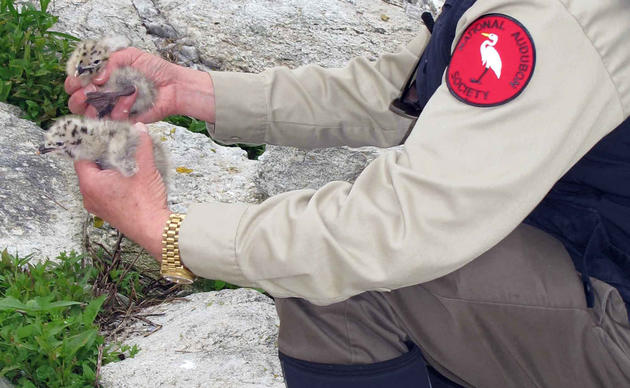 Camp Sessions
Learn more about our birding and nature camp sessions for adults, teens, and families.