Programs
Raptor Rapture
Immerse yourself in raptors
July 7-12, 2019
Register Here
The gorgeous forests, grasslands and remote islands of mid-coast Maine are home to many hawks, eagles, falcons, vultures and owls. Immerse yourself in the fascinating world of birds of prey, with a special emphasis on Maine's thriving osprey population - including the famous osprey pair Rachel and Steve, Hog Island's own online nest-cam stars.
You'll have a chance to work with some of the world's most respected raptor biologists, try your hand at raptor photography, hone your identification skills, and learn more about the critical role these birds play in the environment.
Prices: The prices below are listed per person and include meals, housing, instruction and all boat trips. Participants must arrange transportation to and from the Audubon dock in Bremen at the start and end of the session (see directions page).
$1045 twin bed in the Queen Mary loft, 6 beds total, shared bathroom (women only)
$1145 Standard Room: twin bed in a shared double or triple room, shared bathroom
$1445 Osprey Room, 2 twin beds, private full bath, ocean view (dbl occupancy)
$1445 Roseate Room, 2 twin beds, private full bath, ocean view (dbl occupancy)
$1445 single room in Porthole Lodge, shared bathroom
$1695 The Helm cabin, private cabin with full bathroom, queen bed, deck, ocean view (dbl occupancy; option for three available)
Wait list
If the program or your preferred housing option is sold out, please add your name to the wait list. There are usually a few cancellations, and the first people on the wait list are almost always able to enroll. You can also email hogisland@audubon.org or call (843) 340-8673, for updates on the wait list status.
Questions: For questions regarding the program, registration, lodging or meals, contact the Audubon Camp program manager at hogisland@audubon.org or (843) 340-8673. Additional information about accommodations can be found on the lodging and frequently asked questions pages.
Please note that for these programs, there are NO prerequisites, and less experienced/enthusiastic spouses/friends are more than welcome to enroll in all sessions!
Director
Rob Bierregaard, Raptor Biologist, OspreyTrax
2019 Instructors
Tim Gallagher, Retired Editor-in-chief of Living Bird, the flagship publication of the Cornell Lab of Ornithology and researcher for the Ivory-billed Woodpecker (read more about Tim's search in Cuba)
Iain MacLeod, Director of Squam Lakes Natural Science Center
Guest Lecturer
Stephen Kress, Director, Seabird Restoration Program
How you can help, right now
Instructors and Staff
We have some of the most brilliant ornithologists, authors, artists, and educators as part of our staff.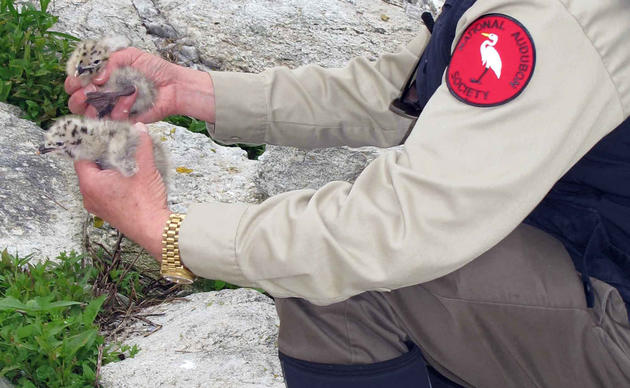 Camp Sessions
Learn more about our birding and nature camp sessions for adults, teens, and families.