Hundreds of hawk photos grace the pages of Richard Crossley's remarkable raptor guide that shows every raptor in nearly every posture. Learn to look at and enjoy raptors with new appreciation. 50 minutes
Download the Reading Materials.
Richard Crossley - Spring Migration & Monhegan; Raptor Rapture Online Speaker
Richard Crossley is an internationally acclaimed birder, photographer and award-winning author of 'The Crossley ID Guide' series. Crazy, wildly passionate, and driven are just a few of the words used to describe his love of birding and nature. Born in Yorkshire, Richard first visited the USA as a 21 year old. He quickly fell in love with Cape May and its incredible bird migrations, and moved there for good shortly afterwards. After 20 years of hiding in the business world and raising his family (with wife Debra, Sophie, Sam, and a dog – all blondes,) Richard co-authored The Shorebird Guide. He quickly became obsessed with the newfound opportunities provided by digital technology and book design: The Crossley ID Guide series was created. These are books for anyone who loves nature. The recent self-published The Crossley ID Guide: Waterfowl pushes the boundaries further by using different marketing concepts and attempts to get all outdoor conservation groups to see each other as one.
Richard also co-founded of the global birding initiative Pledge to Fledge (www.pledgetofledge.org,) Race4Birds (www.race4birds.org,) and The Cape May Young Birders Club. He has contributed to most major birding publications, is frequently heard on radio, and is a highly sought-after public speaker. He served on the board of directors at Hawk Mountain Sanctuary. He firmly believes that the time is right to popularize birding in the USA and other parts of the world.
Videos by Hudson Media Empire
©2019 National Audubon Society
Instructors and Staff
We have some of the most brilliant ornithologists, authors, artists, and educators as part of our staff.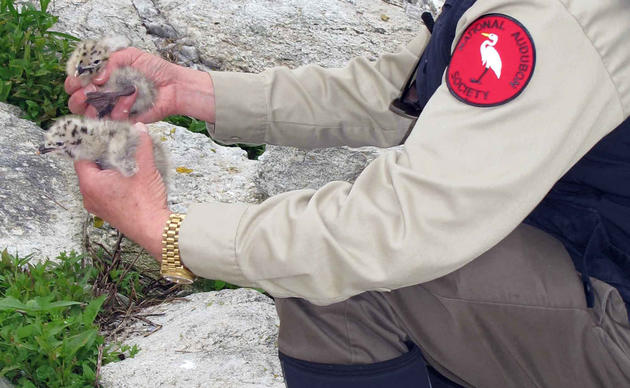 Camp Sessions
Learn more about our birding and nature camp sessions for adults, teens, and families.