Hog Island Audubon Camp continues our Making Bird Connections lecture series. Each month we feature a different bird-focused presenter followed by a connection to National Audubon Society's broader work. Learn from top experts in the field and join us for these FREE presentations. Donations are encouraged and can be made online: Donate Today!
Schedule
Presentations will take place over Zoom and will be streamed over Facebook Live every month starting November 16th. You can register for each lecture at the links below. Details to log into the presentations will be emailed to you once you register. You must register for each presentation separately.
November 16, 2021: A World on the Wing with Scott Weidensaul and Audubon's Vice President of Boreal Conservation Jeff Wells. This program will not be recorded for future viewing.
December 14, 2021: Cooking for the Birds: How to Start Eating Locally and Sustainably with Chef Cleo Bell and Audubon's Conservation Ranching team Chris Wilson and Farley Green. Watch the recording on FB Live.
Link to the Squash, Carmelized Balsamic Onion & Goat Cheese Pizza recipe
February 15, 2022: Life on a Seabird Island with the 2021 Seabird Institute's Researchers Kay Garlick-Ott, Emily Sandly & Jasmine Eason and Audubon's Marine Conservation Policy Manager, Remy Moncrieffe. Watch the recording.
March 15, 2022 - Using Art for Bird Conservation with Catherine Hamilton and Audubon Magazine's Jennifer Bogo discussing the Audubon Mural Project. Watch the recording.
Donate to the Hog Island & Seabird Institute Mural Project.
Cost: FREE
Donations encouraged!
All donations go to support Hog Island Audubon Camp operations.
Meet the presenters!
November 16, 2021
Scott Weidensaul
Author and naturalist Scott Weidensaul has written more than two dozen books on natural history, including Living on the Wind (a Pulitzer Prize finalist), The Ghost with Trembling Wings, and Of a Feather, as well as the Peterson Reference Guide to Owls of North America and the Caribbean. He is a contributing editor for Audubon magazine, a columnist for Bird Watcher's Digest, and has written for dozens of other publications. Scott has directed a major study of northern saw-whet owl migration for more than 20 years; is a co-founder of Project SNOWstorm (which studies snowy owls); a director of Project Owlnet, a collaboration of more than 125 owl-banding stations; and the Critical Connections project, which studies the migration of birds from Alaska's national park lands. He is also one of fewer than 200 licensed hummingbird banders in North America.
Scott is the director of Field Ornithology, Coastal Maine Bird Studies for Teens, Living on the Wind: Fall Migration, and Raptor Migration & Monhegan camps at Hog Island Audubon Camp. He is also an instructor for our Raptor Rapture Online Course and is currently the president of the Friends of Hog Island (FOHI).
Jeff Wells
As Vice President of Boreal Conservation at National Audubon Society, Jeff Wells conducts applied science, utilizes strategic communications that leverage public support, and builds and maintains partnerships that advance International Boreal Conservation Campaign (IBCC) conservation goals. Subject areas within this program include: biodiversity, conservation science, carbon storage, and links between Western Science and Indigenous Science/Traditional Knowledge. Jeff comes to Audubon from the Boreal Songbird Initiative (BSI), a member of the IBCC.
Jeff recieved his Ph.D. and Master's degrees in ecology from Cornell University. Jeff formerly worked for National Audubon Society at the New York State and later as the National Bird Conservation Director. During his tenure with Audubon, Jeff was located at Cornell University, where he continues as a Visiting Fellow of the Cornell Lab of Ornithology. He has authored or co-authored many scientific papers, reports, books, and popular articles on ecology and conservation topics including the book, Birder's Conservation Handbook: 100 North American Birds at Risk. Jeff has been an instructor at Hog Island Audubon Camp and also has helped facilitate equity, diversity and inclusion scholarships for people to attend camp.
December 14, 2021
Chef Cleo Bell
Cleo was born and raised in Washington, DC. She attended McGill University in Montreal and has a BA in Cultural Anthropology. After graduating, she moved back to DC and began working at local restaurants, such as Again, a British Isles-inspired gastro-pub and Komi, a high-end Mediterranean restaurant. She has spent four summers as the Head Chef for the Hog Island National Audubon Society summer camp in Maine from 2015-2017 and again in 2021, working with local farms to bring fresh food to the Island and to happy campers. Recently Cleo has had the opportunity to cook and teach at Boston Public Market, with the whole Market to source from and the whole of Boston to serve.
At first glance, it might seem a strange road from cultural anthropology to cooking, but food and cooking are integral to the expression and transference of culture. As they say: culture begins at the table. By concentrating on serving local, sustainable foods, Cleo hopes to elevate the experience of the diner and to make a positive impact on the local food community.
Chris Wilson and Farley Green
Audubon's Conservation Ranching Program
February 15, 2022
Kay Garlick-Ott, Emily Sandley and Jasmine Eason - Eastern Egg Rock Seabird Reserach Team 2021
Kay Garlick-Ott is a first-year PhD student in the Hull Lab at the University of California, Davis Graduate Group in Ecology. Her goal is to produce high-impact social behavioral research that can be easily used by conservation management to improve species outcomes. Before coming to Davis, she worked as a summer field technician at Project Puffin for four consecutive summers. She started out as a research assistant on Eastern Egg Rock, returned as a research assistant on Matinicus Rock and then as island supervisor on EER from 2020-2021. These experiences directly inspired her graduate research questions and shaped the kind of scientist she aspires to be. People who have worked with her on the project can probably attest to my undying love for grubbing puffin chicks... and eating massive quantities of pasta, not at the same time.
Emily Sandly, Wildlife Biology B.S., Keystone College class of 2020, has worked two summers as a research assistant on Pond Island National Wildlife Refuge and Eastern Egg Rock island. Currently, she works as a Visitor Services Assistant at Hawk Mountain Sanctuary, the world's first sanctuary for birds of prey and hawk migration count site. She is also a current Board Member of the Pennsylvania Chapter of the Wildlife Society and serves on two committees and assists other board members in planning and oversight for conferences and activities. In her spare time, she enjoys hunting with her family, camping, hiking, birding, and playing ukulele and violin. She hopes to pursue a master's degree in the future and has interests in non-profit organization work, as well as state and federal agencies.
Jasmine Eason is a third year Animal Science student, and her concentration is in pre-veterinary medicine. Last summer was her first time working with the project and she was placed on Eastern Egg Rock Island.
Remy Moncrieffe
Remy is the new Policy Manager of Marine Conservation for National Audubon Society.
March 15, 2022
Catherine Hamilton
Catherine Hamilton grew up exploring the mountains and deserts of Southern California, and was pretty much born with a pencil in hand. She began birding at an early age with her father, developing a keen interest in both natural history and art, and started her first ornithological notebook at seven. Somewhat mysteriously her parents encouraged her to continue this behavior, and is still doing about the same things today.
Catherine holds a Bachelor of Fine Arts in Illustration from the Rhode Island School of Design and a Master of Fine Arts in Painting from Bennington College. She taught painting and drawing at RISD from 1997-2003, and has taught at other institutions and programs (Bennington College, Mass College of Art, Mass Audubon) throughout the 25 years she has been a professional artist. For the last five years she has been traveling and birding full time, keeping her studio on the road while maintaining her exhibiting and project schedules. Working out of wildlife refuges, urban environments, research stations, and museum collections, Catherine has been following birds around the world, making drawings and paintings. Her fine art can be found in private, corporate, and small museum collections in the US and abroad. Her bird illustrations can be found in publications like the recent Princeton University Press book "The Warbler Guide," and in journals and magazines such as "Nature," "Bird Observer," and "Orion Magazine." Catherine was also featured in the 2012 HBO documentary Birders: the Central Park Effect."
Catherine loves sharing her passion for both the avian world and the world of drawing with birders and artists of all levels, and believes that anyone can gain insight and greater understanding of the world around them through field sketching and observation.
Jennifer Bogo
As Vice President of Content at the National Audubon Society, Jennifer Bogo leads the editorial and art teams that distinguish Audubon for its outstanding journalism on birds and conservation and set the high visual standard and branding for the organization writ large. In this role she serves as editor-in-chief of the quarterly Audubon magazine, which under her direction has won multiple National Magazine Awards, including Personal Service for the magazine's innovative and inspiring Climate Action Guide in 2020 and the General Excellence, Special Interest honor in 2021. She also leads the development and growth of editorial brand extensions that introduce diverse new audiences to Audubon's work and conservation priorities, including the Audubon Photography Awards, Audubon for Kids!, and the Audubon Mural Project.
Moderator
Eva Lark
Eva Matthews Lark has an MS degree in Recreation & Parks Management from Frostburg State University and a BS degree in Environmental Science from Lander University. She works year-around for Hog Island and manages the various social media channels, marketing, and virtual programming, in addition to scholarships and rentals. She is now the director of both the Costa Rica Teen Camp and the Mountains to Sea Birding for Teens session. She has been a birder for over a decade and credits the winter warblers of Florida as being her spark birds. In her free time she enjoys traveling with her wife and two rescue dogs. She particularly enjoys birding competitions with friends and is an avid eBirder and Fantasy Birder.
How you can help, right now
Instructors and Staff
We have some of the most brilliant ornithologists, authors, artists, and educators as part of our staff.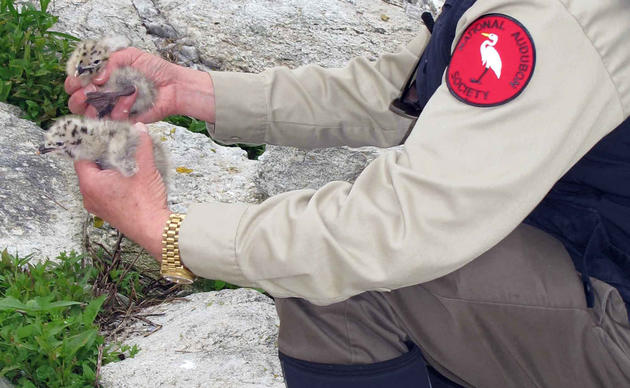 Camp Sessions
Learn more about our birding and nature camp sessions for adults, teens, and families.