Hog Island Audubon Camp continues our Making Bird Connections lecture series. Each month we feature a different bird-focused presenter followed by a connection to National Audubon Society's broader work. Learn from top experts in the field and join us for these FREE presentations. Donations are encouraged and can be made online: Donate Today!
Schedule
Presentations will take place over Zoom and will be streamed over Facebook Live every other week starting February 23, 2022. You can register for each lecture at the links below. Details to log into the presentations will be emailed to you once you register. You must register for each presentation separately. All presentations will start at 7:30pm Eastern Time.
February 9, 2023: Getting Connected to Birds with Nicole Jackson and Audubon's to Photography awards, video contributor Mike Fernandez
February 23, 2023: Friends of Hog Island Volunteering presentation with Adam DiNouvo and Audubon's Diana Braithwaite, Audubon Campus Chapters.
March 9, 2023: Birds and Wind Energy with Seabird Institute's Dr. Don Lyons and Audubon's Julie Hill-Gabriel, VP of Water Conservation.
March 23, 2023: Live Bird Cams with Maeve Cosgrove and Audubon's ___________
April 6, 2023: 50th Anniversary of Project Puffin with Dr. Stephen Kress and Audubon's Bird Explorer
Cost: FREE
Donations encouraged!
All donations go to support Hog Island Audubon Camp operations.
Meet the presenters!
February 23, 2023
Adam DiNouvo - Friends of Hog Island Volunteer Coordinator
While growing up in Massachusetts Adam DiNuovo spent his summers exploring the beaches of Cape Cod, which helped grow his fascination and passion for the ocean and the shoreline. He has been a seabird biologist for the past 20 years and is also a master bird bander. Adam is currently the Volunteer Coordinator for the Friends of Hog Island, a non profit whose sole mission is to support the Hog Island Audubon Camp. In his free time Adam likes to fish, hike, hunt, and work on his Black Skimmer research project.
March 9, 2023
Don Lyons

Don Lyons is Director of Conservation Science for Audubon's Seabird Restoration Program. He has participated in seabird science and conservation for 20 years as a graduate student, post-doc, and Assistant Professor in the Department of Fisheries and Wildlife of Oregon State University. His interests include restoring seabird colonies using social attraction and understanding the relationship between seabirds and forage fish. His background as an electrical engineer and seabird biologist help him further research on tracking seabird foraging, dispersal, and migration using both banding and electronic tagging and assessing the impacts of changes in ocean climate on seabird breeding success and population resiliency.
In recent years, he has provided leadership for research and conservation about the critically endangered Chinese Crested Tern in Asia, investigations of the steep decline of Aleutian Terns in Alaska, and reduction of conflicts between Caspian Terns and threatened salmon populations in the Pacific Northwest.
March 23, 2023
Maeve Cosgrove
Coming soon!
Moderator
Eva Lark
Eva Matthews Lark has a Masters of Science degree in Recreation & Parks Management and Bacherlors of Science degrees in Environmental Science, Biology and Chemistry. She works year-around for Hog Island and manages the various social media channels, marketing, and camp registration, in addition to scholarships, contracts, and rentals. She is the director of all four teen caps including the Costa Rica Teen Camp and the Mountains to Sea Birding for Teens session. Eva also runs most of the virtual programming for the Seabird Institute including Tern the Page: An Audubon Book Club, Making Bird Connections: A Lecture Series and many other events. She has been a birder for nearly two decades and credits the winter warblers of Florida as being her spark birds. In her free time she enjoys traveling with her wife, young son, and two rescue dogs. She particularly enjoys birding competitions with friends and is an avid eBirder and recovering Fantasy Birder.
How you can help, right now
Instructors and Staff
We have some of the most brilliant ornithologists, authors, artists, and educators as part of our staff.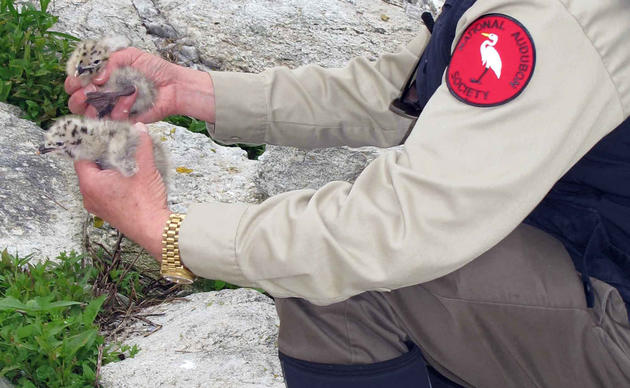 Camp Sessions
Learn more about our birding and nature camp sessions for adults, teens, and families.