Welcome Tern the Page Members!
We can't wait to discuss these four bird-themed books with you. This website will be your guide during the book club. Here, we will post bonus videos and articles for you to enjoy. You will also find direct links to each Zoom book club meeting so you won't need to search for those. Don't forget to check in each month to explore new content!
Book Club Bonus Materials
January: Falcon Freeway by Christian Hagenlocher
February: Sparrow Envy by J. Drew Lanham
Interview with On Being - January 28, 2021
Listen to "Love from a Song" read from Sparrow Envy on the On Being podcast
Listen to In the Thicket with J. Drew Lanham on Wild Connection: The Podcast
"How Am I Going to Be Perceived as a Black Man With Binoculars?": J. Drew Lanham on Christian Cooper and Rules for the Black Birdwatcher - Vanity Fair
Listen to Prairie Warbler on This is Love podcast
March: Ornitherapy by Holly Merker
"Out There with the Birds" podcast interview by Bird Watcher's Digest with Holly Merker
Nature Guys podcast with Holly Merker

Watch Intro to Birding by Holly Merker - part of the Making Bird Connections virtual lecture series for Hog Island Audubon Camp
Read A Birding Interview with Holly Merker by Noah Stryker for ABA Magazine (page 20)
April: Peterson Field Guide to Bird Behavior by John Kricher
Book Club Schedule
All book club meetings and author visits will take place over Zoom at 7:30pm Eastern Time. Links will be provided closer to the program dates, so check back for those!
January 12: Office Hours - How to Zoom (Click the link to join at 7:30pm ET). Feel free to join us on January 12 if you want to learn more about Zoom and how to use it. We won't be discussing books but we will be there to answer all your questions about special Zoom features and make sure you're comfortable with the technology before our first meeting.
January 19: Falcon Freeway book club meeting
January 26: Meet the Author with Christian Hagenlocher
February 16: Sparrow Envy book club meeting
February 23: Meet the Author with Drew Lanham
March 23: Ornitherapy book club meeting
March 30: Meet the Author with Holly Merker
April 20: Peterson Guide to Bird Behavior book club meeting
April 27: Meet the Author with John Kricher
Meet the Author Recordings
We will post the recorded meetings here on the day following the meeting.
Book Club Facilitators
Eva Matthews Lark - Hog Island Program Manager and Tern the Page Moderator
Eva Matthews Lark has an MS degree in Recreation & Parks Management from Frostburg State University and a BS degree in Environmental Science from Lander University. She works year-around for Hog Island and manages the various social media channels, marketing, and camp registration, in addition to scholarships, contracts, and rentals. She is now the director of our international Costa Rica Teen Camp and the Mountains to Sea Birding for Teens session at Hog Island. She is a guest speaker for local Audubon chapters and enjoys moderating birding talks online. She has been a birder for over a decade and credits the winter warblers of Florida as being her spark birds. In her free time she enjoys traveling with her wife and two rescue dogs. She particularly enjoys birding competitions with friends and is an avid eBirder and Fantasy Birder. Her favorite bird guide is the Sibley Birds East and her favorite bird book is Life List: A Woman's Quest for the World's Most Amazing Birds by Olivia Gentile, about Phoebe Snetsinger's quest to see all the birds in the world. She loves books about birds and nature and has over 250 titles in her home collection.
Kimberly Keller - Development and Communication Associate for Seabird Institute
Kimberly Keller graduated from Elizabethtown College after studying Music and Business Administration and spent nearly 10 years in the performing arts sector prior to joining Audubon in 2020. As part of the Audubon flock, she works to streamline development processes, increase community engagement through new, local partnerships and create exciting content online and at our facilities. Kim spent her childhood watching migrations with her parents in Central PA, but would not have identified as a "birder" before arriving at Audubon. These days, she relishes soaking in loon calls on the Damariscotta Lake. She rediscovered her love of reading during quarantine and looks forward to diving into birdy books with the Tern the Page Book Club .
Contact Us!
Hog Island Office Number: (207) 360-7733 x300
Eva Matthews Lark: Email
How you can help, right now
Instructors and Staff
We have some of the most brilliant ornithologists, authors, artists, and educators as part of our staff.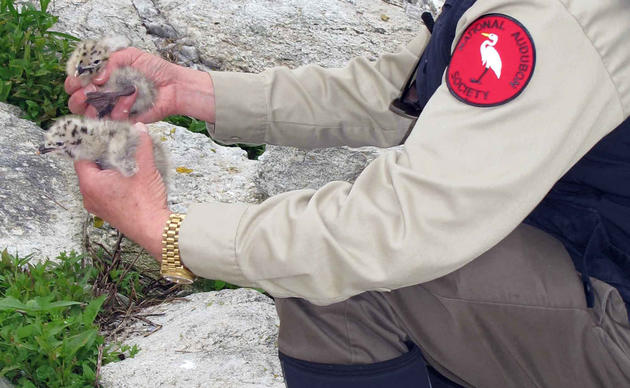 Camp Sessions
Learn more about our birding and nature camp sessions for adults, teens, and families.