To adopt a puffin online, please click on one of the following options:
Online: Please click one of the options below

Mail: Print the ADOPTION FORM, complete and mail to: Project Puffin, 159 Sapsucker Woods Road, Ithaca, NY, 14850

Phone: From September through mid-May, please call 607-257-7308, ext 11, between 8 AM and 3 PM Monday through Friday; From mid-May through August, please call 207-529-5828

NOTE: summer hours are irregular, so please leave a message

Fax: Print the ADOPTION FORM, complete and fax to: 607-257-6231

Cabot is the newest puffin available for adoption! If you would like to sponsor Cabot and support ongoing research on puffin travels, please write "Cabot" when asked for the name of your renewal puffin. Read more about Cabot's remarkable travels in the NYTimes.
Questions about adoption or donations? Send an email message to: edonatepuffin@audubon.org
How you can help, right now
Instructors and Staff
We have some of the most brilliant ornithologists, authors, artists, and educators as part of our staff.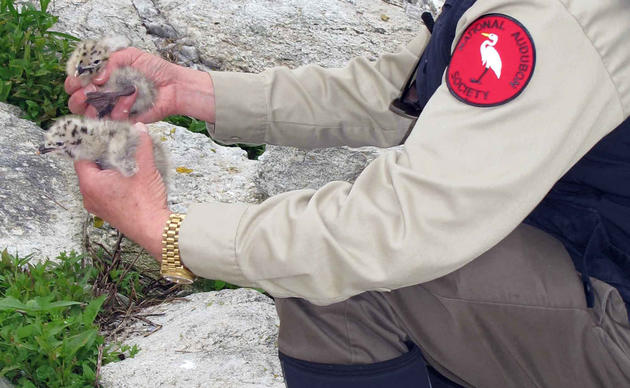 Camp Sessions
Learn more about our birding and nature camp sessions for adults, teens, and families.