Programs
Registration
2018 Registration is Open!
Visit our programs page for more information on each session, then click on your program of choice to link to its online registration:
2018 Registration is Open - Register Now!

Spring Migration and Monhegan Island, May 27 to June 1
Joy of Birding, June 3 to 8
Hands-on Bird Science, June 10 to 15
Coastal Maine Bird Studies for Teens I, Session One: June 10 to 15
Field Ornithology, June 17 to 22
Coastal Maine Bird Studies for Teens II, Session Two: June 17 to 22
Mountains to Sea Birding for Teens, June 24 to 29
Arts and Birding, July 8 to 13
Raptor Rapture, July 8 to 13
Sharing Nature: An Educator's Week, July 15 to 20
Family Camp, August 5 to 10; August 12 to 17 (both sessions 8-13 year olds at time of camp)
Maine Seabird Biology and Conservation, September 2 to 7
Living on the Wind: Fall Migration and Monhegan Island,
September 2 to 7; September 9 to 14
Wait list
If a program is full or your desired housing option is not available (e.g. a single room), you may add your name to the wait list. There are always cancellations for programs, so we strongly encourage the use of the wait list. You may also contact the program manager to be on the wait list at hogisland@audubon.org.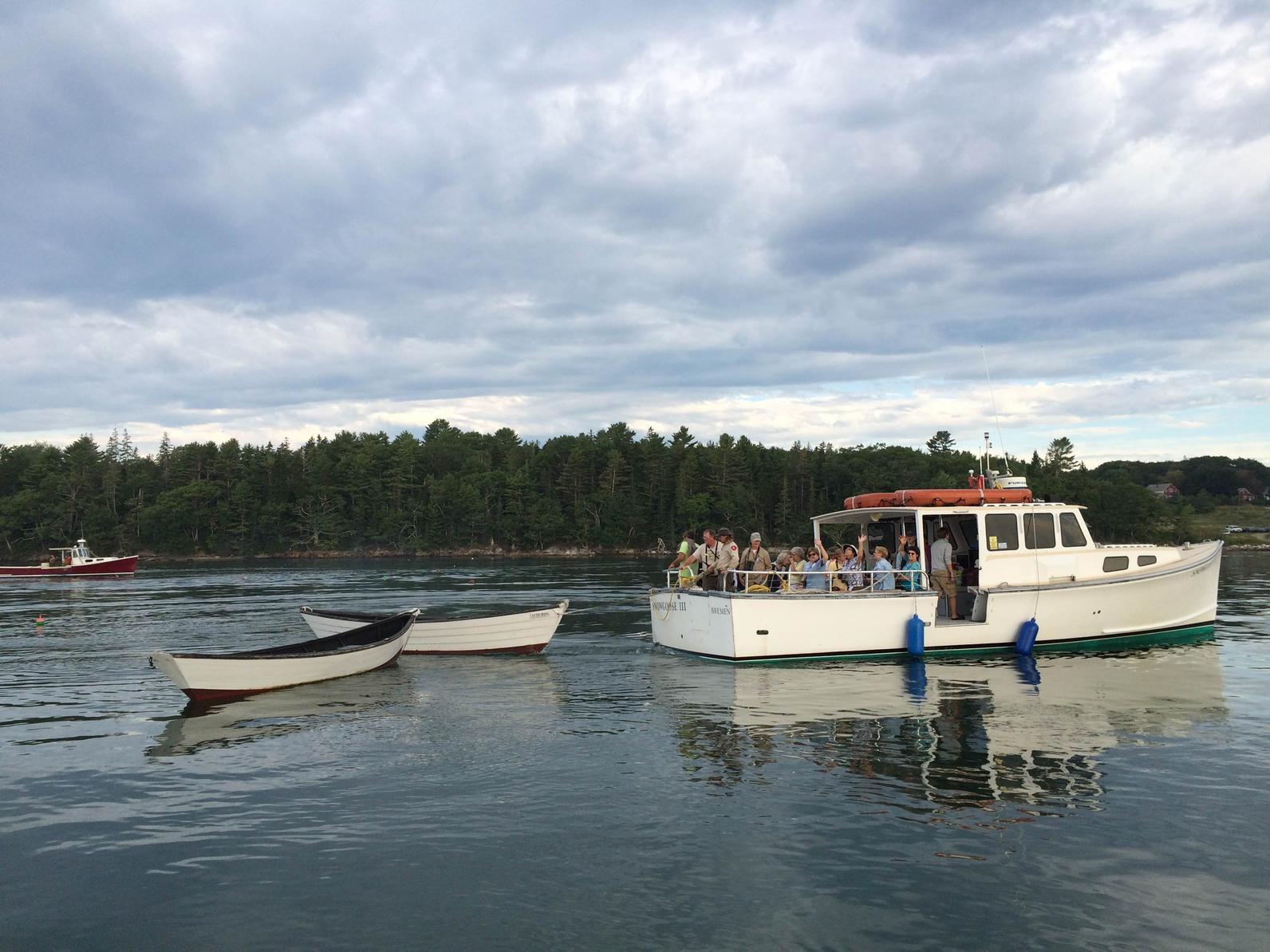 Register by mail
If you are paying by check or prefer to register by mail using a credit card, you may download and print a registration form. Please do not send credit card information by email (use online enrollment option for credit cards or call with credit card number). Make checks payable to National Audubon Society.

For organizations registering a scholarship position, please use this form. A $100 deposit will hold your place in the program. See the scholarship page for more information.
Register by phone
Call 843-340-8673, to register by phone with your credit card. For Maine Seabird Biology and Conservation (Road Scholar), call 1-800-454-5768.

General information
Adult participants must be 18 or older. For the teen session, teens must be 14-17 years old. Teens that are 14 years old cannot use our $100 shuttle service to camp and must be dropped off at the dock. Family camp is for children ages 8-13 and at least one adult guardian. Participants in all programs must be in good health and able to climb in and out of small boats, and over slippery seaweed.
Questions: For questions regarding programs, registration, lodging or meals, contact the Audubon Camp registrar. Additional information about accommodations can be found on the lodging and frequently asked questions pages. Check out a sample daily schedule and read about selected field trips to get a feel for Hog Island programs.
Program Manager Information:
Email: hogisland@audubon.org
(843) 340-8673 (remote office Oct. - May)
(207) 529-5148 (Maine office June - Sept.)
Instructors and Staff
We have some of the most brilliant ornithologists, authors, artists, and educators as part of our staff.