Programs
Raptor Rapture Online
Learn about the remarkable lives of Birds of Prey from renowned raptor researchers and engaging ornithologists at your leisure and in your home.
A self-paced online course for anyone, anywhere, who is curious about birds of prey!

All course materials are available immediately on registration
Registration for Raptor Rapture Online will open in early March 2019!

FIVE FEATURE PRESENTATIONS
Identifying Vultures, Hawks and Falcons—Stephen Kress
Learn to identify 27 species of North American vultures, hawks, eagles and falcons with surprising facts about each species. 52 minutes.
Raptors: the Diurnal Birds of Prey—Rob Bierregaard
In this lecture, "Dr. B." offers an introduction to the biology of the diurnal birds of prey that live in or migrate through New England. 50 minutes.
Project SNOWstorm—Scott Weidensaul
Recent research has suddenly uncovered some of the remarkable behavior of this large, nomadic owl with new insight about their vulnerability to climate change. 71 minutes.
There and Back Again: Satellite Studies of Osprey Biology—Rob Bierregaard
Decades of research by Dr. Bierregaard impart a greater sense of the challenges and wonder of Osprey migration. 63 minutes.
Falcon Fever—Tim Gallagher
Author and falconer Tim Gallagher shares how his passion for flying hawks sent him on a quest of Europe and the Middle East. 58 minutes.
FOUR BONUS LABS
Osprey Banding: Dr. Bierregaard climbs to the Hog Island osprey nest and lowers two chicks for banding. 13 minutes.
Raptor Skeletons: A Fish House discussion focusing on adaptations of raptor skeletons for hunting. 34 minutes.
Owl Pellet Dissection: A fish house examination reveals many surprises in pellets collected from Snowy, Barn, and Great Horned Owls. 13 minutes.
Necropsy: A predated osprey chick becomes the subject of an impromptu lesson in internal anatomy. 37 minutes.

ALSO INCLUDES:
Review Quizzes
Recommended books and supplemental readings
Certificate of Completion
Presentations and materials available to view for six months from the registration end date
Cost: $99
Questions: For questions regarding registration contact the Manager of the Project Puffin Visitor Center and Online Store at smeadows@audubon.org or 207-596-5566.
Registration is coming in early 2019!

What our students have to say about this program:
"Thoroughly enjoyed it!"
"Fun with language that an average person can understand and appreciate."
"easy to understand- every word fits into the whole presentation"
"10 out of 10!!!- congratulations for an excellent course"
Videos by Hudson Media Empire
©2018 National Audubon Society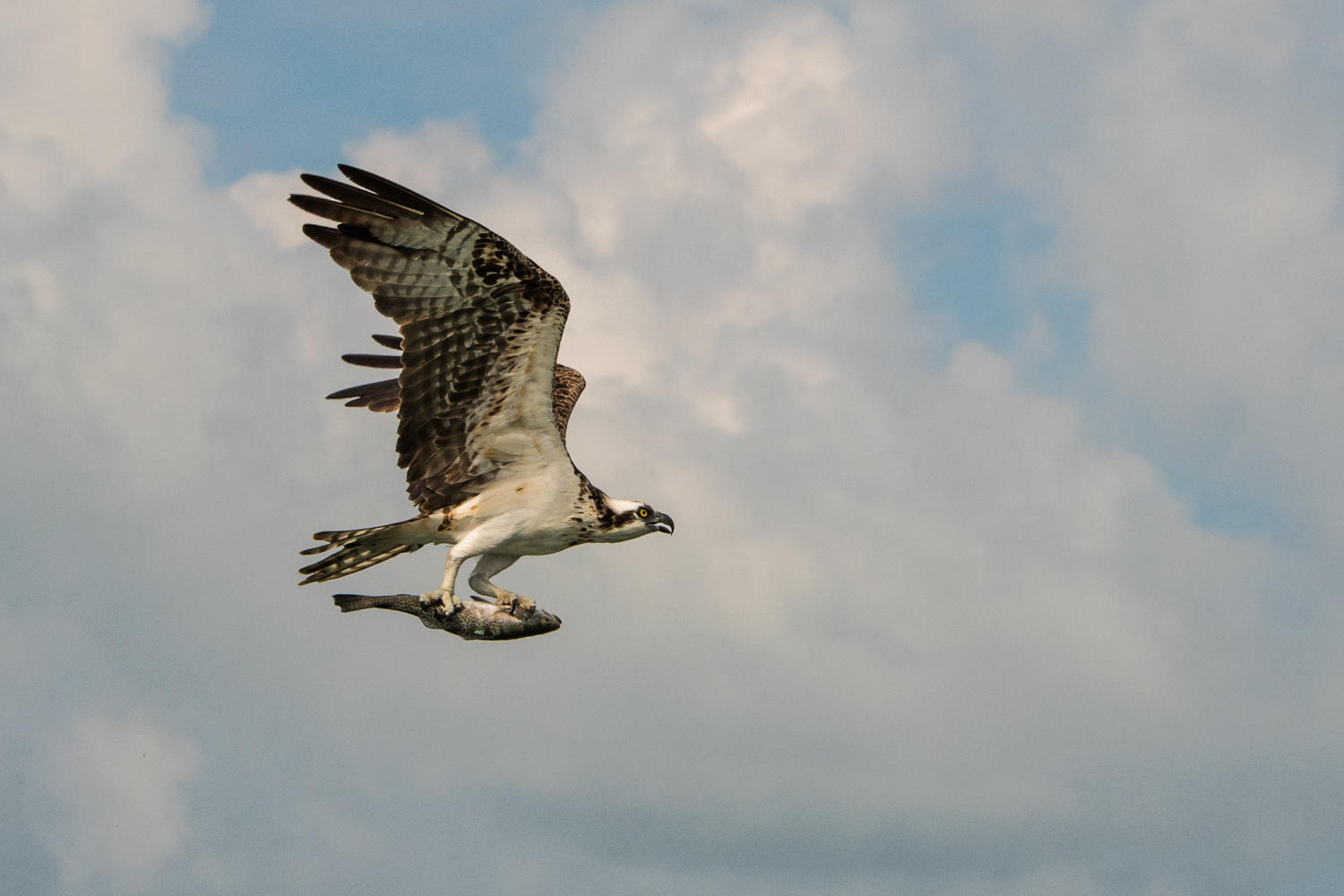 Frequently Asked Questions: Online Programs
Frequently Asked Questions: Online Programs
Answers to common questions about our online programs.
Camp Sessions
Learn more about our birding and nature camp sessions for adults, teens, and families.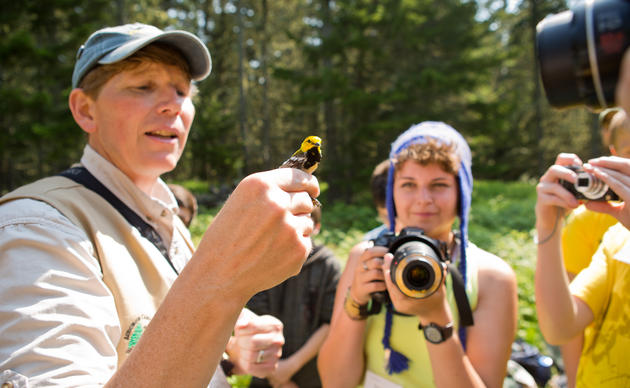 Adopt-a-Puffin
Support Hog Island Audubon Camp and Project Puffin by giving a gift adoption or one for yourself!