Programs
Family Camp
A unique opportunity for families to enjoy nature together
Session ONE: August 4 to 9, 2019 - Register for Session One
Session TWO: August 11 to 16, 2019 - Register for Session Two
Both sessions are 8 years old to 13 years old (must meet age requirements during the whole camp week).
The Audubon Family Camp provides a unique opportunity for families to enjoy nature together. The pristine environment on Hog Island offers a wide variety of habitats for nature study. Campers cruise Muscongus Bay in search of seabirds and seals. They examine aquatic insects and amphibians in a freshwater pond, look for mushrooms and wildflowers in the forest, and search for fish and marine invertebrates along the intertidal zone. Evening programs include night hikes and stargazing. Each day begins with an optional early morning bird walk and ends with a family campfire program filled with songs, stories, and skits.
"I learned so much I might burst. Most of all, I learned that, even though there is a lot wrong with the world, there are some good things."
The camp is designed for families with children ages 8-13 years old (children must be in this age range at time of camp). A family unit includes at least one child and one adult. Grandparents, aunts, and uncles are welcome. August is an ideal time to enjoy the natural world in mid-coast Maine. Fall migration is beginning, the salt marshes are changing colors, bioluminescence sparkles through the salt water, and the northern lights might be dancing across the sky. Experience an educational family vacation you will never forget.
"I have to say this is the best thing I could have possibly done with my summer."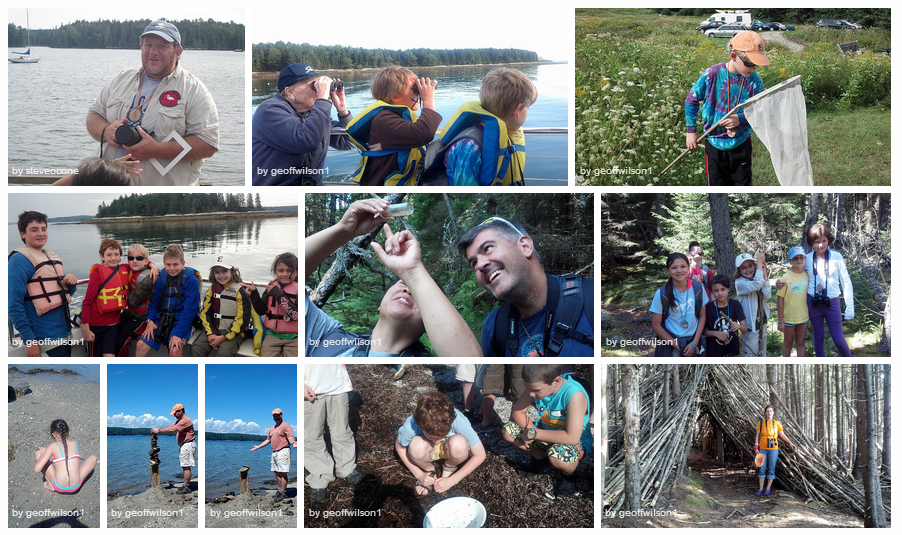 Prices include meals, housing, instruction and all boat trips. Participants must arrange transportation to and from the Audubon dock in Bremen at the start and end of the session (see directions page). Scholarships are available. Also check with your local Audubon chapter or bird club.
$895 per child accompanied by one or more adults in a shared room
$1145 Adult in twin bed in a shared rooms (doubles, triples, 4 and 5-person rooms available. Please let us know if your child is not okay sleeping in a bunkbed.)
$1445 Adult in a room with private bathroom. Please call to inquire about this option at 843-340-8673.
Quotes from former campers (from camp evaluations)
"This was the best thing I ever did in my life."
"I don't think you can realize the impact you had on my life. Those two summers confirmed my belief that I want to learn and work to save the environment. You sparked my interest in ecology."
"I love how there are lots of fun and enjoyable activities, and though you learn from them, they aren't like school lessons."
"The counselors were so knowledgeable and they seemed to really enjoy being with us. They helped us learn and feel at home."
"I saw for the first time puffins, eagles, seals, least terns, piping plovers, carnivorous plants, and starfish."
"Keep it this way for the next generation. Show them how to love this world as you have shown me."
Questions: For questions regarding the program, registration, lodging or meals, contact the Audubon Camp registrar at hogisland@audubon.org or (843) 340-8673. Additional information about accommodations can be found on the lodging and frequently asked questions pages.
2018 Directors Session ONE
Craig Newberger, Lower School Science Coordinator, Germantown Academy
Trudy Phillips, Environmental Educator
2018 Instructors Session ONE
Deb Lanni, Art Professor, Jamestown Community College
Joe Rozak, Retired Upper School Science Department Chair, Germantown Academy
Heather Richard, Environmental Educator
Colleen Noyes, Naturalist, Connecticut Audubon Society
Steve Mason, Entomologist and PhD candidate, Academy of Natural Sciences of Drexel University
2018 Director Session TWO
Ron Smith, K-12 Environmental Science Coordinator, Haddonfield School District
2018 Instructors Session TWO
Karen Acton, High School Art Teacher
Colleen Noyes, Naturalist, Connecticut Audubon Society
Steve Mason, Entomologist and PhD candidate, Academy of Natural Sciences of Drexel University
Rosy Tucker,
Anna Tucker, Biologist
Ryan Weaver, Evolutionary biologist
Russell Juelg, Land Steward and Educator, New Jersey Conservation Foundation

Guest Lecturer for both Sessions
Stephen Kress, Director, Seabird Restoration Program
Eric Snyder, Facilities Manager, Hog Island Audubon Camp
Instructors and Staff
We have some of the most brilliant ornithologists, authors, artists, and educators as part of our staff.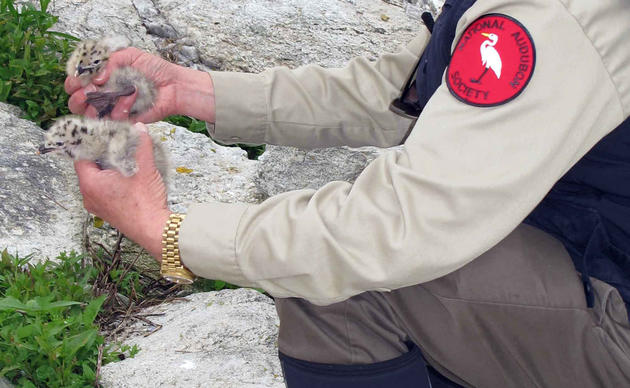 Camp Sessions
Learn more about our birding and nature camp sessions for adults, teens, and families.